Mesothelioma Fundraiser to Benefit Pacific Meso Center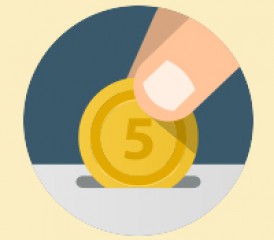 Since 2002, the Pacific Meso Center at the Pacific Heart, Lung & Blood Institute (PHLBI) has supported efforts to treat and prevent malignant pleural mesothelioma.
The organization, which sponsors the Punch Worthington Research Lab at UCLA, is currently securing funding to continue research on screening, early detection, prevention and immunotherapy under the supervision of renowned surgical oncologist Dr. Robert Cameron.
The PHLBI operates on an "ability to pay" basis and seeks to provide high-quality care to all patients, regardless of income. Dr. Cameron, the specialist for the PHLBI, has developed a unique lung-sparing regimen that he has utilized for over 20 years. Dr. Cameron's approach to treatment, used on over 300 patients to date, addresses the cancer as an incurable chronic disease.
He is the innovator of a multimodal approach that utilizes a combination of surgery, radiation and long-term maintenance therapies to prevent recurrences. Cameron maintains that no procedure can completely eliminate all of a patient's cancer cells and that a pleurectomy/decortication leaves the lung intact and does less overall damage to patient's body. While the medical community continues to search for a mesothelioma cure, he strives to control the condition and maximize a patient's ability to live with the illness.
The Pacific Meso Center has been named a primary beneficiary for an upcoming fundraiser organized by the Dana Point Community Cycling Foundation of Dana Point, California. This event boasts food, drinks and a silent auction with a portion of the proceeds going to cancer research. Amgen's Breakaway from Cancer Grand Prix Fundraiser is scheduled to take place on Saturday, April 30, 2011.
Funds received from the fundraiser will go to further the PHLBI's current studies, including three immunotoxin immunotherapy projects and five interferon immunotherapy projects. These trials are conducted at treatment centers across the country and serve to clarify the affects of the immune system's inhibitory effect on tumor cells.
While existing data indicates that a strong immune system can help a patient fight mesothelioma, researchers are striving to confirm the correlations and develop procedures that capitalize on this knowledge.