Legislation & Litigation
Government Accountability Office: $36.8 Billion Sitting in Asbestos Trusts
Fact Checked
Our fact-checking process begins with a thorough review of all sources to ensure they are high quality. Then we cross-check the facts with original medical or scientific reports published by those sources, or we validate the facts with reputable news organizations, medical and scientific experts and other health experts. Each page includes all sources for full transparency.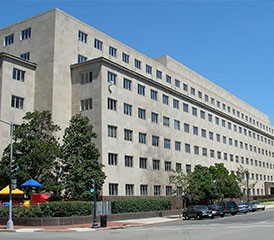 An estimated $36.8 billion in assets remain spread among 60 personal injury trusts designed to pay out claims related to present and future asbestos litigation, according to a report released this week by the Government Accountability Office.
The trusts stem from the increased number of bankruptcy filings over the past decade. Since the first trust was established in 1988, all the trusts have distributed $17.5 billion, including $3 billion to 475,000 claimants in 2010.
The trust fund money is in addition to an even larger pot that is being paid by companies that remain solvent.
The GAO study was requested by U.S. Rep. Lamar Smith (R-Texas), chairman of the House Judiciary Committee, and was fueled by critics who want more transparency in the asbestos-trust process.
The study concluded that plaintiff attorneys and the trusts oppose efforts to alter the current system of compensation, while the defense attorneys are pushing for more public disclosure about the claimants.
A proposal to revise the system is sitting before the Judicial Conference of the United States, the policy making body for the U.S. court system.
GAO Analyzed Trust Agreements
As part of its study, the GAO analyzed trust agreements, distribution procedures and financial reports of more than 40 of the 60 trusts.
The GAO found that while the trusts disclosed the number of claims made and paid — and for how much money — they guarded the confidentiality of claimants, including information about specific asbestos exposure. Names and specifics could be obtained only with a valid, court-ordered subpoena, or with permission of the claimant.
Most asbestos related claims are settled out of court and, like most civil complaint settlements, contain confidentiality clauses that effect both plaintiffs and defendants.
According to the GAO report, more than 100 American-based companies have gone into bankruptcy at least partially because of asbestos-related liability.
Asbestos exposure is the primary cause of mesothelioma cancer, which is diagnosed in more than 2,000 Americans annually. It also is the cause of other serious, and some less-serious illnesses. Veterans are a group of the population that is among a high-risk population for getting mesothelioma and related cancers.
Asbestos is a naturally-occurring mineral that was widely used in myriad products throughout the 20th century because of its heat-resistant and insulating qualities. Its toxicity has been well known since the early 1900s, yet manufacturers continued using it.
Asbestos Use Has Declined but Effects Still Felt
Its use peaked early in the 1970s, but it has declined steadily over the past 30 years. The effects of its earlier use continue to be felt because of the long latency period (10 to 50 years) between exposure and obvious symptoms. Homes and commercial buildings constructed before 1980 still contain asbestos.
Asbestos litigation stemmed from the widespread exposure, particularly in the workplace among blue-collar professions, and it became the longest-running mass tort battle in United States history.
The current debate over bankruptcy trust funds is being pushed by defense attorneys who believe some plaintiffs are filing multiple asbestos lawsuits and using contradictory claims and that those contradictions are undisclosed by the trusts.
Filing for bankruptcy generally halts all civil lawsuits against a company. For those seeking to reorganize under the bankruptcy code, the asbestos trust allows the debtor company to funnel away all future asbestos-related liabilities.
There were just 16 trusts with a combined $4.2 billion in assets in 2000, only a fraction of those that exist today.
The five dozen existing trust funds and nearly $37 billion remaining in assets in them signifies that courts and companies believe the number of asbestos and mesothelioma related lawsuits is not expected to dwindle soon.
Access Trust Funds, Grants & Compensation for Mesothelioma
Get Financial Assistance