Research & Clinical Trials
Wake Forest Study Needs Patients To Look Closer at Genetic Link
Fact Checked
Our fact-checking process begins with a thorough review of all sources to ensure they are high quality. Then we cross-check the facts with original medical or scientific reports published by those sources, or we validate the facts with reputable news organizations, medical and scientific experts and other health experts. Each page includes all sources for full transparency.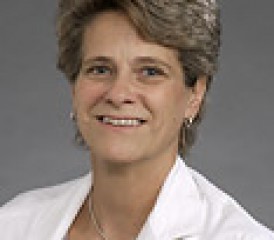 Dr. Jill Ohar has studied mesothelioma and asbestos exposure for more than 20 years, knowing just how lucky her own family was, yet not exactly sure why.
She still seeks answers — for herself and for so many others.
Ohar, a professor at the Wake Forest University School of Medicine, wants to complete an extensive profile of genetic characteristics to determine exactly why some people are predisposed to developing mesothelioma, a lethal cancer.
Mesothelioma is a rare cancer — only an estimated 3,000 people are diagnosed annually in the United States — that stems almost exclusively from exposure to asbestos, most often from a blue-collar workplace. What interests Ohar is why some people who are exposed to asbestos later develop a related disease and others with almost the exact same exposure level never develop the cancer or a related illness.
"Despite this huge number of people with significant exposure to asbestos, there are a relatively small number of cases," she told Asbestos.com this week. "Naturally, you want to know why some people get it, and others do not with the same exposure. Some are just genetically predisposed."
Database of Patients
Dr. Jill Ohar already has one of the nation's largest medical databases of asbestos-exposed individuals, but she wants a larger base of blood and DNA samples from those living today with mesothelioma.
Her own family is one reason for her intrigue. Her father, grandfather, several uncles and even her brothers worked for many years at Lukens Steel, the primary employer in Coatesville, Pennsylvania, where she grew up many years ago.
They all were exposed to asbestos at work — yet none of them was stricken with mesothelioma. Others who worked alongside her family members developed asbestos-related diseases like asbestosis or lung cancer.
"I started wondering why. What made my family different from the poor people who got the disease," she said. "What is it, exactly, that makes some people so vulnerable and others not?"
From past studies, she knows that early-life asbestos exposure, when a body is younger and less mature physically, increases the chances of getting mesothelioma. It's well known that smoking, too, increases the risk.
Several studies have proven a genetic susceptibility. A person with a more common cancer is 2-3 times more likely to be diagnosed with mesothelioma later in life. Children whose parents were diagnosed with mesothelioma are much more likely to develop some kind of cancer.
The cancer often runs in a family. For as rare as it is, too often there are sons who follow in the footsteps of their fathers.
"The profile tells us that if you are the child of a mesothelioma victim, you better be compulsive about age-appropriate cancer screenings. Be compulsive about things like mammograms, prostrate screenings, even wearing sunscreen all the time," she said. "If your father or mother had mesothelioma, sit up and fly right. Don't do stupid things, like smoke, that put you at an even greater risk."
Ohar has studied these issues for many decades, taking a national leadership role in genetic research in this country. She was selected to present Mesothelioma and the Human Genome at the 2010 Mesothelioma Applied Research Foundation Symposium.
Through the years, one of her biggest obstacles was one of the same things that make the disease so compelling — the rarity. Each mesothelioma gene sampling costs an estimated $500 to analyze.
Ohar already has 350 samples. She is looking for 700 more. She has a consortium of oncologists who are helping her gather them, but the process is slow.
"Securing the subjects has been hard. And with an orphan disease like this, it's hard to find grants," she said. "There are hurdles that we need to get over. But in theory, this could be part of a cure."
A clearer genetic profile for predisposition certainly could lead to earlier testing for the cancer and an earlier diagnosis, which would help in treating it. One big problem with mesothelioma is that it often doesn't produce outward symptoms until it has spread extensively, making treatment difficult. An earlier diagnosis could lead to improved prognosis and significant life extension.
"There is just too little known about this disease, at all levels," Ohar said. "Too many times I hear about a patient who is being told by his physician that nothing can be done for him, or it's someone getting inappropriate therapy from a local oncologist who doesn't see this disease often enough to know. More studies need to be done."
Participate in the Wake Forest Study
Anyone who would like to participate in the study — which includes the collection of one ounce of blood from the participant and the completion of a two-page survey — or anyone seeking more information about the study can contact Dr. Ohar's office at Wake Forest (336-716-8426).
Connect with a Mesothelioma Doctor
Find a Top Specialist Near You