Treatment & Doctors
Researchers Investigate How Gene Mutations Relate To Lung Cancer of Nonsmokers
Fact Checked
Our fact-checking process begins with a thorough review of all sources to ensure they are high quality. Then we cross-check the facts with original medical or scientific reports published by those sources, or we validate the facts with reputable news organizations, medical and scientific experts and other health experts. Each page includes all sources for full transparency.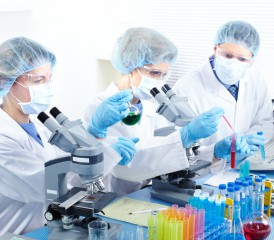 A team of cancer researchers are identifying distinct gene mutations that exist in lung cancer patients who never smoked.
The long-term implications of the research may be tremendous for all those affected by this disease.
Lung cancer is the second-most common cancer diagnosis and accounts for more than 160,000 U.S. deaths each year. The scientific community long ago established that common risk factors of lung cancer include smoking, radon and asbestos exposure.
Because approximately 10 percent of all lung cancer cases involve non-smokers, the study, headed by Dr. Timothy G. Whitsett, Ph.D., of Translational Genomics Research Institute, presents an opportunity to provide a deeper understanding into the common yet complicated cancer.
The research was presented at the American Association for Cancer Research (AACR) and International Association for the Study of Lung Cancer Joint Conference (IASLC) on Molecular Origins of Lung Cancer: Bioliogy, Therapy and Personalized Medicine
Lung Cancer Research Results
Three women with adenocarcinoma were studied. Two had never smoked.
Of the two non-smokers, one had early-stage lung cancer and the other had late-stage lung cancer. The third woman was smoker who had early stage lung cancer.
Whitsett investigated the specimens of the women and "performed whole genome sequencing and whole transcriptome sequencing."
The presentation noted that the cancer tumors of patients who never smoked demonstrated fewer changes in genes that are normally associated with lung cancer. These genes include EGFR, KRAS, and EML/ALK.
Those mutation patterns altered among both early-stage and late-stage lung cancers within nonsmokers.
"This is the starting point. We certainly have a lot of pathways and gene expression alterations that we're going to be very interested in confirming and looking at in larger cohorts of patients," said Whitsett, who also assumes the role of Senior Postdoctoral Fellow in the institute's Cancer and Cell Biology Division.
Even with the small initial sample size, the researchers have opened a door for future investigations that will the scientific community to better understand the relationship between smoking and lung cancer.
"We hypothesize that novel mutations and pathways identified by whole genome sequencing and whole transcriptome sequencing drive tumorigenesis in adenocarcinomas of never-smoker patients and represent potential therapeutic targets."
Larger studies will be performed to validate the study's findings with 30 participants of the never-smoker group with lung adenocarcinoma and 60 participants who smoked and demonstrate lung adenocarcinoma.
Preventing Lung Cancer
Lung cancer accounts for about 15 percent of all cancer diagnoses, attributing to a significant portion of fatal diseases. Ironically, the vast majority of lung cancer cases can be prevented. The preventative methods are simple.
Since smoking accounts for 80-90 percent of cases, it is well defined that not smoking, whether never starting or quitting, can save you from a future of health hardships. Furthermore, avoiding toxic chemicals like asbestos can help you prevent the disease.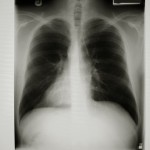 Asbestos exposure commonly occurs in occupational settings, such as manufacturing plants, industrial factories and in mines. This is because the dangerous substance of asbestos is used for its heat resistant and insulating properties, making it ideal for many working environments. Regular exposure to even trace amounts of asbestos can lead to lung cancer, in addition to other diseases like mesothelioma and asbestosis.
Avoid asbestos by not working in environments with known occupational exposure. Within other environments such as your home or office, test the existence of asbestos if you suspect that the substance may be present. If necessary, hire and asbestos abatement company to ensure that any potentially dangerous asbestos is properly removed by professionals.
Beyond avoiding asbestos exposure and smoking, be aware of any existing is radon exposure. Radon is a naturally-occurring gas that is often found in the homes across the country. In order to prevent exposure to this toxic gas, you must first identify it and then ensure it is removed. The best way to detect radon is by purchasing a radon detector, which is widely available at home-improvement stores.
Medically Reviewed by Top Mesothelioma Doctors
Free Mesothelioma Guide