Asbestos Exposure & Bans
Mesothelioma Patient Asks Canadian Government to Create Asbestos Registry
Fact Checked
Our fact-checking process begins with a thorough review of all sources to ensure they are high quality. Then we cross-check the facts with original medical or scientific reports published by those sources, or we validate the facts with reputable news organizations, medical and scientific experts and other health experts. Each page includes all sources for full transparency.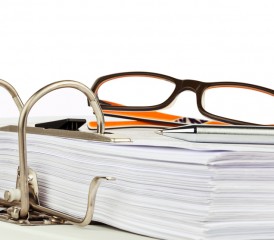 A Canadian citizen diagnosed with mesothelioma is lobbying his country for a national registry of all asbestos-containing buildings.
Howard Willems, 59, developed mesothelioma cancer after being exposed to asbestos over the years working as a food plant inspector in Saskatchewan. Now, he is on a mission to prevent this from happening to anyone else.
The cancer he is battling is extremely rare, affecting only about 3,000 Americans a year. Asbestos exposure is the only known cause of mesothelioma and it is more common among factory, industrial and construction workers, in addition to Navy veterans.
Willems' 30 years as a food plant inspector provided many opportunities for him to be exposed to the toxic asbestos mineral. Much of the exposure likely occurred when he visited plants that were being renovated, he said.
A national asbestos registry would allow future food plant inspectors and countless others in different professions to easily know whether or not the building they were in posed some risk to their health or safety.
Willems Is a Man on a Mission
Willems is confident that this basic initiative can make a big difference.
"Something as simple as knowing and putting on a mask going into those scenarios could have prevented all of that," he said.
Asbestos fibers are toxic when they are inhaled or ingested. They eventually become lodged in the lungs or the lining of the lungs.
After gradual scarring of the area, which often takes decades to occur, this damage can develop into diseases like mesothelioma or lung cancer, in addition to other fatal conditions like asbestosis and pleural plaques.
Because asbestos was widely used during much of 20th century in Canada and the United States, many buildings and homes still contain the toxic mineral within the walls and roofing. The substance was also used within thousands of common household products.
In Willems' case, asbestos was sometimes visible but not properly understood.
"When the light hit the right way you could see the fibers in the air," he said.
His efforts towards a national registry began shortly after he received his diagnosis. Before that point, he was in good enough shape to hike the Grand Canyon alongside his wife. Now Willems needs a cane to walk.
Growing Efforts for a Canadian Asbestos Registry
Willems has not been the only person to lobby for an asbestos registry. The Canadian Cancer Society has requested the prime minister and finance minister put efforts towards creating such a registry. This occurred within the last two years, but no action has been taken by the government thus far.
Environmental activist Daniel Green of Montreal has also been working towards the same goal. Green says that Quebec currently has a list of 1,550 different buildings that contain asbestos that is not available to the public.
"When we asked the government to give us the list [of addresses] they refused," he said. ". . . the government is telling us, 'We will not tell you of the asbestos in buildings you own as taxpayers.'"
Through personal efforts, Green has already compiled his own list of 300 public offices, hospitals and schools that likely contain asbestos. This initial list includes facilities that are just within his province.
According to experts in Canada, the nation has already made some efforts to remove asbestos from some buildings, including the Parliament Buildings in Ottawa. One thousand tons have reportedly been removed.
More has been removed from the prime minister's residence back in 2008.
However, the general public doesn't have the same access to information that Canadian politicians do.
"People have to say enough is enough. We need to know," said Willems.
The concept of such a registry is not entirely new. France and Australia also have been noted for having a publicly accessible registry of asbestos-containing buildings within their own respective countries.
Free Mesothelioma Resources
Get Access to Free Resources for Patients & Loved Ones