Legislation & Litigation
Illinois Court: CSX Transportation Must Protect Families from Asbestos Exposure
Fact Checked
Our fact-checking process begins with a thorough review of all sources to ensure they are high quality. Then we cross-check the facts with original medical or scientific reports published by those sources, or we validate the facts with reputable news organizations, medical and scientific experts and other health experts. Each page includes all sources for full transparency.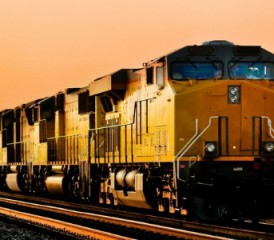 Family members who are sickened by the asbestos fibers brought home from work by others through second-hand exposure can have their cases heard, too, the Illinois Supreme Court ruled last week.
The ruling against CSX Transportation reversed an earlier decision by a Madison County Circuit Court judge who dismissed a liability case brought against the railroad company by the former wife of a man who worked there for six years.
The ex-wife developed mesothelioma cancer and died in 2007, just a few months after the original case was filed. She was exposed to asbestos by washing the clothes that he wore home from work each day, according to court documents.
CSX had argued that it had no duty of direct care of family members who did not work for the company, and were not exposed on the job, a defense that has been used increasingly in liability cases in recent years.
Railroad Obligated to Inform Workers and Family Members
The Supreme Court ruled by a 4-2 vote that the trial-level lawyers should have the chance to show that the railroad was obligated to inform workers and family members of the dangers involved with asbestos.
Mesothelioma is caused by an exposure to asbestos. The ruling could have significant impact on asbestos liability cases, encouraging more family members to file against companies who failed to provide the proper warnings.
This case involved Ronald Simpkins, who worked at the railroad from 1958 to 1964. It was filed by Annette Simpkins of Granite City, Ill, after she was diagnosed with mesothelioma.
The Simpkins divorced in 1965. After her death, her daughter became the plaintiff as the administrator of the estate.
Justice Rita Garman, writing for the majority, said the court could not evaluate the obligation of the railroad without further facts, sending it back to the lower court to be heard.
"Defendant (CSX) has argued that plaintiff's complaint is insufficient because it relies on the 'conclusory allegation,' that defendant 'knew or should have known' of the dangers of secondhand asbestos exposure. Defendant is correct.
"Plaintiff has failed to allege facts specific enough to analyze whether, if those facts were proven true, defendant would have been able to reasonably foresee plaintiff's injury. However, defendant has made this argument for the first time in its briefs to this court."
CSX Transportation had sought to reverse a Fifth District Court of Appeals ruling in 2010, which held that the railroad should have warned family members about the hazards that workers brought home.
Railroad Workers Vulnerable to Asbestos Exposure
Railroad workers are particularly vulnerable to asbestos exposure because the toxic mineral was used extensively for brakes, brake linings, and insulation throughout railroad equipment.
Many of those who worked there, much like those in the shipbuilding and other construction professions, went home with the same clothes that were covered in microscopic asbestos fibers from being on the job.
Although mesothelioma is traditionally an occupational disease, there have been hundreds of cases involved spouses and children developing health issues from asbestos on work clothes. Children sat on the laps of the fathers. Wives who washed the clothes have had problems, too.
It can take anywhere from 10 to 50 years after an exposure to asbestos for symptoms of mesothelioma to appear.
Access Trust Funds, Grants & Compensation for Mesothelioma
Get Financial Assistance