Asbestos Exposure & Bans
University of South Carolina Creates Asbestos Plan for 90 Buildings on Campus
Fact Checked
Our fact-checking process begins with a thorough review of all sources to ensure they are high quality. Then we cross-check the facts with original medical or scientific reports published by those sources, or we validate the facts with reputable news organizations, medical and scientific experts and other health experts. Each page includes all sources for full transparency.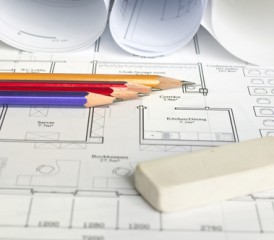 Officials at the University of South Carolina plan to identify buildings on campus that are contaminated with asbestos and then remove the asbestos and come up with a protocol for handling asbestos-containing products within the buildings.
The school estimates 90 of the 200 buildings on USC's main campus in Columbia contain asbestos. The improper handling or damage to these buildings could result in significant health threats to students and faculty.
When asbestos fibers are inhaled, they can get lodged in the lungs and cause significant scarring to respiratory organs. Multiple cancers, including mesothelioma and lung cancer, have been linked to asbestos exposure.
"We've met with all the contacts in the different departments, and we've met with the regional campuses. This is a major update of the asbestos plan that we've been doing," said Tom Syfert, associate vice president for Environmental Health and Safety and Risk Management.
Asbestos Plan Details
Because asbestos is present in so many campus buildings, school officials want a structured workflow to ensure that exposure does not occur during renovation and asbestos abatement activities. The plan was divided into numerous parts.
The school plans to organize all construction and maintenance project work orders that may potentially involve asbestos contaminates through a facilities department.
The re-routing of the estimated 35,000 work orders that get processed each year will ensure that the proper procedures and permits are obtained, increasing safety precautions for all parties involved.
Beyond the adjustment of work orders processing, the school plans to improve the data collection procedure. Officials will create and consolidate a database that highlights buildings that previously had asbestos work performed.
This will provide them an opportunity to learn about buildings at risk of exposure or those that need certain attention.
Another aspect of the asbestos plan consists of continued training for custodial and maintenance staff. All school personnel who may come into contact with asbestos products will be required to go through basic educational sessions to inform them more about asbestos.
"We've done a lot of training, but we're going to re-do some training just to further reinforce the asbestos awareness for the people on campus," Syfert said.
A final area of the plan includes the increasing of personnel to help execute this plan. Because additional training, asbestos abatement and increased work procedures are required through the plan, additional staffing needs may be needed.
Concerns of Priority
With all the steps being taken by the university to mitigate risks of asbestos exposure, some are still critical of its efforts.
The campus newspaper, The Daily Gamecock, called for the university to take much more action because of the potential health implications to students.
"A full-fledged plan to eradicate asbestos from USC's facilities should be a lofty, yet worthy, goal for administrative officials," the paper wrote. "It's certainly ambitious, and the funding is likely nowhere to been seen as the removal process can be astronomical. But completely removing a carcinogen from buildings students spend hours upon hours in should be considered an utmost priority."
School officials have defined their intended steps of the asbestos plan but it appears that they have not yet replied directly to the newspaper's call for action. However, they have addressed concerns related to spending.
"Our plan is to do some risk assessment and decide where it would be best to sink our money into abatement and try to eliminate those as they present themselves, but that's down the road," said Ken Mixon, industrial hygiene manager at USC.
The university's massive undertaking of an asbestos plan to avoid hazardous exposure is not only proactive, but is required. However, USC is hardly the only academic institution to deal with asbestos concerns.
Prevalence of Asbestos in Academic Institutions
Colleges, universities and schools of all levels have had to deal with asbestos issues for years. Because the material was widely used in thousands of products, especially in construction materials, it is likely to be present in most campuses and schools built prior to the 1980s.
Earlier this year, asbestos was found in more than a dozen buildings on California State University Northridge's campus. Even after 20 years of asbestos abatement, threats of exposure were still present as the material was found in the ceiling tiles, piping insulation and flooring in the school.
Last year, a Massachusetts high school needed asbestos abatement performed in addition to the overall renovation being conducted. Asbestos was found in the structural walls, requiring the building to be broken down brick-by-brick in some cases. The total renovation costs of the school exceeded $190 million.
More recently, asbestos was found hundreds of feet near a California high school. Despite not being directly in the buildings of the school, the toxic material was improperly disposed of and was at risk of exposing local students and residents to hazardous asbestos waste.
As renovations and asbestos abatement continues to occur on academic institutions like USC, California State University Northridge and others, students and faculty will be at less risk of exposure.
Newer buildings that utilize safer materials will hopefully provide a healthier future for those in the educational community.
Free Mesothelioma Resources
Get Access to Free Resources for Patients & Loved Ones