Union: Police Officers on Capitol Hill Endangered by Recent Asbestos Abatement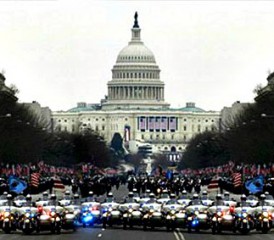 Even under the nose of the Environmental Protection Agency (EPA) headquarters, unnecessary and dangerous exposure to asbestos still is occurring, leading directly to long-term health concerns now in Washington, D.C.
The union representing Capitol police force filed an official complaint with the Office of Compliance for failing to warn or protect its officers from exposure during the three-month, asbestos abatement project in the Senate subway tunnels.
According to a copy of the complaint obtained by The Hill, police officers were stationed in the subway tunnels without the proper safety equipment while the removal of asbestos was being done under the watch of the EPA. The abatement was being performed as part of a project to install a new sprinkler system in the tunnels.
An exposure to the tiny asbestos fibers can lead to a number of serious health problems, included mesothelioma, which could mask itself for decades during a lengthy latency period. Experts have concurred that no amount of asbestos exposure is considered safe.
US Capitol Has History of Asbestos Issues
This not the first time that asbestos exposure has been a concern at the Capitol. Members of the Capitol Power Plant tunnel crew raised the issue in 2006 when a local environmental laboratory found asbestos in the air at dangerous levels.
Police officer normally is considered an high risk occupation for asbestos exposure. Officers, like firefighters often are first-responders to emergency situations, moving into areas unprotected against environmental hazards like asbestos.
As a glaring example, many New York City police officers have experienced respiratory issues stemming from exposure from the 9/11 terrorist attack at the World Trade Center more than a decade ago.
The asbestos removal at the Capitol was done during the weekends. A notice in advance was sent to all building occupants, including Senators and their staffs and the Capitol police.
Senate superintendent Robin Morey detailed many of the precautions in the memo back in January:
"Employees conducting the abatement have current EPA certifications, personal protective equipment and necessary training…The work will be supervised by an EPA accredited supervisor…Areas  where the abatement of ACM [asbestos containing material] is taking place will be fully enclosed with a sealed containment…We are taking all necessary precautions to ensure public and Senate staff safety."
The union's complaint, according to The Hill reporter, alleges that the officers on duty nearby were not notified by management of the asbestos hazards, and requests to reassign officers in the area were ignored.
Part of the complaint alleges that there were no posted signs in the immediate area of asbestos removal.
A Capitol police spokesperson, though, told The Hill that all necessary precautions were taken.
Asbestos has been a priority for years with the EPA, which his charged with enforcing regulations to protect human health and the environment. It was listed as one of the top seven priorities for 2012 by EPA administrator Lisa Jackson.

Free Mesothelioma Resources
Get Access to Free Resources for Patients & Loved Ones
Get Help Now
1 Cited Article Sources