Asbestos Exposure & Bans
Fewer Occupational Medicine Specialists Means More Workers at Risk of Asbestos Exposure
Fact Checked
Our fact-checking process begins with a thorough review of all sources to ensure they are high quality. Then we cross-check the facts with original medical or scientific reports published by those sources, or we validate the facts with reputable news organizations, medical and scientific experts and other health experts. Each page includes all sources for full transparency.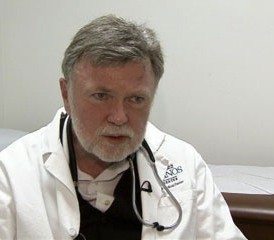 Long-time colleagues Steve Levin and Michael Harbut, two of America's most respected Occupational Medicine specialists, used to joke about which one looked older, who had more gray hair, and why the annual conferences they attended were beginning to look like AARP gatherings.
No one is laughing about it anymore.
It's a serious issue now.
Levin died earlier this year at age 70, leaving an impressive legacy. Harbut, 61, is just returning to work after serious back surgery. A majority of his peers are close to retiring.
And no one is taking their places.
"We used to kid about it: 'Who is going to take over when us old geezers are all gone?' " Harbut said during an interview with Asbestos.com. "But at this point, it's a very serious concern. I think it's a potential crisis for the country's workforce. Especially with the way this is going."
Occupational Medicine the 1st Line of Defense
Occupational medicine involves the prevention and management of injuries, illnesses or disabilities involving the workplace. It's a branch of clinical medicine that focuses on occupational health.
It's often the first line of defense for an exposure to asbestos, the toxic mineral once used so routinely in all developing countries. Asbestos, which remains prevalent today in America, can cause a variety of health issues, including mesothelioma cancer.
Levin, the former Occupational Medicine director at Mount Sinai Hospital in New York, was credited with quickly mobilizing medical centers in Manhattan to prepare for the emergency needs of the first responders and to clean-up workers after the 9/11 terrorist attacks.
He sounded the alarm regarding health issues caused by the toxic dust that engulfed the city, even while officials were giving an all-clear signal. Throughout his career, he was known as a friend to the working class in asbestos-related issues.
Harbut, occupational medicine authority at both the Wayne State University Medical Center and the Karmanos Cancer Center in Detroit, worked alongside Levin in helping workers uncover the national asbestos scandal in Libby, Montana. He testified before the United States Congress to help with asbestos legislation. He lectured at the Department of Justice.
"There is a horrible shortage of physicians coming into this field to replace us, and it puts everyone in danger," Harbut said. "I hope people realize how serious this is."
'Silent Crisis'
There are an estimated 1,800 board certified occupational medicine specialists practicing today in the United States.
According to Kathy Kirkland, executive director of the Association of Occupational and Environmental Clinics, there are expected to be 70 new ones joining the field each year, while 250 annually are retiring. The math is not good.
"And that's a problem," Kirkland said. "It's almost like a silent crisis. It's not going to kill people immediately, but if you're not stopping or preventing illnesses that you should be able to stop or prevent, that's a serious issue."
Kirkland, who has been with AOEC for 22 years, recognizes the problem as well as anyone, but she worries about it getting worse before it gets better. The proposed budget coming before Congress calls for reduced funding for specific research and education centers that will negatively impact the occupational medicine field.
In the United States today, there are 26 occupational medicine residency programs with a combined 207 approved slots. Only 129 were filled last year because of dwindling funds.
"Part of the problem, too, is a lack of salesmanship to let med students know it's an option, and a very good one," Kirkland said. "If the perception is that occupational medicine is just bad backs and drug testing, it doesn't appeal to them. They think `that's not why I went to med school.' "
According to a 2011 study by the National Institute for Occupational Safety and Health, there will be a sizable gap through the next five years between the number of graduates produced from training programs, and the number of available slots to fill.
"The workforce is graying, more among occupational physicians and occupational health nurses. . . . A large number of OS&H professionals in these disciplines are over the age of 50," according to survey results. "The differences overall, and among individual disciplines, suggest the need to produce more graduates."
Harbut used his own situation as an example of the dire need to get more med students interested in the field. When he took a leave of absence for his spinal surgery, he was unable to find anyone willing or qualified to fill his role beyond a temporary basis. It accentuated the problem.
He also was appalled by a recent incident in downtown St. Louis when an underground steam pipe exploded, spewing toxic gases and dust, including asbestos into the air, and the way it was handled by local public health officials.
"There was asbestos released all over, and to read a health official say there wasn't enough to hurt anyone, was just absurd," Harbut said. "There is just no such thing as a safe amount of asbestos. Any is too much. And health officials are putting out bad information. That's bad medicine."
Harbut Honored by ADAO
For his work, Harbut was honored at the Asbestos Disease Awareness Organization annual conference last month in Los Angeles.
He has another theory why not enough younger people are entering the field.
There are risks involved. He, for example, became the subject of a federal grand jury investigation that stemmed from anonymous complaints against him. He was absolved of any wrong doing. It came shortly after he published a research project detailing asbestos violations and cover ups involving several work places in the 1990s.
"This job has its land mines," Harbut said. "You can make some enemies. When you report a business that is making people sick, it isn't always greeted so well because you may be hurting their bottom line. But there also are rewards. I wouldn't want to do anything else."
Free Mesothelioma Resources
Get Access to Free Resources for Patients & Loved Ones