Asbestos Exposure & Bans
IMIG Conference In Boston Will Bring Together The World Leaders In Fight Against Mesothelioma
Fact Checked
Our fact-checking process begins with a thorough review of all sources to ensure they are high quality. Then we cross-check the facts with original medical or scientific reports published by those sources, or we validate the facts with reputable news organizations, medical and scientific experts and other health experts. Each page includes all sources for full transparency.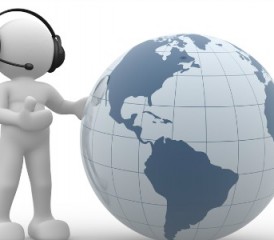 You do not have to wait until Sept. 26 to start observing the official Mesothelioma Awareness Day. The whole month should do just fine, becoming a key time to make progress in the fight against this dreaded disease.
Some of the best scientific minds, and some of the most skilled surgical hands in the world, will be gathering for the 11th International Mesothelioma Interest Group (IMIG) Conference in Boston.
More than 500 experts from different specialties, all relevant to mesothelioma, will huddle Sept. 11-14, hoping to spark new ideas in therapeutics, surgery, pathology, genomics and other novel strategies to deal with this rare but intricate cancer.
A Busy Mesothelioma Month
The Malignant Mesothelioma: Knowledge is Hope Conference will follow in New York, Sept. 28. Between the two conferences comes Awareness Day, which should receive considerable national attention when the Mesothelioma Applied Research Foundation (MARF) orchestrates its appearance on NBC's Today show at Rockefeller Plaza.
Also this month, there are several mesothelioma research fund-raising events around the country. The calendar is full.
While the Boston conference is geared more toward the medical professionals and the scientific minds looking for breakthroughs, the New York conference is designed for the patients, families and friends to listen and learn from the experts, arming themselves with the most up-to-date options.
"The conference (in Boston) will provide the ideal forum to stimulate ideas and establish collaborations, as well as initiate intense discussions about surgery, pathology, new treatments, and relevance of biological data," wrote hosts Raphael Bueno, M.D., and David Sugarbaker, M.D, of Brigham and Women's Hospital, which is serving as host.
Previous IMIG conferences were in Chicago, Amsterdam, and Kyoto, Japan, generating the impetus for significant progress in the past.
Boston Should Spark New Ideas
The conference will include general informational sessions, dozens of oral presentations, poster sessions and workshops, on topics like new multimodality therapies, immunotherapy, imaging, pathology and chemotherapy. New discoveries related to biology, pathogenesis, epidemiology and the overall management of mesothelioma will be debated and discussed.
Mesothelioma is the cancer caused by an exposure to asbestos. And while the use of asbestos has been dramatically reduced – or banned in some parts of the world –its overall use continues, virtually assuring another generation of victims.
The World Health Organization estimates that more than 100,000 people still die annually from asbestos-related diseases like mesothelioma. And 125 million people still are exposed to asbestos in the workplace.
The greatest value of the IMIG conference is the rare opportunity to team the most-respected experts from different parts of the world, testing the theory that better collaboration will lead to new ideas.
Collaboration Will Be The Theme
Surgeons David Sugarbaker from Boston and Walter Weder of Switzerland will take the stage together to discuss theories and techniques. Surgeons Robert Cameron of Los Angeles and Hasan Batirel of Turkey will do the same in a later session. Lee Krug of New York and Paul Baas of The Netherlands will lead a discussion on chemotherapy.
Hedy Lee Kindler of Chicago will join Anna Nowak of Australia to chair a discussion on the newest drugs and latest clinical trials in the pipeline. Steven Albelda of Philadelphia and Arnaud Scherpereel of France will talk on diagnostic and predictive markers for mesothelioma.
The New York conference later in the month will be geared toward the patients. Harvey Pass of New York University will talk on the role of surgery for malignant mesothelioma. Marc Ladanyi of Memorial Sloan Kettering Hospital will discuss advances in gene therapy. Jacqueline Moline of North Shore Health will talk about 9/11 asbestos exposures in New York City, and future cancer risks.
There also will be several fund-raising efforts along the East Coast on the weekend before Mesothelioma Awareness Day. On Sept. 22, there is Kayaking 4 A Cure in Mechanicvile, NY; a 5K Run/Walk for MESO in memory of Gary Batch in New London, CT; and the 3rd annual ROD's Benefit for Meso Event in Eleanor, WV.
Free Mesothelioma Resources
Get Access to Free Resources for Patients & Loved Ones