Treatment & Doctors
Interest Group Sets New Guidelines for Pathologic Diagnosis of Mesothelioma
Fact Checked
Our fact-checking process begins with a thorough review of all sources to ensure they are high quality. Then we cross-check the facts with original medical or scientific reports published by those sources, or we validate the facts with reputable news organizations, medical and scientific experts and other health experts. Each page includes all sources for full transparency.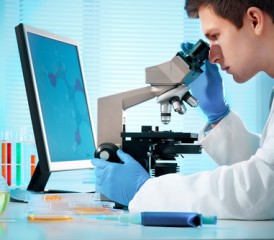 The International Mesothelioma Interest Group recently issued updated guidelines for pathologic diagnosis of the aggressive asbestos cancer known as mesothelioma.
The group's data will assist pathologists in performing faster and more accurate diagnoses.
Concepts covered within the new guidelines include cytologic diagnoses, histological features of the cancer and using histochemical and immunochemical stains.
Molecular markers, electron microscopy, epithelioid differentiation among cancer cell types, along with a variety of other diagnostic topics were also covered in the group's statement.
This newly released information further validates some previous hypotheses and will serve as a 'practical reference for the pathologist' who is involved in a diagnosis or investigation into the cancer.
Original guidelines were published by the group in 2009 and became a useful diagnostic reference for experts everywhere. Three years later, the group issued updated guidelines that further clarify a consensus from some of the industry's notable experts.
Same Group, Updated Guidelines
Also referred to as iMig, the International Mesothelioma Interest Group is comprised of independent clinicians, researchers and scientists working towards the common goal of understanding, preventing and hopefully curing the disease.
Over 20 researchers participated in the review and release of the new guidelines, most of whom were part of the original group that initially released guidance in 2009.
Conclusions listed in iMig's report include a consensus opinion on ten different subject areas related to the pathologic diagnosis. The group agreed upon the distinction of benign proliferations of mesothelioma and key histological indicators of the cancer's multiple types, including peritoneal and pleural types. They also also found specific differences among the epithelioid types of mesothelioma from carcinomas present lung cancer, breast cancer and others.
Furthermore, the group addressed diagnostic indicators of sarcomatoid mesothelioma, the diagnostic process for electron microscopy and listed the downfalls and caveats generally associated with diagnosing the disease.
Diagnosing Mesothelioma Today
Asbestos cancer is a difficult disease to diagnose in its earlier stages, often leaving patients with negative prognoses when they are finally diagnosed.
These newly-released guidelines can hopefully improve this process for pathologists everywhere.
Biopsies are often the most effective method for diagnosing the cancer. This involves collecting small samples of a patient's tissue or fluid and analyzing it for the presence of cancer. It is estimated that thoracoscopic biopsies can accurately determine mesothelioma nearly 98 percent of the time.
Blood tests have also proven to be reasonably accurate diagnostic tools. These tests include Mesomark and miRview, trademarked names for tools that analyze a patient's blood for the presence of cancerous cells.
However, prior to performing the actual biopsy or blood test, an oncologist, pulmonologist or general doctor may recommend an image test to screen for early signs of the cancer. These tests include a CT Scan, MRI, PET Scan or X-Ray.
Each of these tests have their benefits and drawbacks while providing an overall look at the patient's condition, but biopsies are widely considered the best method for issuing an actual diagnosis of mesothelioma.
A Future of Faster Diagnoses
This continued research into diagnostic procedures, considerations and tools will further brighten the future for mesothelioma patients, their families and the medical community at large.
Countless technological tools are on the horizon that may drastically simplify the diagnostic process for mesothelioma.
One such tool is referred to as the 'electronic nose' or e-nose, which analyzes a patient's breath to identify potentially cancerous compounds within their breath. When described to non-medical professionals, it is considered similar to a breathalyzer that police officers use to detect alcohol within a person's breath.
This device, called the Cyranose 320, may hold the key for faster diagnoses among individuals who have a history of asbestos exposure.
Similar concepts are being developed within laboratories across the country and one day could become the gold standard for mesothelioma diagnoses.
Medically Reviewed by Top Mesothelioma Doctors
Free Mesothelioma Guide