Treatment & Doctors
Study Finds Cognitive Training Works Well to Alleviate Chemo Brain
Fact Checked
Our fact-checking process begins with a thorough review of all sources to ensure they are high quality. Then we cross-check the facts with original medical or scientific reports published by those sources, or we validate the facts with reputable news organizations, medical and scientific experts and other health experts. Each page includes all sources for full transparency.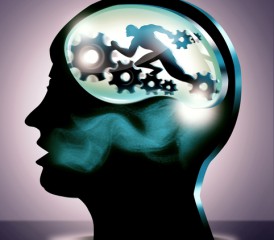 It took decades for the medical community finally to recognize and take seriously the cognitive impairment that often accompanies the chemotherapy used to treat various cancers.
It might not take that long to eliminate the problem.
A recent study done at Indiana University has shown that two different cognitive training programs can work particularly well in lifting that foggy, mental slowness that often persists in cancer survivors after therapy.
Chemo brain may become a thing of the past.
Research Seeks Answers, Viable Treatment
The study was the largest, most significant randomized trial yet for cognitive impairment in breast cancer survivors. And there is no reason to believe it wouldn't work with other cancers — like malignant mesothelioma.
"It's time we had something like this to offer patients," said Diane Von Ah, Ph.D., scientist/researcher at the Indiana University Simon Cancer Center who led the study. "There still is more work to be done, but this is an exciting start. It's certainly something we can build upon."
The study was published recently in the Breast Cancer Research and Treatment journal. Von Ah already is making plans for a much larger, more comprehensive study to move forward with the findings.
Chemotherapy is one of the few recommended treatment options for mesothelioma, a rare cancer caused by exposure to asbestos. Mesothelioma survivors often are frustrated by the cognitive side effects of chemotherapy.
The Indiana study compared two types of cognitive training by using 82 breast-cancer survivors in a randomized, blinded trial. It included memory training and speed of processing training, comparing the results against a wait-list control group that received no training. All participants had undergone chemotherapy.
The memory training regime included teaching strategies for remembering sequences, word lists and text material.
The speed of processing training utilized the computer-based Insight Program that is commercially available from Posit Science. It puts participants through a series of progressively more difficult informational tasks. Sample exercises are available for anyone to try.
"We saw positive results in both programs. It was a pilot study, and it gave us hope and promise that these kinds of programs really could be beneficial," Von Ah told Asbestos.com in a recent interview. "This was a small sample, but we saw some large effects."
Cognitive Therapies Help with Chemo Brain
Speed of processing and memory training has been effective in the past for older people without cancer who have struggled with similar cognitive issues, but it rarely has been tested with cancer patients as a way to combat problems from chemotherapy. The average age of the study's participants was 56.5.
Cognitive assessments were done to provide a baseline on each of the participants before training began. Assessments were repeated after 10, one-hour training sessions. They were done a third time two months after the training had stopped.
Results showed that compared to the control group, those who underwent memory training showed better immediate and delayed memory performance. At the two-month follow-up tests, the memory training group exceeded the control group improvement by almost 2-1.
The speed of processing training group also exceeded the control group, 68 percent to 43 percent, at the two-month follow-up. Immediate memory also improved in the speed of processing group, 41 percent, compared to 10 percent for the control group.
Von Ah also noted that beyond the improvements in memory and speed of processing that were measured, there were significant improvements in quality of life after the training.
She noted improvements in symptom distress, anxiety, fatigue and mood disturbance that were not so easily measured. In the past, there have been very few treatment options for patients dealing with these secondary problems that stem from the chemotherapy.
"How can we improve quality of life?" she said. "That's something we should be asking more often. I think we're making progress now."
Von Ah believes that progress had been slowed in the past by the reluctance of both patients and the medical community to acknowledge how significant the problem is.
Another recent study by the Moffitt Cancer Center in Tampa, which analyzed 17 previous studies involving 800 breast cancer patients, reinforced the belief that chemotherapy seriously impaired cognitive function in cancer patients.
"Sadly, it is only recently that cognitive impairment has been accepted as a symptom [of chemotherapy]. People used to think it was just something that would fade away with time, but for a certain percentage of patients, that just isn't the case," Von Ah said. "I don't think this is a one-size-fits-all solution, but it's a great place to start."
Medically Reviewed by Top Mesothelioma Doctors
Free Mesothelioma Guide