Petition Aims to Build First Federally Funded Mesothelioma Program
As the youngest person to become chief of Naval Operations, Admiral Elmo Zumwalt played a major role in U.S. military history — a war hero whose service spanned World War II, Korea and Vietnam.
It's only appropriate that the Mesothelioma Center for Excellence at the VA West Los Angeles Medical Center is adopting his name.
Zumwalt died from pleural mesothelioma cancer almost 14 years ago, an ending that far too many veterans have suffered, stemming from the once-extensive use of asbestos in the armed forces.
His life was dedicated to those who bravely served their country. Now his memory will be, too.
If the efforts to become the first federally funded mesothelioma program are successful, the Elmo Zumwalt Treatment & Research Center in Los Angeles is expected to blossom and become a premier destination for veterans battling this disease.
"These (veterans) are our heroes. They've given so much of themselves. They deserve the best care we can give them, particularly with this disease," said Clare Cameron, executive director of the nearby Pacific Heart, Lung and Blood Institute. "I think it is so important to take care of them now. They have earned that right."
Help With Petition Signatures
Cameron has been gathering petition signatures supporting efforts by the West Los Angeles VA and the Zumwalt family. She will present the petition early in 2014 to Robert Petzel, M.D., Under Secretary for Health for the U.S. Department of Veterans Affairs, in Washington, D.C.
She encourages everyone to sign the online petition.
"A big part of the funding effort is getting the word out," she said. "This could be the place where all the VAs throughout the country can send their mesothelioma patients for the very best care. It's like backing the best horse in the race."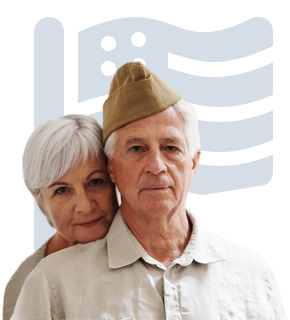 Exposed to Asbestos in the Military?
Our Veterans Department can help you or a loved one file asbestos-related VA claims.
Mesothelioma is a rare and aggressive cancer that is diagnosed in an estimated 3,000 Americans each year, including almost 1,000 veterans who likely were exposed during their military service. Most of the VA centers around the country are not equipped to treat it. To get the best possible treatment, it is imperative to see a specialist. The VA system allows its patients to receive treatment wherever is necessary. "The key for patients now is hearing about, and finding the program," Cameron said. "Too many veterans, where they are now, are just being told that mesothelioma is not treatable, and they give up. But that's just not the case. If they get the funding here, and it's up and running, people will know about it."
Surgeon Robert Cameron is the Key
The West Los Angeles Medical Center, which is part of the VA Greater Los Angeles Healthcare System, is a likely choice for a specialty center because Robert Cameron (no relation to Clare Camron) is its chief of Thoracic Surgery. He is a mesothelioma specialist, pioneer and innovator, dedicating his career to treating this disease. Dr. Cameron also is the driving force behind the Pacific Meso Center and the UCLA Comprehensive Mesothelioma Program, and the leading authority on the lung-sparing pleurectomy/decortication surgery used for mesothelioma patients. His Pacific Meso Center (PMC) also sparked the Southern California Mesothelioma Consortium, a multidisciplinary treatment and research program that will benefit all patients and their families. The PMC has been a leader in cryoablation, an innovative freezing technology for the treatment of mesothelioma, and a unique screening and prevention program. "We owe it to all the veterans to give them the best possible care," Clare Cameron said. "Getting this program up and running would be a good step in that direction."

Free Mesothelioma Guide
Comprehensive Information for Veterans with Mesothelioma
Get Your Guide
1 Cited Article Sources
The sources on all content featured in The Mesothelioma Center at Asbestos.com include medical and scientific studies, peer-reviewed studies and other research documents from reputable organizations.
Cameron, Clare, executive director, Pacific Heart, Lung & Blood Institute, interview with Asbestos.com