Research & Clinical Trials
Report Evaluates Peritoneal Mesothelioma Staging System
Fact Checked
Our fact-checking process begins with a thorough review of all sources to ensure they are high quality. Then we cross-check the facts with original medical or scientific reports published by those sources, or we validate the facts with reputable news organizations, medical and scientific experts and other health experts. Each page includes all sources for full transparency.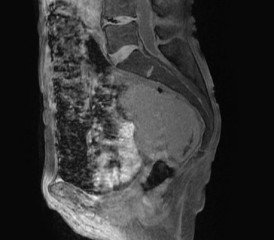 Data gathered by an international group of peritoneal mesothelioma experts is leading to changes in the way patients with this rare asbestos-related disease are diagnosed and treated.
The cancer's rarity and resistance to treatment have complicated past efforts to create a formal staging system. Its low incidence also has limited the amount of data necessary to ensure a staging system is useful.
Dr. W. Charles Conway, of the Ochsner Cancer Institute in New Orleans, offers insight into a batch of data collected over a 20-year span that is paving the path toward formalizing a staging system for this rare cancer.
Peritoneal mesothelioma is a cancer that grows in the layer of tissue that covers the abdominal organs. The cancer accounts for 10 to 20 percent of all diagnosed mesothelioma cases. The most effective treatment is hyperthermic intraperitoneal chemotherapy (HIPEC), a multimodal therapy that combines surgery with heated chemo.
"The Peritoneal Surface Oncology Group International centralized their data and came up with a proposed staging system based on patients who had cytoreductive surgery and HIPEC," Conway told Asbestos.com. "This system is currently being evaluated by American Joint Committee on Cancer and may become the standard."
Most cancers, including malignant pleural mesothelioma — another rare asbestos-related disease — has an official staging system.
A report published in the medical journal Cancer showed the proposed staging system "would be extremely useful for patients considered for the combined treatment modality, which is the only therapeutic option associated with a prolonged survival in this disease to date."
Proposed Peritoneal Mesothelioma Staging System
Eight international institutions compiled data on 405 patients with peritoneal mesothelioma from October 1989 to February 2009, according to the report in Cancer. All those patients underwent cytoreductive surgery and hyperthermic intraperitoneal chemotherapy, also known as HIPEC.
Research shows that 294 of those cases contained enough data to create a reliable staging system.
The proposed system is a TNM classification and currently has three defined stages: Tumor, node (lymph node) and metastasis (a medical term for the spread of cancer).
The stages of the proposed system include:
Stage I: Presence of cancerous tissue is minimal, and the lymph nodes are free of cancer. The cancer is contained within the peritoneal lining.
Stage II: Presence of cancerous tissue is moderate. Outside of peritoneal lining and lymph nodes are free of tumors.
Stage III: The amount of cancerous tissue is more extensive. The cancer may have spread to the lymph nodes, the outside of the peritoneal lining or both.
A fourth stage hasn't been clearly defined because the proposed peritoneal mesothelioma staging system is based on patients who qualified for surgery. It is likely that people with more advanced cancer (those excluded from surgery with HIPEC) would be classified as stage IV.
In the past, peritoneal cancer specialists used improvised staging systems based upon their own experience. Some doctors simply classify the cancer as localized (confined to the lining of the abdomen), regional (spread to nearby organs or lymph nodes) or distant (spread to organs far from where the cancer formed).
While these makeshift systems can be useful, a standardized system shared by all doctors is ideal.
Staging Challenges
Surgical advancements within the past decade or more have helped doctors fully assess how this cancer grows and spreads from the inside rather than relying on imaging scans alone – but there are challenges.
The way peritoneal mesothelioma tumors form has made it difficult for researchers to determine how to stage the cancer. Rather than forming as a single mass, thousands of tumors dot the peritoneal lining. As these small tumors continue growing, they begin to form into a plate-like disc that covers the lining.
This growth pattern is hard to capture accurately, even with high-resolution imaging scans. What appears on an imaging scan and what is actually discovered during surgery can differ greatly.
Sometimes imaging scans suggest tumor growth is more extensive than what doctors find during surgery. At other times, the opposite is true.
To address the growth pattern challenge, doctors created the peritoneal cancer index (PCI). This index has made it possible to evaluate tumor volume and assign a score, something that is vital to a standardized staging system.
When Will Staging System Become Official?
Although the proposed staging system is under review, many peritoneal specialists already are using it.
It is difficult to predict when the AJCC will officially accept the proposed staging system.
The system must be validated in a prospective manner, which requires comparing new data with the old.
Given the rare incidence of peritoneal mesothelioma, it could take many years to accrue enough data.
Regardless of whether or not the system is accepted, doctors now have a staging system to work with that is based on sound scientific data.
This system helps peritoneal mesothelioma specialists decide which patients qualify for aggressive and life-extending cytoreductive surgery with HIPEC, and it also helps to predict prognosis more accurately than was possible before.
Connect with a Mesothelioma Doctor
Find a Top Specialist Near You