Upcoming Mesothelioma Symposium Will Focus on Latest Research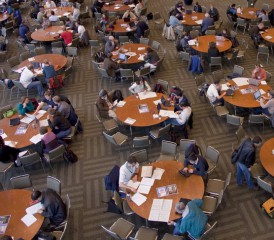 Renowned specialist and thoracic surgeon Dr. Robert Cameron, who has pioneered many of the worldwide treatment advances in recent years, will host the 5th Symposium on Lung-Sparing Therapies for Malignant Pleural Mesothelioma on May 2.
The symposium will be held at the LeMeridien Delfina in Santa Monica, California, close to the UCLA Mesothelioma Comprehensive Research Program, where Cameron serves as director.
Although the symposium is designed for physicians, nurses, oncologists, radiologists and pulmonologists, it also will be open to patients, families and anyone wanting to learn more about the latest advancements in treating this rare and aggressive cancer.
"It's frightening to get a diagnosis of mesothelioma, and there are so many questions for a patient to ask, and decisions that need to be made," said Clare Cameron, executive director of the nearby Pacific Meso Center, where Robert Cameron also serves as advisor. "Listening to the experts, and just talking to others, could be a tremendous help to a family."
Education Is Key
The rarity of mesothelioma — an estimated 3,000 patients annually are diagnosed in the U.S. — makes it a mystery to many medical professionals, even local oncologists who may see only a few cases in their careers.
The purpose of the symposium is education, providing medical professionals and families with details on emerging therapies. There are intricacies unique to mesothelioma, which typically starts in the thin membrane surrounding the lungs, often decades after an exposure to toxic asbestos fibers.
"This isn't lung cancer," Clare Cameron told Asbestos.com. "It's unusual because mesothelioma grows throughout the chest cavity as a diffuse process rather than a typical solid nodule or mass. It has very specific treatment issues."
Speakers and Topics
Here are some of the highlights:
Dr. Marc de Perrot, associate professor of surgery, University of Toronto. Perrot recently completed a groundbreaking trial that included high-dose radiation before surgery (reversing the conventional order) that turned the three-year mesothelioma survival rate from 32 percent to 72 percent at his treatment center.
Dr. Raymond Wong, Pacific Meso Center. Wong will speak on strategies to enhance immune-based therapies. Wong has become an authority on immunotherapy, using a patient's own immune system to fight the cancer. He also has worked with engineered stem cells that have the potential to change mesothelioma tumor resistance.
Dr. Andrea McCart, associate professor, department of surgery, University of Toronto. McCart will discuss her latest therapy for treating peritoneal mesothelioma, which includes an oncolytic virotherapy and surgical debulking procedure.
Dr. Robert Cameron, senior professor of surgery at UCLA and chief of thoracic surgery at the West Los Angeles VA. Cameron will discuss the latest on the lung-sparing pleurectomy/decortication surgery (P/D) he pioneered, extending it now to include the diaphragm and the pericardium.
There also will be sessions on comparing the P/D surgery to extrapleural pneumonectomy (EPP), a more radical surgery done less frequently today; postoperative tomotherapy, tissue targeting and toxicity; and mesothelioma tumor vaccines.
Need For Expertise
There is no cure for mesothelioma.
Patients typically will live from 9-18 months after diagnosis. The key to long-term survival often is finding one of a handful of specialty centers in the country with vast experience in treating it. Patients at a mesothelioma specialty center can live 2-5 years and beyond.
Unfortunately, too many patients are unable and unwilling to travel to one of the specialty centers, relying only on their local oncologist and local cancer center.
"It's critical that the medical communities involved in the care of these patients be familiar with all the issues and have a strong understanding of the latest treatment regimens," Clare Cameron said. "I think it's really important for both doctors and family members of patients attend if they can."
Anyone interested can enroll here or through the School of Medicine at UCLA.
1 Cited Article Sources