Legislation & Litigation
Russia, India Block Proposal to Restrict Asbestos Exports
Fact Checked
Our fact-checking process begins with a thorough review of all sources to ensure they are high quality. Then we cross-check the facts with original medical or scientific reports published by those sources, or we validate the facts with reputable news organizations, medical and scientific experts and other health experts. Each page includes all sources for full transparency.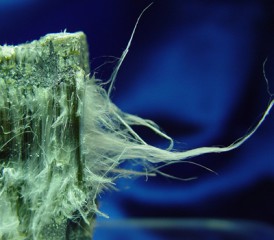 For the fifth consecutive time, a handful of countries blocked a United Nations proposal that effectively would have restricted the exportation of dangerous chrysotile asbestos.
Russia, India, Pakistan, Zimbabwe, Kazakhstan, Cuba and Kyrgyzstan stopped the proposal to put the toxic mineral on the Rotterdam Convention Hazardous Substances list, which would have tightened shipping regulations and likely reduced the spread of asbestos.
Although an overwhelming majority of countries represented last week in Geneva, Switzerland, backed the U.N. proposal, there was no unanimous consensus, which the Rotterdam Convention requires to pass a vote.
"This is disappointing. People will suffer because of this," Oladele Ogunseitan, Ph.D., Department of Population Health & Disease Prevention chair at University of California-Irvine, told Asbestos.com. "We all know asbestos is like a ticking time bomb. The more people who are exposed to it now, the more people will be sick and die from it later."
Asbestos causes mesothelioma, a rare and almost always terminal cancer that affects the lining that surrounds the lungs, heart and abdominal cavity.
The Rotterdam Convention listing does not prohibit trade, but it requires that exporters ensure that destination countries are fully informed of the risks, acknowledging it with a Prior Informed Consent before shipping. It allows developing countries the right to refuse the shipment at any point.
"I would consider placement on the Prior Informed Consent list to be a minimal proper public health response," Dr. Ken Rosenman, Chief of the Division of Occupational and Environmental Medicine at Michigan State University, told Asbestos.com. "The fact that a major exporter like Russia can block this response undermines the health of millions of people throughout the world."
Building Industry Still Covets Chrysotile Asbestos
Chrysotile is the most common type of commercial asbestos, but the only one not already on the hazardous substance list. Although more than 50 countries have banned its use — the U.S. and Canada have only restricted it — several developing countries import substantial amounts of chrysotile asbestos, despite its well-known toxicity.
The mineral is used as an inexpensive building material, coveted for its heat resistance, strength and versatility. Asbestos exposure, though, also can lead to a variety of serious, long-term health problems, including mesothelioma, lung cancer and asbestosis.
Russia is the world's most prolific producer of asbestos today. It shipped 618,037 metric tons of the toxic mineral in 2013, more than the next four leading countries combined, according to the U.S. Geological Survey. Less than 100,000 tons are used within its borders, while the vast majority is exported to countries like India, China, Thailand, Vietnam and Mexico.
Kazakhstan also is a major producer of chrysotile asbestos. Kygryzstan, another former member of the Soviet Union, is a major consumer of the product. Zimbabwe, once a major producer, has cut production significantly in recent years because of pressure from surrounding African countries.
Frustration over Asbestos Production Continues to Build
The U.N. added insecticide methamidophos to the Dangerous Substances list last week, but failed to add Paraquat, a pesticide linked strongly to Parkinson's disease.
Although the U.N. once again failed to add asbestos to the list, the World Health Organization (WHO) and International Labor Organization (ILO) were among those groups pushing hard for its inclusion, despite considerable lobbying from various advocacy groups.
"Asbestos stakeholders blocked progress on protecting humanity from the deadly asbestos hazard, for the fifth time," Laurie Kazan-Allen, coordinator for the International Ban Asbestos Secretariat, told Asbestos.com. "Their actions and behavior were shameful. They constitute as much of an attack on the viability of the Rotterdam Convention, as they do on the vulnerable populations the world over."
The Rotterdam Convention meeting is held every two years, and experts believe the motion to add asbestos to the hazardous substances list will again be raised in 2017.
"More people will suffer from this. It's not unlike what we went through with tobacco and lung cancer. Every time we delay, there will be more casualties," Ogunseitan said. "Until it comes up again, we will have our work cut out for us."
Ogunseitan last month wrote an insightful article for Bulletin of the World Health Organization. It details the struggle to translate scientific evidence regarding asbestos into global disease prevention policy.
Even though there is overwhelming evidence, there are major, short-term economic issues at stake.
"What happened was not totally surprising," Ogunseitan said. "Until we can show these countries that in the long run, whatever economic benefits they are protecting now, will dissipate later in terms of health-care costs."
There also are the issues regarding conflicting scientific research, often funded by asbestos companies who have an obvious conflict of interest, and the reluctance by some to use safer, alternative materials that may be more costly.
"It is possible to eradicate mesothelioma," Ogunseitan wrote. "But we must work harder to bridge the gaps between scientific knowledge and policy decisions that should protect people."
Access Trust Funds, Grants & Compensation for Mesothelioma
Get Financial Assistance