Treatment & Doctors
Microgene Therapy Offers New Hope for Mesothelioma Patients
Fact Checked
Our fact-checking process begins with a thorough review of all sources to ensure they are high quality. Then we cross-check the facts with original medical or scientific reports published by those sources, or we validate the facts with reputable news organizations, medical and scientific experts and other health experts. Each page includes all sources for full transparency.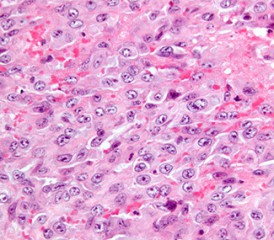 Australian Bradley Selmon says climbing the stairs used to leave him breathless because of breathing complications from mesothelioma.
But Selmon, 51, says he can now go bushwalking across Australia thanks to a breakthrough response to a new gene therapy to treat the asbestos-related cancer.
"I can do whatever I like," Selmon recently told ABC, an Australian news agency.
After only eight weeks in a clinical trial that uses small genes called microRNA to suppress tumor growth, Selmon's scan showed him almost clear of tumors after eight separate injections to his right lung.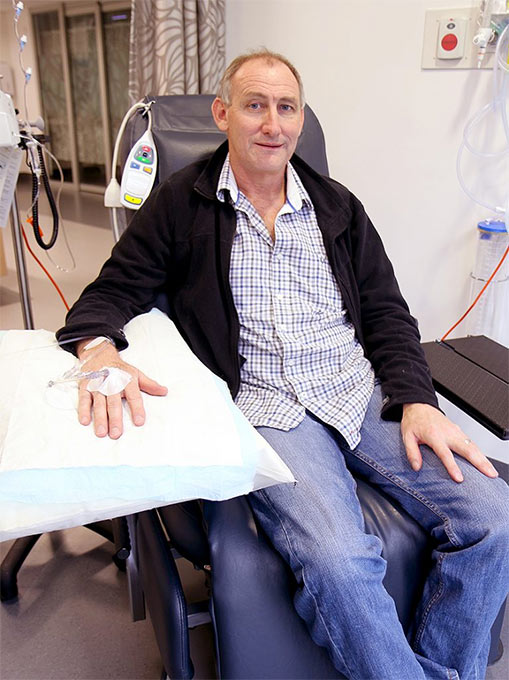 "He immediately started to feel better. Ninety-five percent of the cancer disappeared and a marked improvement in his lung function means he can walk upstairs and do what he couldn't do before," Glen Reid, Ph.D., senior research scientist for the Asbestos Disease Research Institute told Asbestos.com.
Reid says this is only phase I of the trial held for the express purpose to determine trial safety and optimum dosage. Selman's response was unexpected.
Six other people with mesothelioma or lung cancer also are part of the trial, but they didn't respond as well as Selmon.
The full report was published in the American Journal of Respiratory and Critical Care Medicine.
Gene Deficiency Discovered
The trial follows a discovery that some mesothelioma patients may be deficient in the microRNA gene 16, which inhibits tumor growth.
Reid worked with surgeons and pathologists from 2012 to 2013 to examine archived tumor samples from mesothelioma and lung cancer patients to assess microRNA levels. They determined their levels of the microRNA gene 16 were lower than the average population.
Selman's own oncologist, Dr. Steven Kao, discovered the same findings while doing research for his Ph.D. in 2009. He reports that examination of preserved tumors from mesothelioma patients revealed they were all deficient in the microRNA 16 gene.
At that time, he hypothesized this gene suppresses the growth of tumors in mesothelioma patients. His research group tested the idea by injecting a synthetic version of the microRNA into mice, and the tumors regressed.
"That's when we got very excited because it confirmed our original hypothesis," Kao said in a Sydney Morning Herald report.
Breakthrough in the Delivery Vehicle
"People have known microRNA genes change levels in cancer, but the problem has been getting it where it needs to go," explained Reid.
He and his team are especially excited to partner with EnGeneIC, an Australian company that designed the high-tech delivery vehicle called EDV.
"We were lucky enough to partner with EnGeneIC and use their technology to deliver molecules to the cells. This was the major hurdle that we've overcome," Reid said.
The process involves using a nanocell to deliver the microRNA gene through an infusion. The nanocells containing the minigene are dubbed TargomiRs. These accumulate at the tumor site and deliver their cargo to the cancer cells. Reid compares it to a Trojan Horse.
"The problem in the past is that the therapeutic gene would accumulate in the liver and less at the tumor site where it's most needed," Reid said.
Collaboration Key to Breakthroughs in Mesothelioma Treatment
"The success of this program is due to strong collaboration of our scientists, partners in the biotech firm and researchers," Reid said.
Since mesothelioma is a rare cancer, those working to make strides in improved treatment are not only few, but dispersed across the globe. Reid credits the success of this breakthrough to a joint effort.
"It shows the power of having dedicated people with common goals, especially important with research into mesothelioma. It's good to come together to make a difference," he added.
Living Again
That collaboration has made a difference for Selmon.
He had plans in 2013 to propose to his girlfriend while on a European trip. That plan was derailed when he was handed a mesothelioma diagnosis.
It was devastating news because there is no cure for mesothelioma, and most victims live an average of only a year after diagnosis.
When chemotherapy failed to improve his condition, he eagerly joined the clinical trial.
He learned his luck had changed two months later.
"One day after a treatment my oncologist rang me with the good news. He was ecstatic as well," Selmon told the Sydney Morning Herald.
A plumber by profession, Selman recalls his exposure to asbestos happened more than 30 years ago. As a 17-year-old apprentice on a public housing project, his duty involved cutting fibro sheets. He remembered asbestos dust flying everywhere.
Selmon is now married to his former girlfriend and says he's "cautiously optimistic" about his future.
At the same time, Reid and his team have similar feelings.
"It's exciting, but we have to remain modest and can't get too excited at one out of six patients. We're hoping that we will see further responses in more patients in phase II," Reid said.
The second phase of the clinical trial will start in 2016.
Medically Reviewed by Top Mesothelioma Doctors
Free Mesothelioma Guide