Top 10 Mesothelioma News Stories of 2015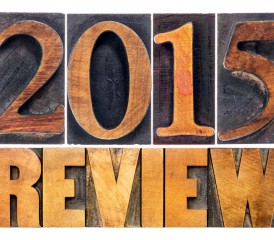 We're making progress in the fight against malignant pleural mesothelioma.
Doctors are treating it more aggressively. New drugs are emerging. Survivors are living longer. Therapies are becoming more precise and individualized. And specialty centers are becoming more prominent and comprehensive.
Even the highly criticized U.S. Department of Veterans Affairs (VA) is taking it more seriously now. There is growing hope on the horizon.
Here are the most prominent stories of 2015, providing a glimpse of what will come in 2016.
FDA Approves Keytruda and Opdivo for Lung Cancer
The U.S. Food and Drug Administration (FDA) granted approval in 2015 to immunotherapy drugs Keytruda (pembrolizumab) and Opdivo (nivolumab) for non-small cell lung cancer, opening the door for future use in the fight against malignant pleural mesothelioma.
Immunotherapy drugs like these two are expected to become the key to future advances in mesothelioma treatment. While the trimodality approach of chemotherapy, surgery and radiation remains the standard of care, immunotherapy drugs eventually will become a powerful adjuvant therapy.
"This was the biggest breakthrough for lung cancer in recent history," immunotherapy researcher Raymond Wong, Ph.D., of the Pacific Heart Lung & Blood Institute in Los Angeles, said. "It could [one dau] signal a paradigm shift in the way many cancers are treated, including mesothelioma."
Keytruda and Opdivo are designed to inhibit proteins on cells that block the body's immune system from attacking the cancer. These drugs unmask those cancerous cells and help the body's own immune cells kill off the cancer. Unlike chemotherapy drugs, the side effects of immunotherapy drugs are much less severe.
Veterans Gain Access to Heated Chemotherapy
Thoracic surgeon Dr. Abraham Lebenthal in Boston performed the first intraoperative heated chemotherapy procedure in the VA health care system for a patient with malignant pleural mesothelioma.
The procedure, which has been used successfully for several years outside the VA system, was combined with aggressive surgery and performed in September.
"This means that veterans now can stay within network and receive the very best care available anywhere for mesothelioma," Lebenthal said. "For some veterans, it could mean the difference between long-term survival or not."
Veterans account for an estimated 30 percent of all mesothelioma cases filed in the U.S., yet the VA has been slow to direct those same veterans to the specialty centers best equipped to help them.
Veterans with asbestos-related diseases now can get referrals from their local VA provider to see a specialist like Lebenthal. They also can go to the West Los Angeles VA to see Dr. Robert Cameron, another mesothelioma specialist. For either option, the VA covers the cost of travel expenses.
South Florida Gets a Specialty Mesothelioma Center
The Sylvester Comprehensive Cancer Center created in South Florida was a long awaited and much-needed mesothelioma specialty center. It is affiliated with the University of Miami medical program and serves the surrounding areas of Ft. Lauderdale, West Palm Beach and Miami with an estimated combined population of 6 million residents.
The spark behind the specialty center is Dr. Nestor Villamizar, a talented young thoracic surgeon who was trained at the renowned Brigham and Women's Hospital in Boston.
"We want to build the same kind of program here," he said. "The best of the best, that's what we want to replicate. The patients won't have to travel anymore."
In the past, mesothelioma patients from South Florida often traveled to Boston, New York or Philadelphia to find a specialty center. Villamizar expects that exodus to change now that he has put together a quality, multidisciplinary program.
Asbestos Found in Children's Crayons
Small traces of toxic asbestos fibers were found in everyday crayons used by young children, setting off alarms in July for parents concerned about the safety of their youngsters.
If inhaled or ingested, asbestos can cause a variety of health issues. Mesothelioma, asbestosis and other asbestos-related diseases typically develop decades after first exposure.
The government-licensed Scientific Analytical Institute (SAI) of Greensboro, North Carolina, uncovered the presence of asbestos in the crayons. Researchers there found asbestos in four of the 28 boxes of crayons tested. Asbestos also was found in toy crime lab kits during the testing. All were imported from China.
A month after the report was released, retailers Toys R Us, Party City, Amazon.com and Dollar Tree pulled the products from their inventory.
SAI discovered asbestos-contaminated talc was the source of asbestos in the crayons and the crime lab kits. Asbestos and talc often are found in close proximity to each other when being mined from the earth's surface.
Countries Block Proposal to Reduce Asbestos Shipping
A handful of countries, including Russia and India, blocked a United Nations proposal in May that would have restricted the exportation of toxic asbestos.
The countries stopped a proposal to add chrysotile asbestos to the Rotterdam Convention's list of hazardous substances, which likely would have reduced the spread of asbestos by tightening international shipping regulations. Chrysotile is currently the only type of asbestos not on the list.
Although an overwhelming majority of countries backed the proposal, the Rotterdam Convention requires unanimous consensus to pass a vote. Asbestos is a well-known carcinogen, causing a variety of health issues, but it also was used extensively as a useful building material. More than 50 countries have already banned asbestos of any type.
Oladele Ogunseitan, Department of Population Health & Disease Prevention chair at the University of California, Irvine, called the proposal's failure "disappointing."
"People will suffer because of this," Ogunseitan said. "We all know that asbestos is like a ticking time bomb."
Other countries who helped block the proposal were Zimbabwe, Cuba, Kazakhstan, Pakistan and Kyrgyzstan. Russia is the world's most prolific producer of asbestos today, shipping 618,000 metric tons in 2014.
SMART Approach Improves Mesothelioma Survival
The Swedish Cancer Institute in Seattle became the first specialty center in the U.S. to begin using the SMART approach for the treatment of mesothelioma.
Surgery for Mesothelioma After Radiation Therapy (SMART) is a significant shift from the traditional lower-dose, radiation-after-surgery approach being used in most other cancer centers.
The results have been impressive so far, more than doubling the three-year survival rate of patients. The results are similar to what has been obtained at the Princess Margaret Cancer Centre in Toronto, where the approach originated.
The SMART approach involves a high-dose, toxic level of radiation before extrapleural pneumonectomy (EPP) surgery, which removes a patient's entire diseased lung. The radiation, which could be fatal if the lung is not removed, prevents or lessens the cancer's ability to spread or seed in the chest during the operation.
Department of Defense Doubles Cancer Research Funding
The U.S. Department of Defense awarded $50 million to the Peer Reviewed Cancer Research Program in 2015, twice as much from the year before, helping military veterans who have been hit especially hard by asbestos-related diseases.
Researchers and doctors are hoping to tap into the $50 million fund to launch new studies and extend current ones that could improve treatment options for mesothelioma, which is diagnosed in an estimated 1,000 veterans annually in the U.S.
U.S. Navy veterans have been hit the hardest, stemming from the branch's heavy reliance on asbestos products in the past. Before a dramatic reduction in asbestos use late in the 1970s, Navy ships were covered from bow to stern with the toxic mineral. It helped fireproof and strengthen everything on a ship.
The Research Program has funded six major research projects involving mesothelioma since 2011.
Expected Spike in Asbestos-related Diseases from 9/11
Renowned Thoracic surgeon and mesothelioma specialist Dr. Raja Flores told Asbestos.com he predicts an alarming number of asbestos-related diseases to begin emerging soon in New York City, stemming from the historic 9/11 terrorist attack at the World Trade Center in 2001.
His prediction is based upon the extensive rescue and cleanup operations after the attack and the tons of pulverized toxins released into the air following the collapse of the Twin Towers. Asbestos-related diseases typically take from 15-50 years after exposure before symptoms arise and doctors make a diagnosis.
"I hope I'm wrong, but I don't think so," said Flores, chief of thoracic surgery at Mount Sinai Medical Center in New York City. "We've seen a little of it so far, but I think we've just scratched the surface. We still need a little more time before you will really start seeing it."
Mesothelioma Survivor Rides Motorcycle Across Country
Only weeks after finishing therapy with chemotherapy, surgery and radiation, pleural mesothelioma survivor Rolando L. celebrated by defiantly riding his Harley-Davidson more than 2,200 miles from Miami to South Dakota for the notorious Sturgis Motorcycle Rally.
He returned home a week later and called it his victory lap.
Rolando, 59, is a former city of Miami policeman who was diagnosed late in 2014, but he found help at a blossoming mesothelioma program at the nearby Sylvester Comprehensive Cancer Center.
He had aggressive pleurectomy/decortication surgery in the spring and finished a five-week radiation regimen in July. He left for Sturgis the first week of August with his wife Susana on the back of his bike.
"I just wanted to challenge myself," he said. "I wanted to kick this mesothelioma in the ass."
Top Meso Doctor Leads New Specialty Center in Baltimore
Thoracic surgeon and mesothelioma specialist Joseph Friedberg is thinking big.
Friedberg in 2015 left the well-respected Abramson Cancer Center at the University of Pennsylvania to become the director of the new Mesothelioma and Thoracic Oncology Treatment and Research Center at the University of Maryland School of Medicine.
"We intend to make this the most comprehensive program in the country for mesothelioma," he said. "The resources here are spectacular, above and beyond what I had before."
Although the Maryland School of Medicine had treated mesothelioma patients successfully in the past, the newly rebranded program linking treatment, research and education will create a more comprehensive approach.
8 Cited Article Sources