Asbestos Exposure at Gateway Arch Closes Museum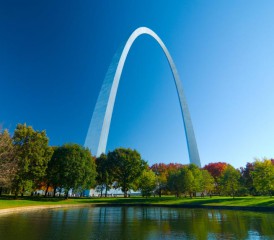 An asbestos exposure mishap at the Gateway Arch in St. Louis not only delayed a renovation project at an estimated cost of $350,000, but it also exposed park service employees and others to the cancer-causing mineral.
And now there's uncertainty as to who's responsible for covering the cost of removing asbestos from the iconic U.S. landmark.
After a month-long standstill in response asbestos exposure at the Museum of Westward Expansion, the Gateway Arch's underground museum, major improvement work resumed Dec. 15.
Breathing the microscopic asbestos fibers is known to cause the deadly cancer known as mesothelioma.
Workers Initially Unaware of Asbestos Exposure at Gateway Arch
Last November, workers with contractor McCarthy Building Companies cut into asbestos insulation around an old steam pipe at the museum. Park officials responded by evacuating the area and halting renovations.
According to Kathy Schneider, project manager for the National Parks Service, the delay would normally last only a few days while the area was sealed and the pipe removed.
In this case, McCarthy workers determined they severed the same pipe a month earlier, not realizing deadly asbestos had contaminated the area.
"The fact that it wasn't discovered for a month meant the whole site was contaminated," Schneider said.
Guests Were Not Exposed to Asbestos
During that month, an estimated 50 park service employees — and perhaps 100 designers and guests — entered the area and possibly inhaled asbestos.
Tom Bradley, superintendent of the Gateway Arch grounds for the National Park Service, told the St. Louis Dispatch all those exposed would be sent for medical testing, yet he seemed unconcerned anything serious would be found.
"It happens. The amount of exposure, we believe, is minimal. But nonetheless you want to be safe," he said.
Bradley said tourists were not exposed, as testing of the public portion of the underground museum returned negative for asbestos.
Asbestos Exposure Is a Huge Setback for Project
Meanwhile, the blunder set the project back weeks and has park service officials and the contractor negotiating over who will pay the hefty price tag for asbestos removal.
Schneider said she thought the park service had clearly told McCarthy officials the building could contain asbestos.
"We know we've lost several weeks," Schneider said.
McCarthy officials denied the St. Louis Post Dispatch requests for comments.
Contingency Funds Might Help in the Asbestos Cleanup
The $380 million renovation project involves improving and upgrading the Gateway Arch grounds and providing seed money to help maintain and operate the park in the future.
Funding stems from a sales tax in St. Louis County and the city of St. Louis totaling $85 million in construction bonds, as well as various federal, state and city sources adding up to $77 million.
The nonprofit CityArchRiver foundation raised the balance of monies through private donations.
CityArchRiver spokesman Ryan McClure said any additional asbestos abatement and cleanup costs will be privately funded by contingency dollars.
"These are the types of things that contingency can be used for," McClure said.
---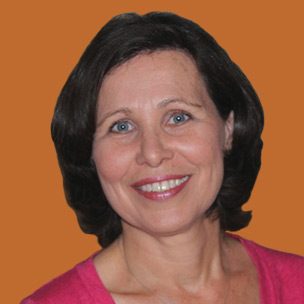 Beth Swantek has been writing professionally for 30 years. She is a former news reporter and anchor for a CBS affiliate in Michigan and often reported breaking medical and political news. Currently, she teaches media writing and video production at Lawrence Technological University in the Detroit area, as well as working as a freelance writer and producer.
Sources
Hunn, D. (2016, January 27). Asbestos error could cost Arch project $350,000, plus weeks of delay. Retrieved from http://www.stltoday.com/news/local/govt-and-politics/asbestos-error-could-cost-arch-project-plus-weeks-of-delay/article_38f872e8-c7a0-59c7-bf08-2b5becae5cd0.html
Hunn, D. (2015, November 13). Arch museum renovations halted after workers exposed to asbestos. Retrieved from http://www.stltoday.com/news/local/metro/arch-museum-renovations-halted-after-workers-exposed-to-asbestos/article_85d6f95c-382e-5b5f-8c9a-5bcb7f47f87e.html
Barr, D. (2016, January 28). Asbestos could delay Arch project, add $350,000 cost. Retrieved from http://www.bizjournals.com/stlouis/morning_call/2016/01/asbestos-could-delay-arch-project-cost-350-000.html