Research & Clinical Trials
Mesothelioma Study: Age Is Not Deciding Factor for Surgery
Fact Checked
Our fact-checking process begins with a thorough review of all sources to ensure they are high quality. Then we cross-check the facts with original medical or scientific reports published by those sources, or we validate the facts with reputable news organizations, medical and scientific experts and other health experts. Each page includes all sources for full transparency.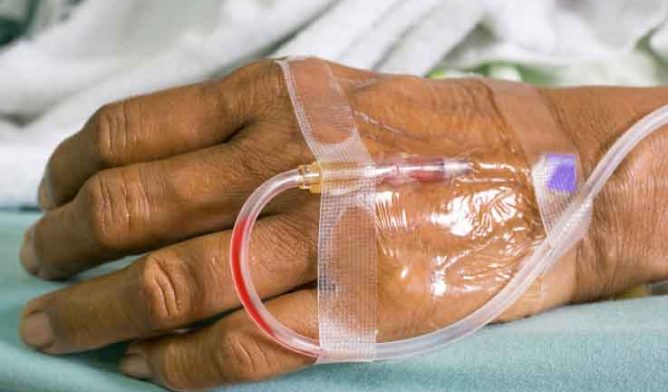 A recent study has reinforced — for the second time — the growing belief that age should not be a deterrent to aggressive, life-changing surgery for malignant pleural mesothelioma.
You're never too old.
Dr. Annabel Sharkey, cardiothoracic surgeon at the University of Leicester in the United Kingdom, said patients well over the age of 70 can be as successful with extended pleurectomy/decortication (P/D) surgery as those who are considerably younger.
"We should not be using age to decide who will benefit from surgery," Sharkey told Asbestos.com. "In the past, people sometimes thought they were just too old for it. That's not the case anymore."
Sharkey delivered her message last month at the European Lung Cancer Conference in Geneva, Switzerland. It was based on a review of 282 mesothelioma patients who underwent P/D surgery at Glenfield Hospital from 1999 to 2015.
She said other factors, such as the tolerance level of adjuvant chemotherapy or disease metastasis, had a much bigger impact than age on survival times.
Study Involved a Rigorous Preoperative Evaluation
The P/D surgery removes the pleural membrane around the lung, the lining around the heart, parts of the diaphragm and any visible tumor growth in the thoracic cavity. In most cases, it has replaced the more aggressive extrapleural pneumonectomy (EPP), which removes an entire lung.
Sharkey's procedure called for a surgery selection process that includes a more rigorous preoperative evaluation, but one that also is more age inclusive.
"We've tried to push the boundaries of who can be helped by surgery," she said. "But the selection has to be strict enough that it won't put someone through an operation without a survival benefit."
Seventy-nine patients in the study — about 28 percent of the entire group — were age 70 or over at the time of surgery. The multivariate analysis found only a slight difference between that age group and those younger than 70 in multiple categories.
Average length of hospital stay: 14 days for older, 12 days for younger.
Mortality rate (90 days): 10.1 percent for older, 7.9 percent for younger.
Overall survival average: 10.5 months for older, 13 months for younger.
Post-Operative Chemotherapy Is Key
By other measures, younger patients fared significantly better than older ones:
Survival time with non-epithelioid tumors: 3.8 months for older but 6.6 months for younger.
Intensive care admission (post-surgery): 16.8 percent for older but only 5.4 percent for younger.
Adjuvant chemotherapy tolerance: 29.6 percent of older and 45.7 percent for younger.
Sharkey believes overall fitness should be the more heavily weighted, determining factor for surgery selection. The lack of adjuvant chemotherapy and the presence of preoperative anemia were the most significant prognostic factors for the elderly patients.
"Patients have to be fit enough, not just to withstand the operation, but the follow-up therapy as well," she said. "Surgeons, when selecting their patients, also have to keep the oncologist's treatment in mind."
She also pointed out that, although the older patients having surgery might not live as long as the younger ones, their quality of life often improves with the P/D surgery.
"The main thing is, don't discount the idea of surgery just because you are older," she said. "People generally are more fit today than they once were, and that allows more people to benefit from surgery."
Earlier Findings Similar
The findings from the U.K. were presented less than a year after well-known thoracic surgeon Dr. Wickii Vigneswaran in Chicago first dispelled the lingering myth that many mesothelioma patients are too old to benefit from surgery.
His findings were detailed in the Annals of Thoracic Surgery.
"The risks are not different than with a younger person," Vigneswaran told Asbestos.com in 2015. "Older patients do just as well as younger ones. You should not use age as a cutoff."
His study did not address Sharkey's contention that an inability to tolerate post-surgery chemotherapy was a major reason why older patients sometimes did not fare as well as the younger ones.
Connect with a Mesothelioma Doctor
Find a Top Specialist Near You