Research & Clinical Trials
Peritoneal Mesothelioma: No End in Sight
Fact Checked
Our fact-checking process begins with a thorough review of all sources to ensure they are high quality. Then we cross-check the facts with original medical or scientific reports published by those sources, or we validate the facts with reputable news organizations, medical and scientific experts and other health experts. Each page includes all sources for full transparency.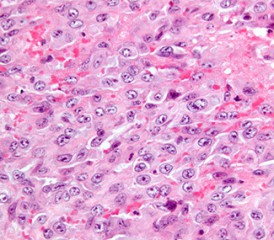 Marty Kanarek has spent the last 40 years as an environmental epidemiologist trying to make the world a safer place to live.
Asbestos — and its sordid history — has made that task considerably harder.
"[Asbestos] is still the most frightening thing in environmental epidemiology," Kanarek, professor of population health sciences and environmental studies at the University of Wisconsin School of Medicine and Public Health, told Asbestos.com. "It's an unbelievable scourge, the No. 1 occupational killer in the world."
Kanarek, who worked previously at the U.S. Environmental Protection Agency (EPA), recently co-authored a review article in the journal Epidemiology: Open Access detailing the past and future relationship between asbestos exposure and peritoneal mesothelioma.
He wrote a similar review five years earlier on pleural mesothelioma, the most common form of the cancer.
"There seemed to be a lot of confusion, a lot of mistruths that were floating around out there regarding asbestos and peritoneal mesothelioma," Kanarek said. "We wanted to help clarify things."
Kanarek and co-author Madalyn Mandich reviewed nearly 100 previous studies on asbestos and mesothelioma, many involving exposure, diagnostics, case series, case controls and registry studies.
The goal was to use epidemiology to better clarify the relationship between asbestos and peritoneal mesothelioma, and to help guide improved prevention measures.
Definitive Conclusions
Among the conclusions from the review:
All types of asbestos — including amphibole and chrysotile — can cause peritoneal mesothelioma.
Men and women have the same vulnerability to asbestos exposure, from either occupational or second-hand exposures.
There is no safe level of asbestos exposure that can prevent peritoneal mesothelioma.
Doctors have dramatically underreported peritoneal mesothelioma because misdiagnosis is common.
"There were no real surprises [in the findings], but people have started to believe some of the misconceptions, and even some of the so-called experts were confused," Kanarek said. "But study after study has backed up these findings."
An estimated 3,000 people annually are diagnosed with mesothelioma in the U.S., but only about 20 percent of those cases are peritoneal. Peritoneal mesothelioma forms in the thin membrane surrounding the abdominal organs. Pleural mesothelioma involves the lining around the lungs.
In both types, microscopic asbestos fibers that are inhaled or ingested become lodged in the body's soft lining, causing inflammation and eventually scarring. The body's reaction to the trapped asbestos can lead to mesothelioma or a number of other serious health issues.
"This epidemic of mesothelioma is going to go on and on, unfortunately," he said. "After all is said and done, by 2075, the estimates are that 10 million people in the world will have died because of asbestos."
Mesothelioma Rate Remains Steady
Although use of asbestos has dropped dramatically within the U.S., the incidence of mesothelioma has remained steady in recent years. Asbestos use remains legal in the U.S., while more than 50 countries ban it totally.
Several countries still mine it. Many developing nations still use it extensively, and without taking proper precautions to guard against exposure.
In the U.S., where asbestos is strictly regulated and used sparingly by comparison, thousands of tons of asbestos remain in commercial and residential structures, machinery and in various other products.
Most exposures today come from the renovation, remodeling and demolition of older structures. In the past, mining, shipbuilding, new construction and product manufacturing were primary sources of exposure.
The 20-50 year latency period between asbestos exposure and the formation of mesothelioma means those exposed in the 1970s — at the height of asbestos use in the U.S. — are just now being diagnosed.
Asbestos was once praised for its versatility, affordability and heat resistance, and it was used to fireproof most anything.
Peritoneal Mesothelioma Cases Underreported
Although fewer than 1,000 cases of peritoneal mesothelioma are reported annually in the U.S., Kanarek believes in reality that number should be considerably higher.
Peritoneal mesothelioma is often difficult to differentiate from abdominal cancers such as ovarian and colon cancer. Many pathologists rarely see peritoneal cases. And until 1999, there was no way to officially code them on a death certificate.
"It has been so underreported. That's a fact," Kanarek said. "That's one of the first things that an experienced pathologist will tell you."
Registry studies, according to Kanarek's review, predict peritoneal mesothelioma will remain substantial in the U.S. for at least another 35 years because of past and current exposures.
It will be considerably worse in developing countries that continue to use asbestos extensively without adequately protecting those who handle it and come in contact with it.
"You have to live with the legacy of the past, and the legacy here is all the asbestos still in place," he said. "Mesothelioma is a nightmare disease and especially a nightmare when you consider the millions of tons of asbestos still being used around the world. Unfortunately, this epidemic is not going to end anytime soon."
Connect with a Mesothelioma Doctor
Find a Top Specialist Near You