Asbestos Exposure & Bans
US Steel Fined $170K for Multiple Asbestos Violations
Fact Checked
Our fact-checking process begins with a thorough review of all sources to ensure they are high quality. Then we cross-check the facts with original medical or scientific reports published by those sources, or we validate the facts with reputable news organizations, medical and scientific experts and other health experts. Each page includes all sources for full transparency.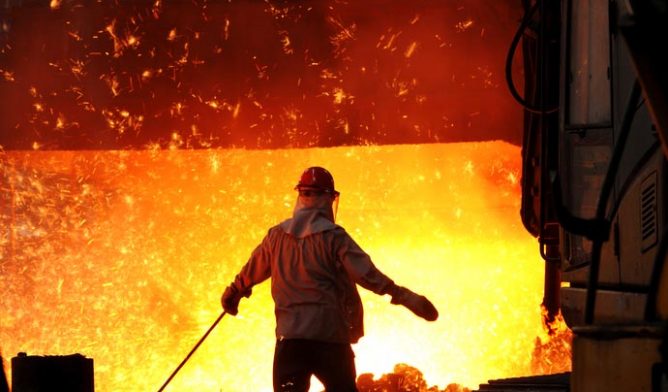 Despite the well-known dangers of deadly asbestos, its removal from most job sites and legal actions against companies using the substance, many U.S. workers still face the perils of exposure when they enter their workplace each day.
Scott Allen, regional director for public affairs at the U.S. Department of Labor, told Asbestos.com the Occupational Safety and Health Administration (OSHA) issues hundreds of citations annually to companies that violate asbestos regulations.
Citations range from improper handling and disposal of asbestos-containing products to employees not trained to handle the substance.
The most recent offender: U.S. Steel Corp. OSHA slammed the Pittsburgh-based steel giant with a $170,000 citation.
"Twice in about a month, United States Steel Corp. gave seven employees tasks that exposed them to asbestos, a widely recognized hazard associated with serious and fatal health risks including lung cancer," according to an OSHA press release. "This is the second time since 2011 that OSHA has cited U.S. Steel Corp. for exposing employees to asbestos hazards."
Besides lung cancer, asbestos causes mesothelioma.
Recent Asbestos Problems at US Steel
OSHA records show officials launched an inspection March 16 of Pittsburgh's Clairton Coke Works — the nation's largest producer of coke, a fuel made from coal.
Earlier in March, two coke workers burned and removed a deteriorated section of pipe that later tested positive for asbestos, according to OSHA. Inspectors also found five workers in February removed and replaced asbestos-containing packing material.
Inspectors identified a total of 10 violations classified as "serious" or "repeat."
Serious Violations
Compressed air used to remove asbestos or materials containing asbestos without an enclosed ventilation system to capture asbestos dust.
Proper isolation methods were not used when drilling, sanding and cutting asbestos-containing materials.
Employer didn't ensure that workers exposed to excessive levels of asbestos participated in asbestos training program.
Workers improperly disposed asbestos waste, debris, containers, contaminated clothing and other materials.
Repeat Violations
Asbestos work was not conducted inside a regulated area and areas showing excessive exposure limits were not properly contained with required barriers
Worker areas were not monitored for airborne concentrations of asbestos and employer didn't ensure a "competent person" conducted asbestos exposure assessment before project started.
Regardless of exposure levels, employer failed to use vacuum cleaners equipped with HEPA filters and wet methods to control airborne asbestos from spreading.
Leak-tight containers were not used to promptly dispose of asbestos-contaminated waste or debris.
Employer failed to tell workers of asbestos in their work area.
Employer did not designate a qualified person with credentials to identify and correct asbestos hazards.
US Steel Fined in 2011 for More Asbestos Violations
In 2011, OSHA slapped U.S. Steel with a $35,000 fine for seven similar infractions.
"Once again, we have found U.S. Steel Corp. failed to protect its employees from the serious risks of asbestos exposure," said Christopher Robinson, director of OSHA's Pittsburgh area office. "Breathing airborne asbestos fibers can cause lung damage that often progresses to disability and possible death."
Members of the United Steelworkers Union had complained to OSHA about U.S. Steel on behalf of the steel mill workers prior to the federal agency launching its investigation.
Michael Wright, director of health, safety, and environment for the union, said local union officials reported their concerns, but were met with objections.
"They need to stop telling us, 'Don't worry it's not asbestos,' when it really is," Wright said.
U.S. Steel spokeswoman Sarah Casella said "the citations are as a result of an inspection that took place earlier this year. We fully cooperated with the OSHA investigation and are in the process of reviewing the citations."
OSHA Sanctions Other Companies for Mishandling Asbestos
Federal officials in March also fined five construction companies in San Antonio for willfully exposing their workers to asbestos.
OSHA levied a combined fine of $185,150 against the five companies, but One Eighty Construction Inc. faced the largest fine of $76, 230.
All five construction companies worked in unison on a project to renovate a San Antonio apartment building.
After an inspection, OSHA officials said One Eighty Construction and Roscoe Properties committed one willful violation each for failing to notify employees of the presence, location and quantity of asbestos.
Jason Berkowitz, a local developer, owns both companies and paid fines upwards of $100,000 last year for the same violations his company is accused of this year.
"Exposure to asbestos can have devastating outcomes, including lung disease and cancer," said Alejandro Porter, OSHA area director in the San Antonio office. "It's imperative that employers take action to keep workers from harm by informing and protecting them when asbestos hazards exist in the workplace."
Post Office Zapped with $50,000 Fine
OSHA fined the U.S. Postal Service $49,720 in August for asbestos violations involving contaminated floor tiles at its West Baden Springs, Indiana, post office.
The inspection revealed USPS failed to:
Provide awareness training for employees who worked around broken mastic and tile that contained asbestos.
Promptly clean spills and releases of presumed asbestos containing material.
Ensure the use of dry sweeping to clean asbestos containing materials.
Label areas with materials identified as containing asbestos.
"Employers in workplaces with materials known to contain asbestos must train workers to take precautions when a spill or scratched tile creates the potential for a release of asbestos fibers," said Vanessa Martin, OSHA's Indianapolis area director.
History of Asbestos Dangers in US Factories, Plants
As early as the 1930s, medical evidence began to mount that asbestos exposure led to deadly cancers.
Yet, most manufacturers turned a blind eye because of the lucrative economic opportunities the materials provided.
By the late 1960s and early 1970s, public outcry became too intense to silence. Companies faced an increasing number of lawsuits as exposure victims became sick with deadly mesothelioma, a cancer that can take 10-40 years to manifest after initial contact with the fibers.
The U.S. government in the '70s ultimately issued guidelines to regulate the dangerous substance followed by additional federal, state and local laws throughout the '80s.
Efforts to ban asbestos completely in the U.S. are uneven. But some lawmakers have proposed bills to further regulate asbestos.
OSHA-imposed fines will continue to remind manufacturers that failure to comply with regulations will not be tolerated.
Free Mesothelioma Resources
Get Access to Free Resources for Patients & Loved Ones