Research & Clinical Trials
Researchers Treat Mesothelioma with Precision Medicine
Fact Checked
Our fact-checking process begins with a thorough review of all sources to ensure they are high quality. Then we cross-check the facts with original medical or scientific reports published by those sources, or we validate the facts with reputable news organizations, medical and scientific experts and other health experts. Each page includes all sources for full transparency.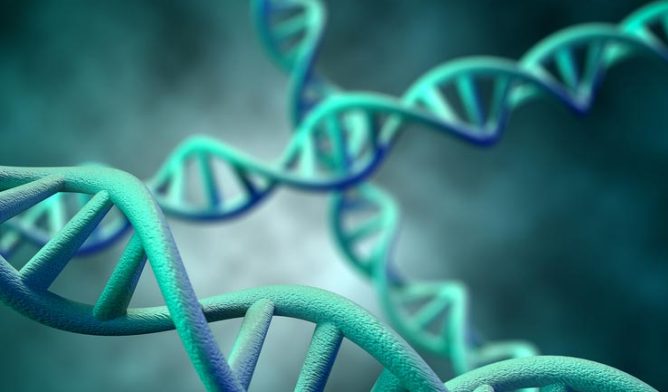 Targeted therapy aimed at specific genetic mutations can lead to significant improvement in progression-free survival for many cancer patients, including those with mesothelioma, a recent study shows.
The research team at Intermountain Precision Genomics in St. George, Utah, found that matching tumor-related genetic mutations to drugs specific to the corresponding abnormality slows or stops many late-stage cancers.
Researchers call it precision medicine. It's a medical modal that customizes a patient's health care tailored to their genetic makeup.
"By no means do I think it's a cure, but if we can turn cancer into a chronic disease like diabetes, we've come a long way," Dr. Derrick Haslem, clinical medical director for oncology services at Intermountain Healthcare, which oversees Precision Genomics. "There is hope out there now. Treatments for cancers are changing rapidly."
Scientists used 72 cases between 2010 and 2015 of patients with diverse, metastatic cancers. Patients who received the targeted, precision medicine for cancer had progression-free survival of 22.9 weeks, compared to 12 weeks for those receiving standard chemotherapy.
The Journal of Oncology Practice published the study last month.
Precision Medicine for Late-Stage Cancers
Researchers only included patients with advanced, late-stage cancers such as those of the pancreas, colon, bladder, lung and stomach. Nearly 80 percent of the patients treated at Intermountain Precision Genomics received targeted therapies.
"In the mesothelioma world, cancer typically is caught in the late stage, unfortunately," Haslem told Asbestos.com. "And other than standard chemotherapy, there are not a lot of options. Genomics and precision medicine can offer hope for these patients."
Genomics only recently has come to prominence in the fight against cancer, particularly in benefiting patient with rare cancers such as mesothelioma.
The U.S. Food and Drug Administration in 2013 approved the use of next-generation DNA sequencing in clinical practice. That same year, the U.S. Supreme Court ruled human genes were nonpatentable, clearing the way for new technologies that significantly decreased the cost and increased the speed of genetic sequencing.
Earlier this year, a Brigham and Women's Cancer Center study in Boston identified 10 genetic alterations in mesothelioma tumors that were previously unknown, opening a path for novel therapies.
"Mesothelioma is an interesting disease," Haslem said. "Although it's not common, it does have a decent amount of mutations that are actionable mutations, meaning there are drugs out there that can target those specific mutations."
Although standard-of-care therapy for mesothelioma still focuses on surgery, chemotherapy and radiation, oncologists everywhere are increasingly accepting precision medicine for cancer that targets DNA mutations as a treatment option.
"At this point, we would still advocate doing first-line treatments that have been around a lot longer, but that said, I can see a day in the not so distant future where we're not going to be using chemotherapy that much anymore," Haslem said. "The one-size-fits-all, shotgun approach to cancer care is changing."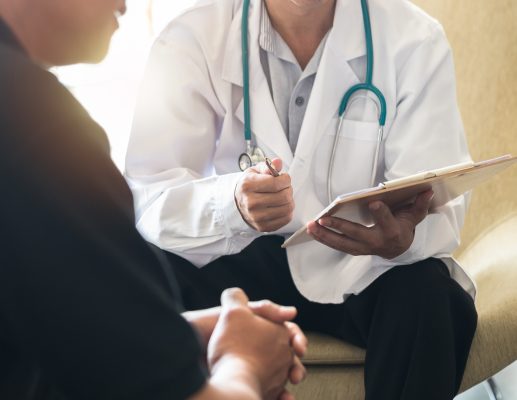 Find a Top Mesothelioma Doctor
We've helped thousands of people affected by mesothelioma find the best treatments.
Cost of Precision Medicine for Cancer
The recent study also explored the question of cost, once a significant factor discouraging precision medicine for cancer.
Researchers found the actual overall cost was equal or less than standard-of-care treatment. Targeted therapies showed fewer side effects than chemotherapy, fewer unexpected trips to the emergency room and fewer hospital stays.
The increase in genomic testing labs has pushed the price from cost-prohibitive to within reach of many consumers. Less expensive, more efficient tests are available today.
Local oncologists can access the Intermountain Precision Genomics lab — one of the most respected in the country — through a conversation and laboratory portal. A tumor biopsy can start the genomic sequencing.
"The beauty of this is the patient doesn't have to come see us," Haslem said. "We sequence the tumor and present the findings to our molecular tumor board, which consists of experts at different institutions. The board then makes specific recommendations regarding what treatments might benefit the patient. It's available to patients wherever they live."
Clinical Trial Tests Genetic Mutations
The National Cancer Institute (NCI) opened a clinical trial recently that matches tumor-related genetic mutations, regardless of cancer type, with more than 20 different drugs. The name of the trial is NCI-MATCH (Molecular Analysis for Therapy Choice).
Some of the gene mutations are the same in different cancers, allowing patients to benefit from existing drugs not previously used for mesothelioma.
"We have the capability now of getting the tumor DNA, not the patient's DNA, and identifying specific mutations within that tumor that cause the cancer to grow," Haslem said. "And these drugs target these specific mutations. They can shut down the replication of these cancer cells."
Connect with a Mesothelioma Doctor
Find a Top Specialist Near You