Treatment & Doctors
Definitive Radiation Therapy Extends Mesothelioma Survival
Fact Checked
Our fact-checking process begins with a thorough review of all sources to ensure they are high quality. Then we cross-check the facts with original medical or scientific reports published by those sources, or we validate the facts with reputable news organizations, medical and scientific experts and other health experts. Each page includes all sources for full transparency.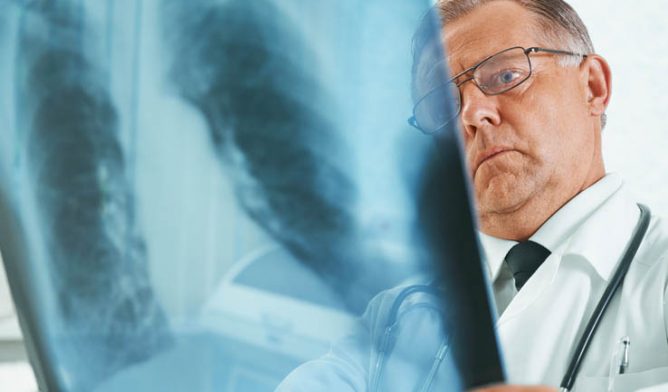 Patients with pleural mesothelioma are missing a chance to increase survival time because they are underutilizing definitive radiation, according to a recent study by the Icahn School of Medicine at Mount Sinai in New York City.
A team of doctors found that overall survival at the two- and five-year marks almost doubled for the small number of patients who received radiation therapy, regardless of what other treatments were used.
The research team recommended that doctors increase their use of definitive radiation therapy — radiotherapy as the primary treatment with a curative intent — for pleural mesothelioma.
"Let's consider it more often than we have in the past," Mount Sinai epidemiologist Dr. Emanuela Taioli told Asbestos.com. "Generally, patients are being directed to other therapies. But what we have seen is that radiation therapy has been effective."
Researchers culled data from the National Cancer Database on 14,019 patients with nonmetastatic pleural mesothelioma who met the inclusion criteria from 2004 to 2013. Patients with clinical or pathological evidence of metastatic disease were excluded from the study.
Survival Rates Increase with Definitive Radiation
Patients who received definitive radiation therapy had two- and five-year overall survival rates of 33.9 and 12.6 percent, respectively, compared to 19.5 and 5.3 percent for those who did not receive the treatment.
The median age at diagnosis was 74. Twenty percent of the patients in the study underwent surgical resection, 48.4 percent received chemotherapy, but only 3.6 percent received definitive radiation therapy.
Patients who underwent surgical resection and definitive radiation therapy had even better survival rates than those who had trimodal therapy, which combines surgery, radiation therapy and chemotherapy.
"If you're not a candidate for surgery, radiotherapy can do almost as well as surgery. That's the first message," Taioli said. "And the combination of the two is even better, like 40 percent better, and that's significant."
In addition to Taioli, the Mount Sinai research team included thoracic surgeon Dr. Raja Flores and Dr. Kenneth Rosenzweig, chairman of the school's department of radiation oncology. Raja and Rosenzweig are internationally known for their work with mesothelioma.
Rosenzweig is a pioneer in recent radiation therapy advancements for cancer treatment. The therapy has become considerably more precise, allowing higher doses without harming healthy tissue surrounding tumors.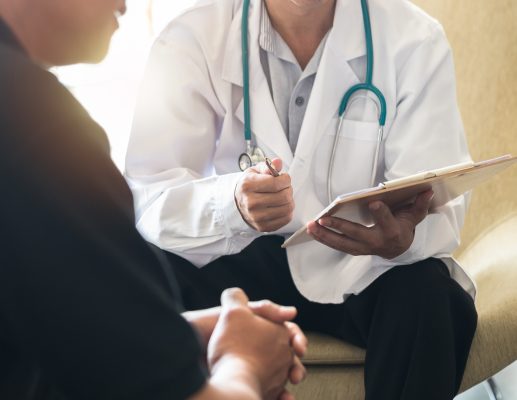 Find a Top Mesothelioma Doctor
We've helped thousands of people affected by mesothelioma find the best treatments.
Radiation Therapy Is Much Improved
The Mount Sinai Hospital has one of the few mesothelioma programs in the country using the novel intensity modulated pleural radiation therapy (IMPRINT), which has proven especially effective.
"There has been a much better approach to radiotherapy in recent years," Taioli said. "It's very targeted and much more precise today. Before there were issues, [such as] damaging vital tissue and not catching the tissue you're supposed to kill, but the procedure is so much better today."
Taioli also believes, based upon her earlier studies, that radiotherapy may be more advantageous than major surgery in some cases — particularly with older patients.
"We don't have quality of life measured in this study, but in lung cancer studies, the smaller the surgery, the more limited intervention, the better the quality of life," she said. "So if we can see that radiotherapy does just as well [as surgery], it's something to consider."
Study May Change Perception of Radiotherapy
The low percentage of patients receiving definitive radiation therapy (3.1 percent to 4.6 percent) was consistent throughout the study period.
Taioli participated in an earlier study that used the Surveillance, Epidemiology and End Results (SEER) database. That study found 13 percent of the pleural mesothelioma patients received radiotherapy, but there was no distinction between palliative and definitive.
This latest study also identified multiple predictors of which patients received definitive radiation therapy. Patients older than 70 and those with Medicare, Medicaid or other government insurance were less likely to receive radiotherapy and were associated with decreased survival time.
"People are reluctant to try new things, and that's perfectly understandable, from both a patient and physician perspective," she said. "But when you look at a large data set like this, you can come up with lessons learned. You may see more patients being candidates for radiotherapy."
Medically Reviewed by Top Mesothelioma Doctors
Free Mesothelioma Guide