Treatment & Doctors
Mesothelioma Researcher Questions Benefits of EPP Surgery
Fact Checked
Our fact-checking process begins with a thorough review of all sources to ensure they are high quality. Then we cross-check the facts with original medical or scientific reports published by those sources, or we validate the facts with reputable news organizations, medical and scientific experts and other health experts. Each page includes all sources for full transparency.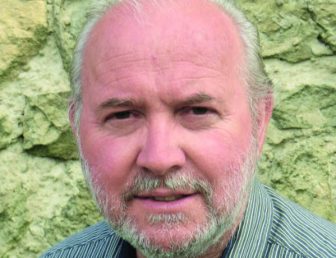 Former thoracic surgeon Dr. Tom Treasure at University College London was never a believer in the aggressive extrapleural pneumonectomy (EPP) surgery still performed today for patients with malignant pleural mesothelioma.
As a researcher now, he dismisses the potential benefit with even more conviction.
"Doing the EPP can't be justified anymore," Treasure told Asbestos.com. "One more [of these surgeries] is one too many. I feel more confident about that now than ever before. We really have to spare people from the treatments that don't help."
In recent years, the mesothelioma community has debated the controversial EPP, which involves removing an entire lung, the pleural lining and major parts of the diaphragm in a curative attempt to remove as much cancer as possible.
Only Mesothelioma Specialty Centers Offer EPP
Proponents of the EPP, which include most mesothelioma cancer centers, believe it offers the best chance at long-term survival, providing macroscopic complete resection of the tumor.
But a growing number of detractors, such as Treasure, believe the lung sparing, but more detailed pleurectomy/decortication (P/D) surgery serves patients better without undergoing such a significant operation.
The P/D removes only the lining surrounding the lung and all visible tumor cells throughout the thoracic cavity, but it leaves the lung intact.
Treasure wrote an editorial recently in The Journal of Thoracic and Cardiovascular Surgery detailing his belief that the EPP does a patient more harm than good.
"Comparative studies have shown that patients who undergo less morbid, lung-sparing operations…have no worse survival that do those who undergo the more radical EPP," Treasure wrote. "EPP has been shown to have an adverse effect on quality of life from which the patients do not live long enough to recover."
Turkish Study on the Benefits of EPP and P/D
His editorial accompanied a study from the division of medical oncology at Istanbul's Marmara University that compared the two types of surgery in 130 patients between 2003 and 2014.
Marmara University changed its preferred surgery for pleural mesothelioma patients from EPP to P/D in 2011.
Of the 71 patients who underwent the EPP, 32 percent survived for at least two years. The median overall survival was 15.6 months. Meanwhile, of the 59 patients who had the P/D surgery, 33 percent lived for at least two years. The median overall survival was 19.6 months.
In both groups, epithelioid histology, no lymph node metastasis and trimodal treatment resulted in longer survival times.
"There is just no evidence there that patients live longer [with the EPP] than they would have if other forms of treatment were done," Treasure said. "There is no hint that a surgery of that magnitude is doing any good."
Like many others, Treasure believes the risks of doing the EPP (with higher mortality rates) and permanently limiting physical activity are not worth the rewards. The disease can be better managed in less aggressive ways to preserve a higher quality of life, according to Treasure.
EPP Success Stories for Mesothelioma Patients
He also points to a much-discussed Mesothelioma and Radical Surgery (MARS) trial completed in 2011, which included 112 patients from a dozen different hospitals in the U.K.
The MARS trial was the first major study that concluded the EPP diminished quality of life without offering any significant benefits. It also prompted several specialty cancer centers across Europe and the U.S. to abandon the risky surgery.
However, the EPP isn't without its success stories, including some documented by Asbestos.com.
Mesothelioma patients Pete K. and Tim C. have survived and thrived for more than 10 years after undergoing EPP surgeries performed by thoracic surgeon Dr. David Sugarbaker at the Brigham and Women's Hospital in Boston.
Both survivors' names were withheld to ensure privacy.
Sugarbaker, now director of the Lung Institute at Baylor College of Medicine, pioneered the EPP surgery almost 20 years ago, and maintains it benefits a subset of mesothelioma patients.
Treasure and others contend that patients who survive a lengthy time after EPP surgery may have lived that long without the surgery, citing the lack of a control-group trial to prove its effectiveness.
MARS 2 Mesothelioma Trial Underway
Treasure is now on the steering committee for the ongoing MARS 2 clinical trial, which will measure the effectiveness of the P/D surgery against a lesser intervention designed only to relieve chest pains and shortness of breath.
The intervention would include chemotherapy, fluid removal and a pleurodesis, which is a surgical procedure to eliminate the pleural space where fluid accumulates.
Researchers said they've enrolled about 60 of the 200 patients needed for the MARS 2 trial.
"A clear answer is what we are looking for with this trial, to determine if there is a substantial gain from doing a major surgery," he said. "I'd be delighted to have an answer, but at this time, mesothelioma has just not lent itself to surgery or chemotherapy."
Treasure believes the real solution for mesothelioma, still an incurable cancer, will come eventually from an untapped source.
"You can't predict what's going to happen. Could it be an immunotherapy or a fixing of the genes? It's probably going to be something we haven't even thought of yet," Treasure said. "Alongside every fantastic discovery in medical history, there are dozens of things that were tried and didn't work. But the answer is out there somewhere."
Medically Reviewed by Top Mesothelioma Doctors
Free Mesothelioma Guide