Research & Clinical Trials
Nutritional Index Helps Predict Mesothelioma Prognosis
Fact Checked
Our fact-checking process begins with a thorough review of all sources to ensure they are high quality. Then we cross-check the facts with original medical or scientific reports published by those sources, or we validate the facts with reputable news organizations, medical and scientific experts and other health experts. Each page includes all sources for full transparency.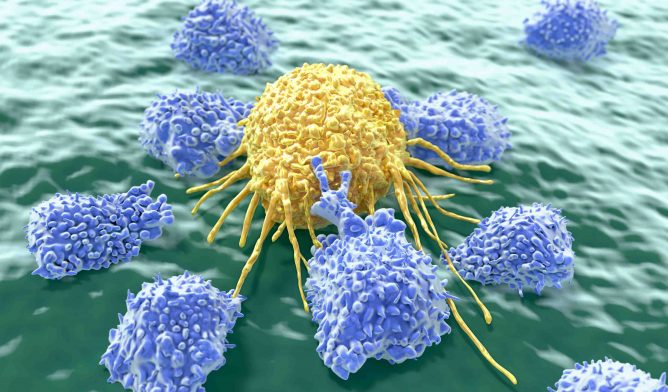 A recent study further expands on the important role nutrition plays in how well mesothelioma patients will respond to treatments.
Researchers in Japan evaluated the Controlling Nutritional Status (CONUT) score — an index developed as a screening tool for early detection of poor nutritional status — as a predictive marker for mesothelioma prognosis.
CONUT has been used to predict the prognosis of other cancers, but never for malignant pleural mesothelioma (MPM), a rare and aggressive cancer caused by exposure to asbestos.
"The CONUT score was an independent predictor of a poor prognosis in the patients with MPM," lead researcher Shinkichi Takamori wrote in the study. "This score provides useful information for selecting patients who will benefit from the treatment."
How Does the CONUT Score Predict Prognosis?
The CONUT score is calculated from the serum albumin concentration, total peripheral lymphocyte count and total cholesterol concentration.
Researchers in Spain first introduced the screening tool in 2005 after a growing number of hospitals miscalculated undernutrition among patients.
Today, the index is regarded for its simplicity and cost effectiveness. It's also a promising predictive marker for a variety of cancers. A 2015 study showed the CONUT score is a strong predictor of survival among colon cancer patients.
Last year, researchers at the Osaka City University Graduate School of Medicine in Japan discovered it was a superior independent predictor for overall survival of esophageal cancer compared to three leading inflammation-based markers.
Takahiro Toyokawa, lead researcher of the 2016 study, noted the three criteria in which the CONUT score is calculated shows why it is successful in predicting cancer prognoses:
Serum albumin concentration is known as a reliable indicator of nutritional status and systemic inflammation.
Peripheral lymphocytes play an important role in the body's immune response to tumors.
Total cholesterol concentration is a known indicator of a patient's caloric reserves.
"Thus, a higher CONUT score could reflect not only malnutrition but also systemic inflammation and an impaired immune response," Toyokawa wrote.
CONUT Score and Mesothelioma
In the recent study evaluating the clinical significance of the CONUT score in patients with pleural mesothelioma, Takamori addressed the significance malnutrition has on patients.
Mesothelioma is a debilitating disease that mostly affects men 60 years of age and older. Because the cancer is rare and has an unusually long latency period, it often is diagnosed in stage 3 or 4 — the final two stages of the cancer when treatments are limited because of the amount of tumor growth.
Oncologists have long stressed the importance of nutrition for cancer patients. Keeping a quality diet can weigh heavily on how a person responds to surgery and other aggressive treatments.
Lymphocytes play a crucial role in the cell-mediated immune system, attacking cancer cells via a cytotoxic immune response. They are a critical part of the body's natural resistance to stop or slow metastasis, or the spread of cancer from its original point of development to other parts of the body.
"In other words, a low lymphocyte count will probably lead to tumor progression," Takamori wrote. "Thus, the CONUT would be an immune-nutritional index and may be useful for predicting the prognosis of patients with MPM."
The study also notes that the CONUT score may be more accurate than the prognostic nutritional index (PNI), a screening tool calculated similarly to the CONUT score, but it only includes the albumin level and lymphocyte count.
According to receiver operating characteristic curves used in the study, cholesterol level better predicted overall survival for MPM than the lymphocyte count, suggesting the CONUT score is a more precise prognostic tool.
Irregularities with Mesothelioma Stages and Genetics
Takamori also addressed other independent prognostic factors for overall survival and disease- or progression-free survival, including staging and biological markers.
While clinical stage was a prognostic factor for participants in the study who underwent surgery, it was not a factor for those who received chemotherapy alone.
"In previous studies, the relationship between the prognosis and the clinical stage was controversial," Takamori wrote. "The reason for these conflicting results may lie in the difficulties involved in accurately determining the clinical staging."
There are four accepted stages of mesothelioma, determined by three separate staging systems — Brigham, TNM or Butchart. Small variances between these systems along with the discretion of the oncologist may lead to these inaccuracies when diagnosing patients.
Previous studies revealed genetic factors play a role in mesothelioma development. People with high expressions of PD-L1 or BAP1 proteins are associated with a poor prognosis.
However, Takamori notes it is difficult to utilize these biomarkers as a prognostic tool since the samples for the examination must be acquired before treatment.
"On the other hand, the CONUT score can be calculated before treatment based on the results of a blood analysis alone, without the need for additional samples," Takamori wrote. "It can be safely said that the CONUT score is a clinically appropriate tool for predicting the prognosis of patients with MPM."
Connect with a Mesothelioma Doctor
Find a Top Specialist Near You