Research & Clinical Trials
Genetic Biomarkers Key to Future Mesothelioma Treatment
Fact Checked
Our fact-checking process begins with a thorough review of all sources to ensure they are high quality. Then we cross-check the facts with original medical or scientific reports published by those sources, or we validate the facts with reputable news organizations, medical and scientific experts and other health experts. Each page includes all sources for full transparency.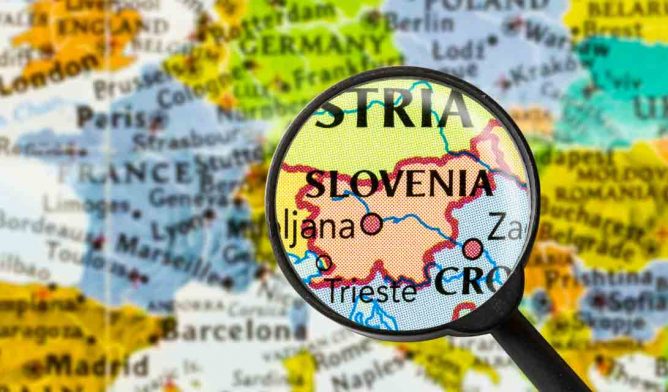 Researchers in Slovenia have developed a unique, treatment-recommendation model for mesothelioma patients based heavily upon individualized, genetic biomarkers.
They believe their model will lead to better patient outcomes and significantly improve the response rate to chemotherapy, which is still less than 40 percent with mesothelioma.
"This is just a start, but it's going to be the way to go in the future, personalizing treatment," Dr. Vita Dolzan, founder of Pharmacogenetics Laboratory at the University of Ljubljana's Institute of Biochemistry, told Asbestos.com. "We're excited about where this could lead in terms of helping these patients."
The study titled "Clinical-pharmacogenetics models for personalized cancer treatment: Application to malignant mesothelioma," which examined more personalized treatment based on an algorithm that includes DNA, was published in April in the journal Scientific Reports.
"We've been studying genetic factors that influence the response to treatment of mesothelioma for the last 12 years," said Dolzan, lead author of the study. "We've gotten great support. Our study is the first of its kind for mesothelioma. Our numbers are small, and it would be great if our results could be replicated in a larger population."
Slovenia, a Central European nation with a population of 2 million, has reported only 35-40 cases of mesothelioma annually. The majority of mesothelioma cases in Slovenia are linked to Anhovo, an asbestos manufacturing village that produced asbestos cement pipes and sheets. The village is also known locally as "Asbestos Valley." Slovenia banned asbestos in 1996.
Tailoring Treatment to Genetic Mutations
Researchers there believe doctors can better tailor their treatments by using an individual's unique genetic makeup, which can help predict the effectiveness — or ineffectiveness — of certain therapies for each patient.
Most major cancer centers in the U.S. already have the ability to provide the necessary genetic testing, but rarely is it used as part of a treatment-recommendation model like this one for mesothelioma.
The Slovenian study used date between 2002 and 2016, and it included 189 patients who were genotyped for drug transporters, drug metabolizing enzymes, and drug targets involved in DNA repair, providing biomarkers for guiding therapeutic choices.
"A lot of genetic work already had been done before, but we wanted to take it a step further and apply this knowledge to help stratify patients, and take it into the clinical practice," she said. "We created a model that incorporated many factors."
The model combines four specific genetic factors with more traditional variables that include mesothelioma histology, patient performance status and CRP (a protein used to measure inflammation) in the blood. Each measurement was given a ranking to create the model.
Designing a Treatment Algorithm
Each of the patients in the study received a chemotherapy combination of either gemcitabine/cisplatin or pemetrexed/cisplatin.
Based on the data collected from each case, the proposed treatment algorithm allowed for the most optimal chemotherapy drug in 85.5 percent of the patients.
The predictive model also found almost 20 percent of the patients would have fared poorly regardless of which chemotherapy drug they were given.
"If you had known that in advance, which could have been possible with this algorithm, then you could have spared those patients the toxicity of chemotherapy," she said. "Maybe they could have been candidates for one of the other therapies being studied."
The hope, eventually, is that a patient's genetic mutation found early in the process could be compared to those in a mesothelioma database, matching it with treatments in the past that were effective with the same mutation.
The personalized treatment approach based on genetic biomarkers already is being used to improve the treatment with other, more common cancers, but it has been slow to arrive for mesothelioma, the rare and aggressive cancer caused by exposure to asbestos.
Dolzan said her research team is close to opening another clinical study to advance the genotype model, but in Slovenia, it may take three years or more to find enough mesothelioma patients to fill it.
"Genotyping to have personalized treatment from the very beginning is especially important with cancers that have such a poor prognosis," she said. "We are hoping that all our work eventually helps these patients against this terrible disease."
Connect with a Mesothelioma Doctor
Find a Top Specialist Near You