Research & Clinical Trials
Methanol from African Plants Kills Mesothelioma Cells
Fact Checked
Our fact-checking process begins with a thorough review of all sources to ensure they are high quality. Then we cross-check the facts with original medical or scientific reports published by those sources, or we validate the facts with reputable news organizations, medical and scientific experts and other health experts. Each page includes all sources for full transparency.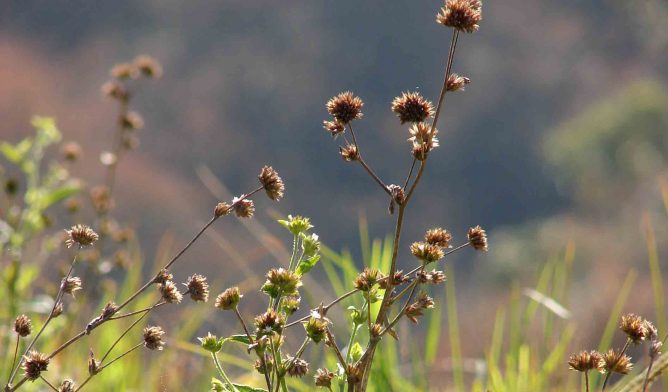 Methanol, or methyl alcohol, is a colorless solvent found in a variety of automotive products including windshield washer fluid, gasoline antifreeze and alternative fuels. It is also used as an industrial solvent for household products such as paint removers and rubbing alcohol.
While the toxicity of methanol to humans is well known, the compound is found naturally in the human body in small amounts. Certain fruits and vegetables contain it, and methanol may be produced as an unintended byproduct of the fermentation process.
Now, researchers at universities in Cameroon and Turkey are using the compound in an unusual way — as a treatment against malignant mesothelioma cell lines.
Dr. Victor Kuete, a biochemist at the University of Dschang in Cameroon, led the research team that tested methanol extracts found in African plants on mesothelioma and four other cancers.
The results, published recently in the journal BMC Complementary and Alternative Medicine, are promising.
"These data highlight the usefulness of these extracts in the fight against solid cancers," Kuete wrote in the study. "This hypothesis is strengthened by the good selectivity index of the tested extract, which is compatible with their possible use in cancer chemotherapy."
Using Naturally Derived Compounds to Fight Cancer
Kuete has spent many years investigating the cytotoxicity, or toxicity to living cells, of compounds and extracts found in African plants.
In December 2016, Kuete discovered that an organic compound called rapanone caused cell death (apoptosis) in mesothelioma cell lines.
"We found that rapanone likely induced apoptosis via loss of mitochondrial membrane potential," Kuete told Asbestos.com.
The latest naturally derived compound with success fighting mesothelioma cells comes from the leaves of Kalanchoe crenata, a perennial succulent shrub native to tropical regions of Africa.
Methanol extracts from Kalanchoe crenata leaves (KCL) were tested against five cancers: Mesothelioma, colon cancer, non-small cell lung cancer, hepatocellular carcinoma (liver cancer) and breast cancer.
KCL was most potent against mesothelioma cell lines, while it didn't have a significant effect against the other cancers tested.
Kuete noted that this is the first report on the anti-cancer activity of KCL. The plant is traditionally used in alternative medicine as a diabetic and anti-inflammatory drug.
Other medicinal plants tested in the study included:
Elephantopus mollis: Also called elephant's foot, this perennial has become an invasive weed in pastures and plantations of high rainfall tropical areas of Africa, Asia and the Pacific. The whole plant was used to extract methanol.
Enantia chlorantha: Methanol was extracted from the bark of this yellowwood found in Liberia, Ivory Coast and Cameroon. It is also known as African whitewood.
Lophira alata: Lophira alata is prominent in Cameroon, the Republic of the Congo and Equatorial Guinea, among others. Although the tree has been used medicinally, the extract from the bark of the plant only showed slight cytotoxicity to one cancer cell line (hepatocellular carcinoma).
Millettia macrophylla: Researchers extracted methanol from the leaves of this species of legume. It was most effective against hepatocellular carcinoma, but also showed significant cytotoxicity against mesothelioma cells.
Phragmanthera capitata: This woody parasitic shrub is common in jungle and savannah areas of Africa. The methanol extract from the leaves of this plant had the lowest cytotoxicity of the six extracts tested.
Overall, the Elephantopus mollis extract was most effective against the five cancer cell lines.
"Elephantopus mollis and Millettia macrophylla are traditionally used in the treatment of cancers," Kuete wrote. "The two plants, [especially]mollis, had cytotoxic effects on the tested carcinoma cells, validating their traditional use in the management of malignancies."
Small-cell lung cancer was the least responsive to elephant's foot and the least responsive cancer overall. Only KCL showed significant cell death against the lung cancer cell lines. The only cancer with better results from KCL was mesothelioma.
What Do These Results Mean for Future Treatments?
Despite the promising results, using organic compounds to treat mesothelioma is a novel therapy at this point, but Kuete hopes his continued work in the area will spark future investigations into using KCL and other plants as a basis for cytotoxic drugs.
For his latest study, Kuete and his team used untreated cells as a control and doxorubicin — a popular chemotherapeutic agent used to treat a number of cancers, including mesothelioma — as a drug control.
Of the five cancers in the study, doxorubicin was most effective against mesothelioma, followed by hepatocellular carcinoma.
All of the doxorubicin results were significantly better than any of the plant extracts, but the findings could give clinical researchers another option to possibly enhance the effectiveness of future cancer drugs.
"This study provides evidences of the cytotoxicity of the tested plant extract and highlights the good activity of Elephantopus mollis and Kalanchoe crenata," Kuete wrote. "They deserve more exploration to develop novel cytotoxic drugs."
Connect with a Mesothelioma Doctor
Find a Top Specialist Near You