Research & Clinical Trials
BAP1 Mesothelioma Mutation Focus of Upcoming Clinical Trial
Fact Checked
Our fact-checking process begins with a thorough review of all sources to ensure they are high quality. Then we cross-check the facts with original medical or scientific reports published by those sources, or we validate the facts with reputable news organizations, medical and scientific experts and other health experts. Each page includes all sources for full transparency.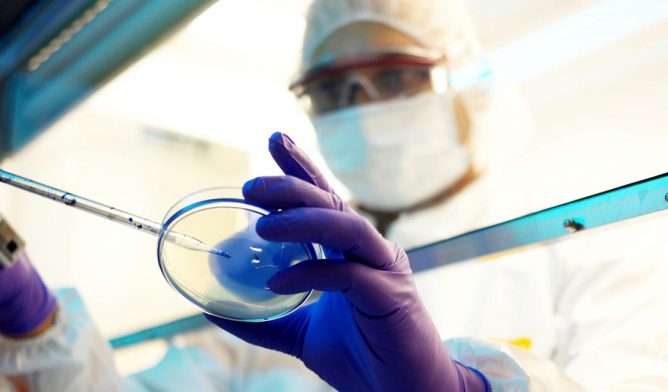 Researchers at the University of Hawaii believe they are close to a fix for the genetic mutation that makes certain people more susceptible to developing mesothelioma cancer and more resistant to chemotherapy.
Dr. Michele Carbone, director of thoracic oncology at the UH Cancer Center, said the BAP1 genetic mutation his research first uncovered in 2011 will be key to future prevention and treatment of mesothelioma.
"I do not like to make promises," Carbone told Asbestos.com. "But our record shows that we've always delivered more than we planned for. We have a pretty good idea how to fix it."
His research team detailed its findings in the latest issue of Nature, which is often regarded as the world's premier scientific journal.
"That [it was published in Nature] should answer your question of just how significant these findings are. It shows the power of collaboration," Carbone said. "We want to prevent and treat cancer in as many people as possible."
BAP1 Mutation Can Be Inherited
The findings explained how and why mesothelioma incidence increases with BAP1 mutation.
The mutation is found in an estimated 70 percent of mesothelioma cases, 90 percent of eye melanomas but only 20 percent of cancers overall.
A person can be born with a mutated BAP1 gene, which is often inherited, or it can develop later as the cells become malignant.
The research paper published in Nature details how the BAP1 gene regulates a channel that moves calcium inside cells. When the gene becomes damaged or mutated, calcium levels drop inside the cells, making them more likely to become malignant when exposed to environmental carcinogens such as asbestos.
The research also details why a person with the mutation becomes more resistant to chemotherapy, which usually happens quickly with mesothelioma.
"You cannot fix something unless you know what is broken," he said. "We discovered the first, and so far, only known biological mechanism that makes some people more susceptible. We discovered why and how BAP1 mutations cause cancer."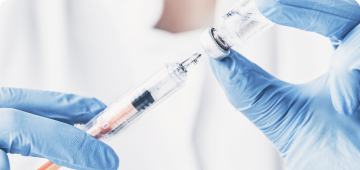 Clinical Trials for Mesothelioma Patients
Get help improving your prognosis by finding a mesothelioma clinical trial today.
Next Step: Mesothelioma Clinical Trial
Mesothelioma is caused almost exclusively by exposure to asbestos. Scientists in the past have struggled to explain why some people develop mesothelioma cancer and asbestos-related disease, while others with the same exposure do not.
Carbone and colleagues uncovered what he calls "the BAP1 cancer syndrome" in 2011. It helped explain why certain families had an unusually high incidence of mesothelioma.
Now he is confident their research is also leading them to the potential fix, hoping to secure funding to start a clinical trial soon and test their theories.
"We found that cancer cells become much more responsive to chemotherapy when BAP1 levels are restored, and calcium channels are fixed and stabilized," he said. "The fixed channels should be able to prevent cancer in people who have inherited the mutation and help treat cancers whose tumor cells have developed mutations."
University of Hawaii Leads the Research
Carbone and his international team of researchers are leaders in gene therapy development, an area that could be the future of mesothelioma treatment.
For more than a decade, the research team has enrolled BAP1 mutation carriers into a mesothelioma screening program, offering to help other family members.
While the BAP1 gene mutation increased the risk of developing mesothelioma, it also led to the detection of the cancer at a younger age, Carbone's earlier research showed. The younger age likely is responsible for longer survival, despite the increased resistance to chemotherapy.
"We have been fortunate to see that our research and discoveries already have led to preventative measures that could save lives," he said. "Now, I want to develop a new therapy to help those who have cancer. Hopefully, this trial will show that by fixing the calcium channel we can save lives."
Connect with a Mesothelioma Doctor
Find a Top Specialist Near You