Promising Drug Reduces Growth of Aggressive Mesothelioma
Scientists in Italy have found a platinum-based drug that successfully lessens growth of the most aggressive type of mesothelioma cancer cells.
Researchers at the University of Salento discovered the experimental drug Ptac2S was more effective in reducing the spread of sarcomatoid malignant pleural mesothelioma cells in mice compared to cisplatin — the most widely used chemotherapy drug for treating mesothelioma.
Sarcomatoid is the least common of the three mesothelioma cell types but is considered more aggressive and harder to treat. A diagnosis with the sarcomatoid cell type is typically associated with a poor prognosis.
In the Italian study, Ptac2S reduced the growth rate of sarcomatoid cells up to 50 percent and decreased tumor mass by 53 percent. Lab mice treated with cisplatin showed just a 12 percent tumor mass reduction.
Previous research showed Ptac2S was 12 times more effective than cisplatin in reducing the growth of epithelioid cells, which account for approximately 50 percent of all diagnosed cases of mesothelioma. Biphasic cells — a combination of epithelioid and sarcomatoid — represents roughly 35 percent of all cases.
"Results confirm that Ptac2S is a promising therapeutic agent for malignant mesothelioma, giving a substantial starting point for its further validation," lead researcher Antonella Muscella wrote in the study.
Need for Increased Efficacy of Chemotherapy
Currently, the standard of care for treating malignant mesothelioma is a combination of surgery, chemotherapy and radiation therapy.
Doctors have long relied on the combination of cisplatin and pemetrexed (Alimta) as the go-to chemotherapy regimen. But survival rates remain low, with approximately 50 percent of mesothelioma patients surviving just one year.
Researchers are continually searching for new chemotherapy drugs and different drug combinations that have better results against mesothelioma.
Chemotherapy drugs usually stop working over time, so finding other options or adding therapeutic agents to current practices is crucial to improving overall survival. The overall response rate to cisplatin is about 50 percent and many patients eventually develop resistance to the drug.
How our DNA reacts to a drug affects potential resistance. Ptac2S does not work with DNA in the same way as cisplatin, making it less likely for cancer cells to build a tolerance to the drug.
"Unlike cisplatin, which has genomic (formation of DNA adducts) and nongenomic activities, Ptac2S reacts poorly with nucleobases and has characteristic reactivity with sulphur ligands, indicating that cell targets could be protein amino acid residues," Muscella wrote. "This can make it inherently less capable of evoking chemo resistance."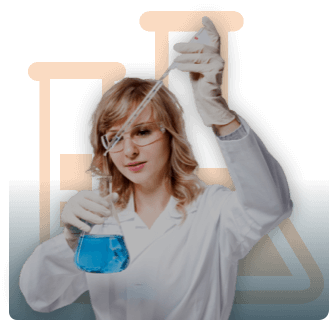 Find Clinical Trials for Mesothelioma Patients
Get free help finding and enrolling in a mesothelioma clinical trial today!
Ptac2S Carries Fewer Side Effects Than Cisplatin
Another advantage Ptac2S has over cisplatin is tolerability.
Cisplatin works by attaching itself to the fastest growing cancer cells to prevent replication. However, sometimes the drug also targets healthy cells, which can lead to serious conditions including kidney damage, nerve damage and severe nausea.
In clinical tests, Ptac2S appears to more therapeutic and less toxic compared to cisplatin.
"Mice displayed a significant decrease of tumour mass for each experimental time considered in the Ptac2S groups compared with both control and cisplatin-treated mice," Muscella wrote. "In addition, during observation time, no health problems were observed and the overall behaviour was similar to that of the control animals."
Ptac2S was also more toxic to cancer cells. The experimental drug increased cell death (apoptosis) and killed malignant pleural mesothelioma cells quicker compared to cisplatin. Muscella's team found Ptac2S induced apoptosis by increasing p53 protein and mRNA levels.
Although there is still much to learn about Ptac2S, Muscella believes this early clinical research is a promising step in the right direction to finding a more effective and tolerable alternative to current mesothelioma chemotherapy treatments.
"We conclude by pointing out that Ptac2S is effective in pleural mesothelioma and that these new acquisitions enhance the knowledge of the anti-tumour activity of this compound," Muscella wrote. "Finally, it appears facilitated the ability to translate this information into clinical practice, in order to improve the response to chemotherapy of resistant tumours."

Connect with a Mesothelioma Doctor
Find a Top Specialist Near You
Get Help Now
1 Cited Article Sources
The sources on all content featured in The Mesothelioma Center at Asbestos.com include medical and scientific studies, peer-reviewed studies and other research documents from reputable organizations.