MD Anderson Retains Top Spot for Cancer Care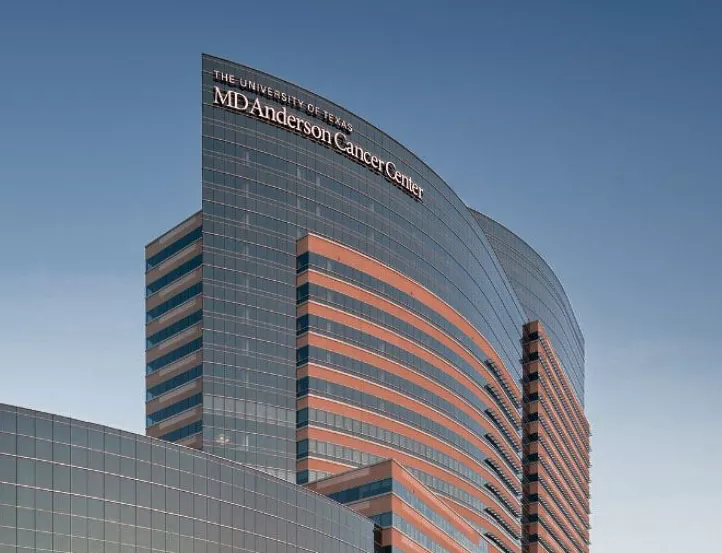 U.S. News & World Report ranked the MD Anderson Cancer Center in Houston the No. 1 cancer care hospital in America for the third consecutive year.
MD Anderson has been a leader in the treatment of pleural mesothelioma, a contributing factor in maintaining its top billing on the rankings.
Memorial Sloan Kettering in New York and Mayo Clinic in Rochester, Minnesota, were No. 2 and No. 3, respectively, in the 2017-18 Best Hospitals for Cancer listing.
U.S. News & World Report — a global authority in hospital care — has published the rankings annually for 28 years, helping patients make tough health care decisions.
"Hospitals vary widely in how much experience they have treating certain conditions," Ben Harder, chief of health analysis at U.S. News, told Asbestos.com. "We find substantial differences in how successful hospitals are in caring for patients, particularly patients with unusually rare or challenging diagnoses."
Ranking Based on Many Factors
Mesothelioma is a rare and aggressive cancer diagnosed in an estimated 3,000 people each year in the U.S. It is caused by exposure to asbestos and has no definitive cure.
Grading of Best Hospitals for Cancer, from 0-100, is based on a variety of categories, including patient safety and quality of nursing, risk-adjusted survival and readmission rates, patient experience, reputation with specialists, advanced technologies and volume of high-risk patients.
The cancer rankings are one of 16 adult specialties that are part of a larger Best Hospital Rankings done by U.S. News & World Report each year.
The Mayo Clinic, Cleveland Clinic and Johns Hopkins Hospital in Baltimore ranked No. 1 through No. 3, respectively, in the Best Hospital overview.
In specialty rankings, Mayo Clinic was first in Gastroenterology & GI Surgery, second in Orthopedics, second in Cardiology & Heart Surgery, and third in Cancer. The Cleveland Clinic was first in Cardiology & Heart Surgery but seventh in Cancer.
Twenty hospitals across the country made the Honor Roll for facilities that delivered exceptional treatment in multiple areas of care. MD Anderson did not make the Honor Roll.
VA Hospitals Not Included
U.S. News & World Report analyzed 4,658 hospitals, which included most U.S.-based community inpatient facilities. It included 895 facilities in the cancer specialty.
The VA and military hospitals declined to provide data necessary to be analyzed. They were not included in any rankings.
Top Ten Cancer Centers with Scores
MD Anderson was the No. 1 Cancer Hospital for the fifth time in the last six years. Its work in pioneering treatment advances for mesothelioma is just one example why. MD Anderson currently has 11 different clinical trials involving mesothelioma.
According to the publication, here are the 10 best U.S. cancer hospitals for 2017-18 ranked in order (starting with number 1) and their overall scores:
Each of the Top 10 have multidisciplinary programs — to varying degrees — that handle tough cases of mesothelioma.
"Patients and healthcare consumers want and need access to impartial, rigorous analysis of hospital quality," Harder said. "While their local hospital may be great at providing certain types of care, it may not be best prepared to handle a challenging diagnosis."
Stanford, UCLA Hospitals Make Top 20
Here are the second 10 best cancer centers in the U.S News & World Report ranked in order (starting with number 11) and their overall scores:
Massachusetts General Hospital, Boston (71.4)
UCLA Medical Center, Los Angeles (71.4)
University of Michigan Hospitals and Health Centers, Ann Arbor (71.4)
USC Norris Cancer Hospital-Keck Medical Center, Los Angeles (70.5)
Northwestern Memorial Hospital, Chicago (69.9)
Mayo Clinic-Phoenix (69.6)
Mayo Clinic-Jacksonville (69.5)
Barnes-Jewis Hospital, St. Louis (69.3)
Thomas Jefferson University Hospitals, Philadelphia (69.1)
1 Cited Article Sources