Top 10 Mesothelioma News Stories of 2017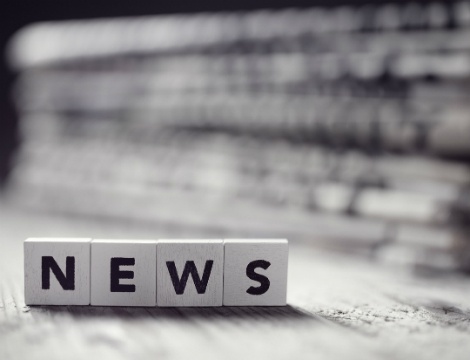 Every year, mesothelioma specialists and researchers make strides to advance the standard of care, improve treatment strategies and develop new diagnostic practices.
Mesothelioma remains a rare cancer, with an estimated 3,000 people diagnosed each year in the U.S., but the fight to find a cure only grows stronger.
And while researchers are busy finding breakthroughs in care, advocates are hard at work campaigning for a ban on asbestos, the main cause of mesothelioma.
This was a memorable year on both fronts.
Immunotherapy continues to be the hot topic among emerging treatments. Drugs such as pembrolizumab (Keytruda) and nivolumab (Opdivo) gained a lot of ground in clinical trials.
On the advocacy side, the U.S. remains one of the few industrialized countries to not have a full ban on asbestos. Anti-asbestos advocates are concerned about the future of legislation under new Environmental Protection Agency (EPA) administrator Scott Pruitt.
Meanwhile, Canada and Brazil are the latest countries to pledge a comprehensive asbestos ban.
Here are the most read and talked about mesothelioma news stories of 2017.
Trump and the FACT Act
In February, a U.S. House of Representatives judiciary committee approved the latest version of the Fairness in Class Action Litigation and Furthering Asbestos Claims Transparency Act, or FACT Act.
Previous iterations of the legislation have stalled in the U.S. Senate, with former President Barack Obama promising a veto if passed. But now anti-asbestos advocates fear the bill could gain ground under Donald Trump's administration.
Learn why critics say the FACT Act will hurt those seeking compensation from asbestos claims.
Consumer Goods Giant Faces Asbestos Claims
Johnson & Johnson came under fire after unsealed documents showed the company knew its talcum powder products may have contained asbestos.
The pharmaceutical and consumer goods giant has faced more than 5,000 lawsuits linking talcum powder to ovarian cancer.
In November, J&J won the first trial centering on asbestos-contaminated talcum powder and mesothelioma.
Read about the Johnson & Johnson's history with asbestos.
Keytruda Effective Against Mesothelioma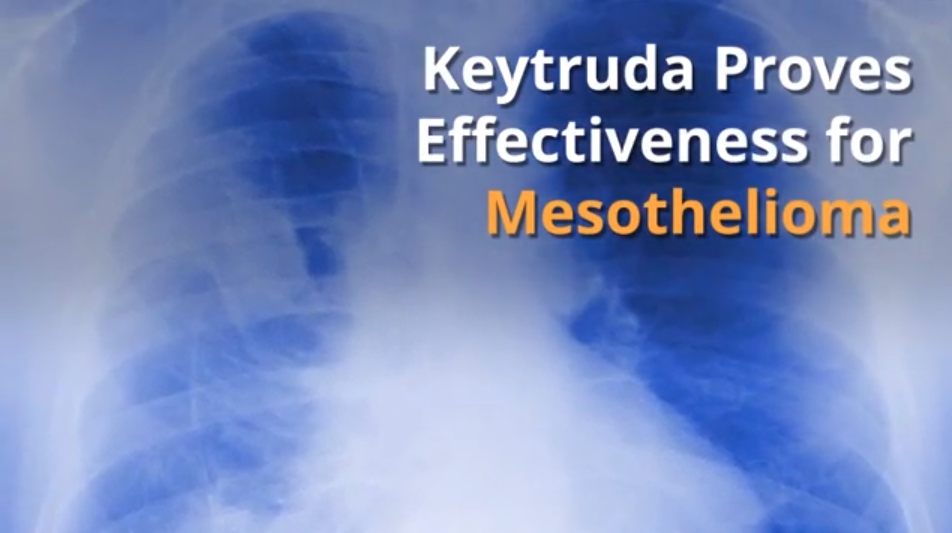 See how Keytruda continues to show promising results.
Controversy over EPA Pick
Anti-asbestos advocates expressed concern over the nomination and confirmation of Pruitt as the new head of the EPA.
As the Oklahoma attorney general, Pruitt led or participated in 14 lawsuits against the EPA. Now as its leader, critics fear Pruitt may delay the long-sought-after ban of asbestos in the U.S. and support legislation such as the Regulatory Accountability Act.
Learn about Pruitt's background and stance on asbestos regulation.
Laws Expand for Medical Marijuana
Medical marijuana laws expanded following votes in the 2016 election, with five states passing legislation.
Those laws went into effect in 2017, increasing medical marijuana's impact on the cancer community. Currently, 28 states and the District of Columbia have some form of medical marijuana law in place.
Read how cannabis is improving the lives of mesothelioma patients.
FDA Grants Landmark Approval for Keytruda
The U.S. Food and Drug Administration (FDA) expanded approval for Keytruda in May as a first-line treatment for metastatic non-small cell lung cancer, moving it a significant step forward to becoming a standard-of-care option for pleural mesothelioma.
Keytruda continues to make promising strides in mesothelioma clinical trials, as a single agent and in combination with other immunotherapy drugs and chemotherapy.
Find out what the FDA approval means for mesothelioma patients.
Canada Shedding Asbestos Past
Canada is moving forward with their plan to ban the manufacture, use and import of asbestos in 2018.
The country has a deep history with the toxic mineral and was once the world's largest producer of chrysotile asbestos.
Canadians continue to suffer from asbestos-related diseases — medically and financially. Mesothelioma and asbestos-related lung cancer costs Canadians an estimated $2.35 billion each year, according to a study published in July.
Discover Canada's asbestos history and need for a ban.
CDC Reports Record Number of Mesothelioma Deaths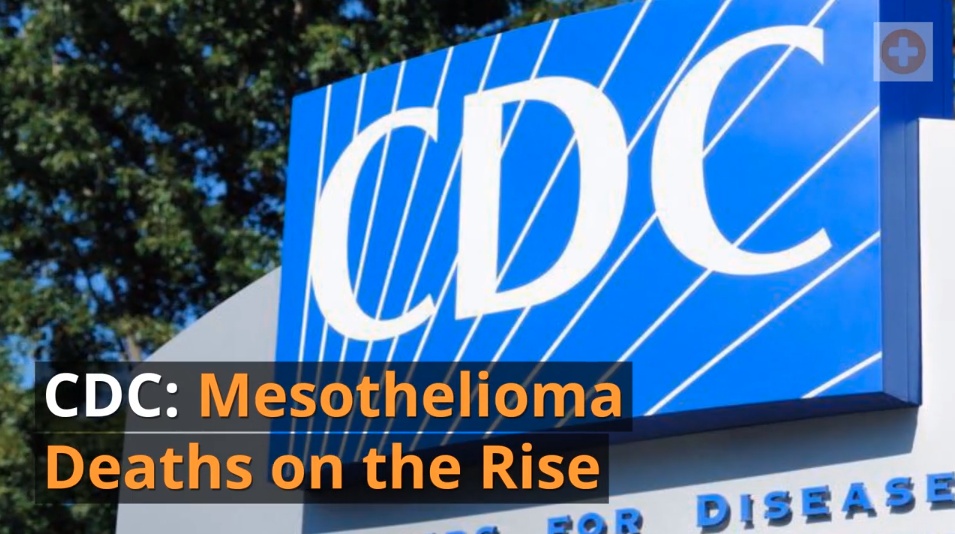 Learn why mesothelioma deaths are on the rise.
Opdivo and Yervoy Combo Brings High Expectations
Bristol-Myers Squibb is sponsoring a highly-anticipated phase III clinical trial testing the effectiveness of nivolumab (Opdivo) and ipilimumab (Yervoy) against unresectable pleural mesothelioma.
The trial — which includes investigational sites in 20 countries and 17 cancer centers across the U.S. — is measuring the drug combination against standard-of-care chemotherapy.
Find out what the trial may mean for mesothelioma research.
Vaccine Gives Hope for the Future
Researchers at the John A. Burns School of Medicine at the University of Hawaii hope a multiantigen mesothelioma vaccine can stop the cancer before it begins.
Currently in early development and testing on animal models, the vaccine targets specific proteins to induce an immune response.
However, unlike immunotherapy, this experimental vaccine focuses on prevention, designed for people at high risk for mesothelioma, not those already diagnosed with cancer.
23 Cited Article Sources