Asbestos Exposure & Bans
Research Pinpoints Libby Amphibole Disease
Fact Checked
Our fact-checking process begins with a thorough review of all sources to ensure they are high quality. Then we cross-check the facts with original medical or scientific reports published by those sources, or we validate the facts with reputable news organizations, medical and scientific experts and other health experts. Each page includes all sources for full transparency.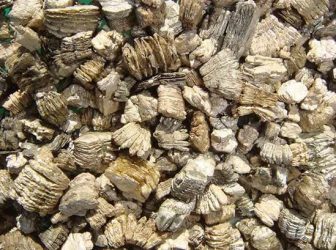 A research team led by thoracic surgeon Dr. Raja Flores has identified Libby amphibole asbestos disease for the first time as the puzzling killer that continues to threaten innocent victims exposed to one variety of asbestos.
This progressive pulmonary disease involves lamellar pleural thickening (LPT) that has a suffocating effect on the lungs.
Diagnostic signals are unusual when compared to more common asbestos-related diseases, making it difficult to identify early by traditional means. The CT and pulmonary function abnormalities look different.
"It's a process that kills people before cancer does, before lung cancer or mesothelioma," Flores told Asbestos.com. "It's a different disease. And it's killing more of these people than anything else."
The Journal of Occupational and Environmental Medicine published the research in December. The Centers for Disease Control (CDC) provided a $4.8 million epidemiology research grant to fund it.
"This is a new disease, which is why it was important to publish this paper. It's the first study to really describe the syndrome of Libby amphibole disease," Flores said. "It can rapidly progress to death, much quicker than others."
Subtle Differences Are Important
The disease stems from amphibole asbestos and its needle-shaped fibers. Almost all of it was mined in or near Libby, Montana, where it was mixed with vermiculite — a relatively harmless ingredient by itself — and used for insulation.
The mining there, from 1919 to 1990, led to the longest-running man-made environmental disaster in American history and an asbestos cleanup project by the Environmental Protection Agency (EPA) just now coming to a close.
Hundreds of people — including miners and nearby residents — have died from the asbestos-related disease. Thousands more have been sickened with various illnesses attributed to the mining.
The recent study was done by doctors and scientists from the Mount Sinai Health System and Northwell Health in New York, the University of Montana, Montana State University and the Center for Asbestos Related Disease (CARD) in Libby.
The study focused on former mine workers and contractors who have been part of a CARD program that began in 2000 and included regular monitoring.
Researchers found 87 percent of the miners exposed to Libby amphibole had pleural abnormalities and 68 percent had specific LPT. Flores said Libby amphibole doesn't lead to the same kind of asbestosis as chrysotile — the more commonly used type of asbestos.
"But it kills you quicker," he said. "Places endemic with Libby amphibole need to know what to look for. We saw it for years, but never picked up on the subtleties. It was always 'why did this patient die?'"
Amphibole Asbestos Still Prevalent
The vermiculite and amphibole mix for decades was shipped throughout America for processing and still exists in commercial and residential construction.
"Legacy asbestos still lives throughout the country, in buildings everywhere," Flores said. "We need to identify areas filled with Libby amphibole and try and prevent further contamination because this is a relentless, progressive killer."
According to the study, similar amphibole deposits have been found in surface sites in Arizona and Nevada. Some experts believe the increase in asbestos-related diseases among women and younger adults in Southern Nevada may be traced to those sites.
"I wish we could say, we found this, and you can do this to reverse it, and make people better," Flores said. "But we still don't have anything. All you can do now is minimize potential exposure, and that includes abatement where we know there is amphibole asbestos."
Free Mesothelioma Resources
Get Access to Free Resources for Patients & Loved Ones