Research & Clinical Trials
Latest Mesothelioma Immunotherapy Combination Looks Promising
Fact Checked
Our fact-checking process begins with a thorough review of all sources to ensure they are high quality. Then we cross-check the facts with original medical or scientific reports published by those sources, or we validate the facts with reputable news organizations, medical and scientific experts and other health experts. Each page includes all sources for full transparency.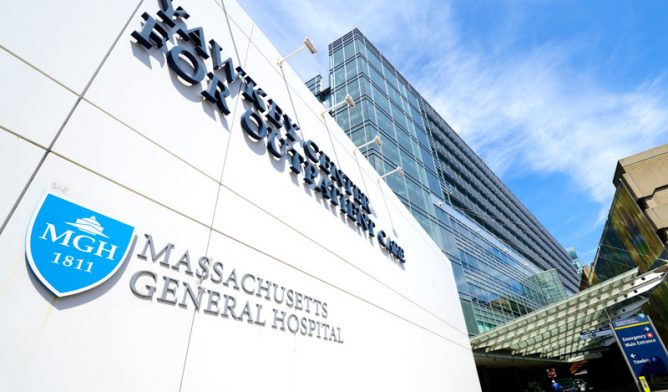 Scientists at the Vaccine and Immunotherapy Center (VIC) at Massachusetts General Hospital have uncovered a novel, two-agent immunotherapy combination that worked surprisingly well in animal models with malignant mesothelioma.
The discovery has sparked new optimism for immunotherapy, which has struggled to provide consistently positive results with aggressive cancers such as mesothelioma.
"This is the beginning of a new story of hope, a new combination of immunotherapy," Dr. Mark Poznansky, director of the VIC and associate professor at Harvard Medical School, told Asbestos.com. "It worked quite well in aggressive mouse models. It looks promising for humans."
The combination involves AMD3100 (plerixafor) — an immune modulator that already has approval from the U.S. Food and Drug Administration (FDA) — and VIC-008, an investigational drug that targets a particular protein expressed in mesothelioma.
"One [AMD3100] opens the gate to the immune system, breaks the barrier against immunity the tumor deploys. Then the other [VIC-008] activates the troops to go in and kill the tumor cells," Poznansky said. "A double hit that is needed. Some cancers, especially mesothelioma, have so many ways to evade the immune system, you have to line up combinations that work together."
Immunotherapy Is Future of Cancer Care
Cancer Immunology Research published the findings April 6. This combination also is being tested with ovarian cancer at Massachusetts General and has the potential to be applied to pancreatic cancer.
"People have started to use immunotherapy with mesothelioma, but just haven't seen a great deal of success," Poznansky said. "We're excited that this drug combination may be much more effective."
Cancer immunotherapy involves stimulating a patient's own immune system — often by providing man-made proteins — to attack cancer cells that otherwise go unchecked.
Many medical professionals believe unlocking a patient's immune system through specific targets is the future of cancer therapy.
The current standard of care for mesothelioma is a combination of surgery, chemotherapy and radiation. Less than one-third of those diagnosed, though, are eligible for surgery. The majority survive only nine to 18 months after diagnosis.
The FDA has yet to approve any form of immunotherapy for mesothelioma.
Many mesothelioma patients obtain immunotherapy drugs such as pembrolizumab (Keytruda) and nivolumab (Opdivo) through clinical trials or compassionate-use programs.
While those drugs have shown promising results, they worked only on select patients, lacking the consistency and staying power needed as a stand-alone treatment for the majority.
Scientists believe putting the drugs into combinations will be more effective. The goal is a perfect synergy.
"We've worked on a lot of combinations that just don't work, but science is about persistence and new ideas, getting back up when things fail," Poznansky said. "We deal with failure. But this new combination immunotherapy is promising."
More Research for Immunotherapy Combinations Needed
The quest for effective immunotherapy combinations to combat cancer is being tackled in many places.
The Georgia Cancer Center at Augusta University, for example, recently opened a clinical trial involving Keytruda and the investigational drug poly IC for patients with liver and lung cancer.
It could take several years before the AMD3100 and VIC-008 combination for mesothelioma gains FDA approval. It helps, though, that AMD3100 alone was approved in 2008 for clinical use. The drug is used to help stimulate stem cell production before bone marrow transplants.
VIC-008 was initially developed for ovarian cancer.
"That approval [of AMD3100] already helps us leapfrog some of the regulatory hurdles," he said. "And the other agent is in reasonably good shape to become an approved molecule for use in humans. So we feel pretty good about moving forward."
First Step in the Journey
While the promise of this combination occurred only in animal models, the study showed some very positive trends.
The combination significantly reduced tumor size and more than doubled survival time.
Poznansky stressed the latest advancement was possible only because of grant and philanthropic support by agencies and individuals committed to developing safe and effective immunotherapies.
"This is hugely important, the first step of a journey that otherwise wouldn't be possible," he said. "You have to be a realist, with a fair degree of caution, but it obviously gives you room for hope."
Connect with a Mesothelioma Doctor
Find a Top Specialist Near You