Research & Clinical Trials
Researchers Test Aerosol Chemotherapy for Mesothelioma
Fact Checked
Our fact-checking process begins with a thorough review of all sources to ensure they are high quality. Then we cross-check the facts with original medical or scientific reports published by those sources, or we validate the facts with reputable news organizations, medical and scientific experts and other health experts. Each page includes all sources for full transparency.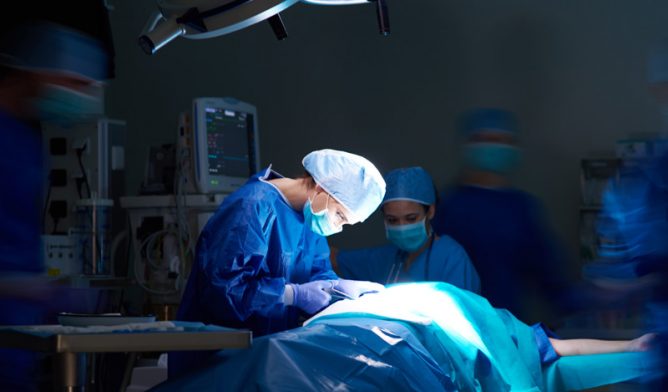 Chemotherapy can be given in a variety of ways.
Now European researchers have added another method to the list for patients with peritoneal mesothelioma: Aerosol chemotherapy sprayed into the belly. A recent study reported outcomes for 24 patients who underwent the novel procedure.
Pressurized intraperitoneal aerosol chemotherapy, or PIPAC, shrunk tumors and relieved symptoms in more than half of patients. The study was published in the April edition of BMC Cancer.
The researchers believe aerosol chemotherapy can target abdominal cancer better than liquid chemotherapy.
PIPAC is not yet available in the U.S., where doctors have focused on developing liquid intraperitoneal chemotherapy techniques.
PIPAC Shrinks Most Peritoneal Mesothelioma Tumors
In the study, tumors shrank significantly for 15 of the 24 peritoneal mesothelioma patients after repeated PIPAC treatments.
The patients were given two or three PIPAC treatments on average, using a combination of the drugs doxorubicin and cisplatin.
The researchers reported a median survival time of 26.6 months. The study also noted the PIPAC treatments reduced cancer symptoms such as appetite loss, nausea and fatigue. Many patients reported a significant improvement in their quality of life.
Most of the patients in the study had already been treated with surgery and traditional chemotherapy. Some received PIPAC at the same time as tumor-removing surgery, but this resulted in serious complications for two patients.
The researchers also reviewed five cases where patients with pleural mesothelioma received a similar procedure called pressurized intrathoracic aerosol chemotherapy (PITAC). The evidence for PITAC's safety and effectiveness was unclear.
Overall, 43 percent of the patients in the study experienced complications such as vomiting, kidney injury or infection after PIPAC or PITAC.
One patient died of kidney failure after their second PIPAC treatment, resulting in a mortality rate of 4 percent.
Higher Drug Concentration in Pressurized Aerosol
PIPAC is similar to a procedure called hyperthermic intraperitoneal chemotherapy (HIPEC).
HIPEC uses a heated mixture of liquid chemotherapy, while PIPAC uses an aerosol spray. Some researchers believe aerosol reaches cancer cells more effectively.
PIPAC and HIPEC are both alternatives to traditional systemic chemotherapy. Traditional chemotherapy is delivered through a patient's bloodstream, which causes harsh side effects and limits the dosage a patient can safely receive.
Delivering chemotherapy straight to the abdomen allows doctors to increase the dosage while also decreasing side effects.
In HIPEC, doctors fill the patient's abdominal cavity with a heated chemotherapy mixture immediately after tumor-removing surgery.
In PIPAC, doctors pump aerosol chemotherapy into the patient, inflating their abdomen a little like a balloon. The pressure is supposed to help spread the chemotherapy spray throughout the abdomen to kill all traces of cancer.
The aerosol spray is also a much more concentrated form of chemotherapy. Researchers believe this helps it penetrate tumors.
However, this higher concentration can also weaken certain healthy tissues, such as a patient's small intestine. This increases the risk of complications after major abdominal surgery.
PIPAC can be given before or after surgery, or on its own as a palliative treatment.
No PIPAC Centers in the US
European doctors have been performing PIPAC for many types of cancer since 2013. There are ongoing clinical trials involving PIPAC in Europe, Asia, Australia and South America.
In the U.S., peritoneal mesothelioma specialists have focused on refining the HIPEC approach.
Just as PIPAC is meant to be repeated several times, American doctors are developing protocols for repeating liquid intraperitoneal chemotherapy.
Recently, a team led by Dr. Paul Sugarbaker reported their success with increasing the five-year survival rate after surgery and HIPEC for peritoneal mesothelioma.
They have experimented with providing intraperitoneal follow-up treatments using the drug paclitaxel.
Connect with a Mesothelioma Doctor
Find a Top Specialist Near You