Could Mesothelioma Chemotherapy Ever Be Obsolete?
Oncologist Dr. Arek Dudek at Regions Hospital Cancer Care Center in St. Paul, Minnesota, believes his clinical trial involving a novel immunotherapy combination could change the way doctors treat pleural mesothelioma.
Dudek is opening the only Phase II trial evaluating the combination of nivalumab (Opdivo) and ramucirumab (Cyramza) for previously treated mesothelioma patients.
"This strategy – if successful, like we think it will be – could make treatment with chemotherapy obsolete," Dudek told Asbestos.com. "People can be really excited about this one."
He based his optimism on the potential synergy between the two drugs that already have shown effectiveness for treating cancer as single agents.
"What's unique about this study is that it adds another dimension to immune therapy," he said. "It's a two-prong approach that could make a huge difference. Each drug affects the tumor, and its ability to avoid the immune system, in a different way."
Mesothelioma Trial Will Expand Soon
Although it opens only at Regions Hospital this month, three other study sites are expected to begin recruiting for the trial soon.
The sites include:
University of Illinois Cancer Center, Chicago
University of Minnesota Cancer Center, Minneapolis
Indiana University Cancer Center, Indianapolis
The goal for the second-line trial is to accrue 35 participants whose disease has progressed after chemotherapy. The trial is expected to run until 2021, and designed to measure response rate, progression-free survival, and a two-year overall survival.
"I'm very hopeful that the results will change the way we treat this cancer," he said. "Immune checkpoint inhibitor therapy for mesothelioma has shown it does have some effectiveness, but given alone, the effectiveness is low. We're hoping to at least double mesothelioma responses by combining two agents."
No new mesothelioma treatments or drugs have been approved by the FDA for the treatment of mesothelioma since pemetrexed chemotherapy was added to cisplatin 14 years ago. Neither of those has shown sustained effectiveness, leaving most patients without a second-line treatment.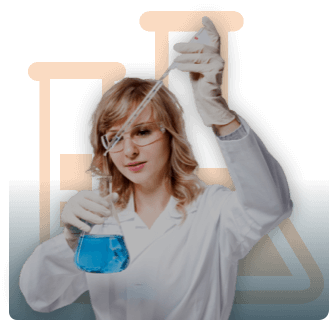 Find an Immunotherapy Clinical Trial
Get free help finding a clinical trial using immunotherapy for mesothelioma patients.
Future of Mesothelioma Treatment Is Here
Most oncologists believe some version of an immunotherapy combination will be the next treatment approved.
Dudek believes it could be the one he is working on today.
He has seen this combination work with kidney cancer in a previous trial. Similar combinations have done well with lung and bladder cancer.
The FDA already has approved nivolumab for certain lung cancers as well as colorectal, bladder, kidney and head and neck cancers.
Nine mesothelioma clinical trials worldwide are testing nivolumab, including the one trial with ramucirumab.
The FDA approved ramucirumab in combination with certain chemotherapies as a second-line treatment for some lung, stomach and colorectal cancers.
Ramucirumab, which is known as a monoclonal antibody, works by controlling tumor growth through decreasing the blood supply it needs to metastasize. It targets and kills the protein that stimulates blood vessel growth within the tumor.
Nivolumab works by blocking the particular protein that prevents a patient's immune system from recognizing the tumor as foreign and allowing it to attack.
Unlike chemotherapy, immunotherapy typically doesn't come with harsh side effects that make it difficult to continue. After a period of time, chemotherapy stops working with mesothelioma tumors. The average survival time after diagnosis is only 6-18 months.
"When chemotherapy fails a patient with mesothelioma, there isn't much left to do," Dudek said. "This combination brings a completely different level of engaging the immune system. And once you have the immune system active, it stays that way."
The trial dosing will involve two-week cycles of back-to-back intravenous infusion, first of nivolumab and then ramucirumab.
"As a clinician, you don't want to be too optimistic. I've seen where optimism can fade quickly," Dudek said. "But we have experience with these agents. And we've seen similar drugs with kidney cancer that had a tremendous response. It's worthwhile for patients to be part of this process."

Free Mesothelioma Guide
Medically Reviewed by Top Mesothelioma Doctors
Find a Doctor
2 Cited Article Sources
The sources on all content featured in The Mesothelioma Center at Asbestos.com include medical and scientific studies, peer-reviewed studies and other research documents from reputable organizations.