Research & Clinical Trials
Addressing Suicide Among Cancer Patients
Fact Checked
Our fact-checking process begins with a thorough review of all sources to ensure they are high quality. Then we cross-check the facts with original medical or scientific reports published by those sources, or we validate the facts with reputable news organizations, medical and scientific experts and other health experts. Each page includes all sources for full transparency.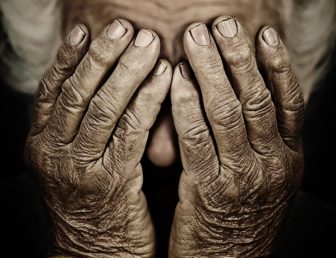 The recent suicides of highly regarded fashion designer Kate Spade and television celebrity chef and author Anthony Bourdain remind us this mental health crisis can touch anyone.
Cancer patients are no exception.
According to the Centers for Disease Control and Prevention (CDC), suicide rates between 1999 and 2016 have risen more than 30 percent in half of the country and by nearly 60 percent in some states.
This trend is particularly worrisome for cancer patients because this group has a higher suicide risk than the general public.
For mesothelioma patients and the people who care for them, one part of this picture deserves special attention: People with lung cancer or associated diseases may be particularly vulnerable to suicide.
Much Higher Suicide Risk Among Lung Cancer Patients
Researchers presented information at the 2017 American Thoracic Society meeting on suicide rates among patients with cancers of the breast, prostate, colon and lung.
Using a large database, the study's authors identified 3.64 million cases of these four cancer types that had occurred between 1973 and 2013.
The rate of suicide in patients with any type of cancer was 60 percent higher (1.6 times) than for the U.S. population as a whole.
Among lung cancer patients, suicide was more than four times as common compared with the general population.
The study did not consider mesothelioma separately from other types of lung cancer. However, many of the characteristics which seemed to make lung cancer patients more susceptible to suicide overlap with mesothelioma cancer.
Men, widowed patients, older individuals and people with aggressive and metastatic disease — which are common among mesothelioma patients — had the highest suicide rate among people with lung cancer.
In some cases, people in these categories suffered from a suicide rate more than 10 times the rate of the general public.
Bad News Can Lead to Positive Outcomes
Some good has come out of the recent high-profile suicides.
First, people are talking about this, helping to destigmatize depression and other conditions that may lead to suicide.
Mental health is no different than physical health, and it deserves the same attention and care.
More people have realized help is available, too, for themselves and for loved ones. Raising awareness around available resources is an important step toward reducing suicide rates.
Ask for Help, Offer Help
If you or someone you love is contemplating suicide, get help immediately.
Call the National Suicide Prevention Lifeline at 1-800-273-TALK (8255) or visit Suicide Prevention Lifeline.
Learn more about five signs for recognizing suicide risk at BeThe1to.com.
In addition to these resources, the CDC recommends reducing access to lethal means, such as medications and firearms, for anyone at suicide risk.
If someone has just received bad news about their diagnosis, talk about it. It is a myth that asking about suicide will make someone more likely to follow through on the act. Not talking is a much bigger barrier to helping someone.
Talk to Your Health Care Team
A study published June 12 in the Journal of the American Medical Association showed up to one in three U.S. adults may be taking medications linked to depression without even knowing it.
Many common prescription and over-the-counter medications, including those used to treat heart burn, high blood pressure and anxiety, list depression as a potential side effect.
In fact, over 200 medications sold in the U.S. indicate depression can accompany use of the drug. The more of these medications you take together, the higher the risk of depression.
Ask your doctor or pharmacist to review all of the medications you are taking.
If any are linked with depression, ask if there are other options. You should also ask for advice on how to lessen the likelihood of depression if you must continue to take them.
Use Available Resources
One of the most important ways to help you cope with a mesothelioma diagnosis is to know that it's normal to feel scared.
Health experts note stress reactions, including shock, dismay, anxiety, depression, apathy, difficulty concentrating, anger and social dysfunction, in patients and family members are common for anyone facing mesothelioma.
It helps to know you're not alone with your diagnosis, anger or anxiety about it.
A March 2018 review paper published in the American Journal of Industrial Medicine detailed research on the psychological needs of mesothelioma patients.
The authors identified five important factors associated with reduced distress in mesothelioma patients:
Having access to clear and accurate legal information on the possibility of compensation.

Participating in an asbestos support and awareness group or mesothelioma support group.

Taking advantage of physical therapy care to improve physical function.

Improving diet to improve health.

Receiving palliative care and supportive services.
In addition to these resources, consider an online support group.
If you've always been a self-sufficient person, it can be hard to ask for help. However, connecting with a group of people with the same diagnosis can be immensely helpful.
Even if you don't see yourself as the type of person who shares feelings or emotions easily, you can benefit from connecting with other mesothelioma patients.
Simply listening and learning about information and resources for coping with your challenges can ease some anxiety.
Connect with a Mesothelioma Doctor
Find a Top Specialist Near You