Research & Clinical Trials
Gene Mutations Dictate Treatment in NCI Clinical Trial
Fact Checked
Our fact-checking process begins with a thorough review of all sources to ensure they are high quality. Then we cross-check the facts with original medical or scientific reports published by those sources, or we validate the facts with reputable news organizations, medical and scientific experts and other health experts. Each page includes all sources for full transparency.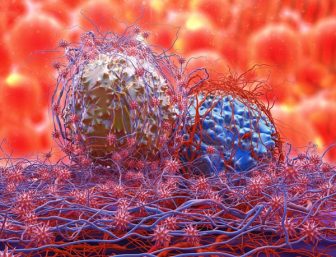 More than 40 patients with mesothelioma have been screened for NCI-MATCH, the novel clinical trial pairing tumor-related gene abnormalities with a drug targeting the corresponding mutation, regardless of cancer type.
The multicenter program is the largest precision medicine clinical trial ever conducted, with more than 5,500 patients already participating nationwide.
The National Cancer Institute (NCI) sponsors the phase II trial called Molecular Analysis for Therapy Choice (MATCH), which opened in 2015.
The study was designed for patients with various solid tumors, myeloma and lymphoma that have progressed after standard-of-care treatment.
It was also intended for rare cancers such as mesothelioma to determine if therapies targeting specific gene mutations would work across different cancer types.
Matching patients with treatment based upon genetic mutations is not how cancers are traditionally treated.
Potential for Future Treatment Advances
The early results have been promising.
"NCI-MATCH represents the first attempt to systemically leverage next-generation sequencing to explore so many therapies in parallel," Dr. Keith Flaherty, study chairman and medical oncologist at Massachusetts General Hospital, said in an NCI press release. "We have accelerated the opportunity to find signals of efficacy."
The ongoing trial is enrolling patients at 1,100 community hospitals and cancer centers around the country, including Puerto Rico.
Among the drugs being tested are defactinib and Opdivo (nivolumab), two that have shown effectiveness in varying degrees with mesothelioma cancer.
More than 30 different treatment arms already have been identified, some overlapping the wide range of gene mutations under review.
"I always encourage my patients to get involved in trials," Dr. Robert Ramirez, oncologist at Ochsner Cancer Center in New Orleans, told Asbestos.com. "I definitely think that this has the possibility of helping mesothelioma patients, and allowing them to get on targeted agents that they would have not already seen."
Enrollment into the trial is a two-step process, which begins with a biopsy sample being analyzed through DNA sequencing. If the abnormality matches one of the drugs being studied, patients will move into the treatment phase.
Less than 25 percent of those screened were matched with one of the treatment arms and drugs.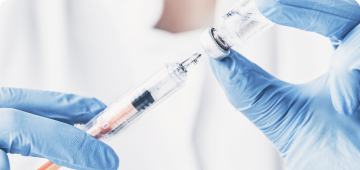 Clinical Trials for Mesothelioma Patients
Get help improving your prognosis by finding a mesothelioma clinical trial today.
Different Mesothelioma Mutations Eligible
Mesothelioma patients in the trial have been identified with different genetic mutations. Several moved into the treatment phase where they will stay for as long as they respond with tumor shrinkage or stability.
Some of the drugs already have been approved by the U.S. Food and Drug Administration, while others are considered experimental.
Early results from the first three treatment arms of the study were presented last month at the annual American Society of Clinical Oncology (ASCO) meeting.
Drugs Presented at ASCO Meeting
AZD4547 was tested with 50 cancer patients showing FGFR gene abnormalities, which occurs in some mesothelioma patients. Ten percent of those patients exhibited a partial response (30 percent shrinkage of the tumor), which warranted further study.

Ado-trastuzumab emtansine (T-DM1) was studied with HER2 genetic mutations. Three of the 37 patients achieved partial response and 46 percent had stable disease.

Taselisib was used with 65 patients showing PIK3CA gene mutations, and 24 percent of them had prolonged stable disease of at least six months.
The results in all three arms were encouraging because more than a third of the patients already had been treated with more than three lines of therapy before entering the trial.
"These findings represent a large collection of data in populations of patients who may not have been studied in conventional clinical trials, and they will have important implications for future precision medicine trials," said Dr. Lyndsay Harris of the NCI Cancer Diagnostic Program. "[The data is] an exciting step for NCI-MATCH."
More Rare Cancers Than Expected
The original goal of this study aimed for 25 percent of participants to have rare cancers.
Surprisingly, 62.5 percent of the first 6,000 patients enrolled had tumors other than the four most common cancers — lung, breast, prostate and colorectal.
The goal was to find signals of efficacy that would allow treatments to advance to larger, more definitive studies beyond the NCI-MATCH program.
Several drug companies are participating in the trial, including Bristol-Myers Squibb, AstraZeneca, Verastem, Pfizer, Novartis and Genentech.
NCI covers the cost of the biopsy and molecular testing.
Connect with a Mesothelioma Doctor
Find a Top Specialist Near You