Treatment & Doctors
Study Highlights Surgery Benefits of P/D over EPP for Mesothelioma
Fact Checked
Our fact-checking process begins with a thorough review of all sources to ensure they are high quality. Then we cross-check the facts with original medical or scientific reports published by those sources, or we validate the facts with reputable news organizations, medical and scientific experts and other health experts. Each page includes all sources for full transparency.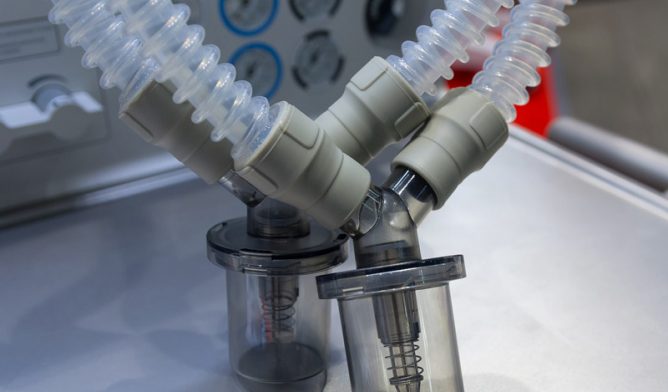 Mesothelioma patients undergoing an extrapleural pneumonectomy (EPP) are twice as likely to die within 30 days — or experience serious complications — than those opting for the pleurectomy and decortication (P/D) surgery, according to another recent study.
Researchers from the Icahn School of Medicine at Mount Sinai Hospital also found a much higher rate of postoperative arrhythmias with EPP when compared to P/D.
Their findings were published in the Journal of Surgical Oncology October 7, fueling the debate over which surgery should be used.
"For most patients, the [P/D] is the better option," Dr. Andrea Wolf, study co-author and thoracic surgeon at Mount Sinai in New York City, told The Mesothelioma Center at Asbestos.com. "I think the study really drives home that point, particularly in the short term."
Part of a Multidisciplinary Approach
Aggressive surgery is part of a multidisciplinary approach to treating pleural mesothelioma, although fewer than a third of the patients diagnosed actually qualify.
Too often, the tumor burden already has spread too far, or patients are too weak to endure a major thoracic surgery.
The goal of both surgeries is removing as much tumor growth as possible, lengthening survival time and relieving symptoms.
EPP removes an entire lung, the lining around it, nearby lymph nodes, the heart lining, and parts of the diaphragm. It is one of the most aggressive surgeries for any cancer.
It was once considered standard-of-care for surgical patients. The belief was removing the entire lung achieved a more complete tumor resection.
The P/D is a more detailed procedure but leaves the lung intact. It involves removing the lining around the lung and all other diseased tissue throughout the chest cavity.
It removes any visible tumor growth on the lung surface. Its popularity has grown in recent years.
Patients typically recover quicker from the P/D, allowing them to begin sooner with adjuvant therapy that may help kill any cancer cells left behind.
"Surgeons used to think [EPP] was the best operation, but we're now finding that those microscopic bits of tumor left behind are not so problematic," Wolf said. "A lot of data out there suggests that patients having the pleurectomy, do better in the long run."
30-Day Mortality and Morbidity
This study focused on 30-day mortality and postoperative complications.
It included a meta-analysis of 39 previous studies from 1990 to 2017, along with the New York Statewide Planning and Research Cooperative System database from 1995 to 2012.
Study results included:
30 Day Mortality: EPP 5 percent; P/D 2 percent

Postoperative Complications: EPP 46 percent; P/D 24 percent

Postoperative Arrhythmias: EPP 20 percent; P/D 5 percent.
Although there is no cure for pleural mesothelioma, aggressive surgery — with either the P/D or EPP — has been proven to extend survival times.
According to a recent study published in Clinical Lung Cancer, the median overall survival for a patient with pleural mesothelioma (the epithelioid subtype) was 14.7 months without surgery, but 20.9 months with surgery.
Some patients can live three, five or eight years and beyond.
Another mesothelioma study listed the five-year survival rate at 15 percent for those having surgery, but less than 1 percent for those who did not.
Although some cancer centers no longer perform EPP — believing it does more harm than good — there have been some incredible success stories.
EPP Works Well for a Few
Pleural mesothelioma survivor Sissy Hoffman in Savannah, Georgia, is thriving 22 years after having an EPP surgery.
Tim Crisler still manages well in Kennesaw, Georgia, 16 years after his EPP surgery.
Thoracic surgeon Dr. David Sugarbaker, who pioneered the EPP procedure, did the surgery for both patients in Boston. Sugarbaker died earlier this year.
"People shouldn't be afraid of the EPP when it is needed, when it is absolutely appropriate," said Wolf, who trained under Sugarbaker in Boston. "But those patients should be very carefully selected."
By leaving the lungs intact with the P/D surgery, patients often find a better quality of life than those having the EPP.
Too often, patients having the EPP never fully recover, making it difficult to begin any other treatment they would need.
"We're finding that patients just do better with the pleurectomy and decortication," Wolf said. "This latest study just supports what we've been seeing."
Medically Reviewed by Top Mesothelioma Doctors
Free Mesothelioma Guide