Treatment & Doctors
Targeting Blood-Clotting Pathway Improves Mesothelioma Treatment
Fact Checked
Our fact-checking process begins with a thorough review of all sources to ensure they are high quality. Then we cross-check the facts with original medical or scientific reports published by those sources, or we validate the facts with reputable news organizations, medical and scientific experts and other health experts. Each page includes all sources for full transparency.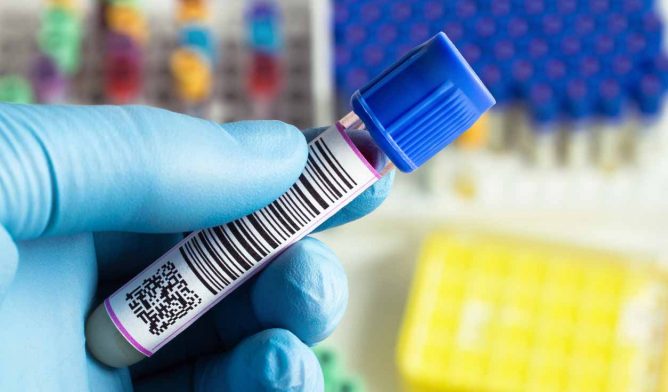 A team of researchers at the Cancer and Vascular Biology Research Center in Haifa, Israel, and the Langone Medical Center in New York collaborated on research of a common blood-clotting pathway.
Targeting this pathway may offer a unique avenue for improving existing mesothelioma treatments.
Researchers said the standard first-line chemotherapy for malignant pleural mesothelioma — a combination of Alimta (pemetrexed) and cisplatin — offers little benefit to most mesothelioma patients.
"This treatment regimen confers a median progression-free survival of 5.7 months," according to the study published December 2018 in Oncotarget. "No alternative can be offered when this treatment fails, thus underscoring the urgent needs for novel treatment modalities."
The focus on a blood-clotting pathway to target mesothelioma tumors has yielded promising early results. The findings point to the need for additional research and human clinical trials.
Role of Natural and Synthetic Blood-Clotting Substances
Heparin is a substance produced by the body. It prevents blood clots from forming in the wrong place at the wrong time. It can be given as a medication to prevent blood clots, too.
Heparanase — the substance that breaks down heparin — promotes blood clot formation. Like heparin, the heparanase enzyme also is produced in the body and can be used as a drug to treat certain health conditions.
In essence, these two substances work in opposition to one another: Heparin prevents blood clots, and heparanase breaks heparin down to allow blood to clot more easily.
Blood-Clotting Enzyme Plays a Role in All Examined Tumors
According to cancer experts, nearly all tumors produce abnormally large amounts of heparanase.
Cancer researchers also know heparanase regulates multiple biological activities, including cell growth, blood vessel formation, cancer spread to other tissues and inflammation, which enhance tumor aggressiveness.
"It appears that heparanase secreted by tumor and/or host cells primes the tumor microenvironment to better support mesothelioma tumor growth and drug resistance," the study's authors wrote.
Based on these observations, the researchers studied how blocking heparanase might make tumors less aggressive and more susceptible to existing cancer therapies.
Heparanase in Mesothelioma Cells
For the first set of experiments, researchers studied the effects of blocking heparanase activity in mesothelioma tumors in a laboratory setting.
"We found that mesothelioma tumor growth was markedly attenuated by heparanase gene silencing and by heparanase inhibitors," the authors wrote.
Gene silencing refers to the use of genetic manipulation in the lab to shut down the activity of a particular gene in tumor cells. By turning off the gene that allowed mesothelioma cells to produce heparanase, they significantly slowed tumor growth.
And simply blocking the activity of heparanase present in the tumor with heparanase inhibitor drugs also dampened mesothelioma growth.
Blocking Heparanase Activity in Animals with Mesothelioma
For the next part of the study, researchers transplanted mesothelioma tumors into normal mice and mice genetically engineered without the ability to produce heparanase.
When placed into the genetically altered mice, the mesothelioma tumors did not grow well, but they did grow in mice capable of producing the enzyme.
Importance of Heparanase Levels in Human Tumors
Finally, the researchers studied levels of heparanase in a variety samples from mesothelioma patients.
Patients with tumors expressing the highest concentrations of heparanase in their cancer biopsies had the shortest survival after diagnosis.
Researchers also used heparanase levels to categorize cells found in pleural effusion fluid as benign (non-cancerous) or malignant.
Samples with cells showing low levels of heparanase were more likely to be benign, while elevated heparanase levels predicted the presence of cancer.
"In addition, we found that heparanase levels can provide valuable information and categorize the plasma/effusion sample as malignant or benign with high confidence, implying its diagnostic potential," the researchers wrote.
The Future of Heparanase Inhibitors in Mesothelioma Treatment
The researchers note that because the heparanase inhibitor drug defibrotide is already approved to treat vascular occlusion disease, it can move into mesothelioma clinical trials more quickly than drugs never tested in humans.
Based on their study's positive results, the authors call for future clinical trials using the combination of heparanase inhibitors with existing, approved mesothelioma therapies.
Medically Reviewed by Top Mesothelioma Doctors
Free Mesothelioma Guide