Research & Clinical Trials
Study Finds Modest Reality of Immunotherapy for Cancer
Fact Checked
Our fact-checking process begins with a thorough review of all sources to ensure they are high quality. Then we cross-check the facts with original medical or scientific reports published by those sources, or we validate the facts with reputable news organizations, medical and scientific experts and other health experts. Each page includes all sources for full transparency.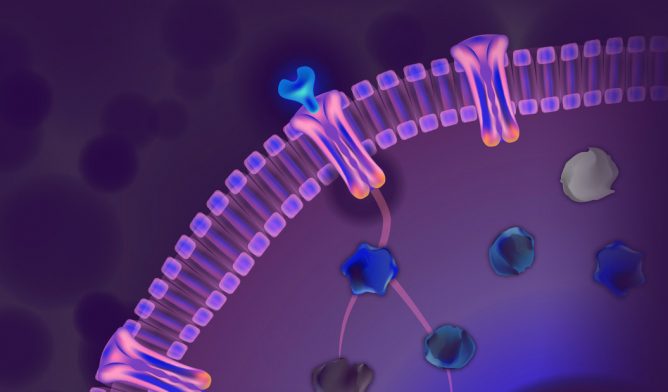 Less than 13% of cancer patients who receive checkpoint inhibitor drugs such as Keytruda (pembrolizumab) and Opdivo (nivolumab) actually benefit from the much-heralded form of immunotherapy, new research shows.
The modest response rate is part of the first broad study that has estimated the rise in patient eligibility and the actual benefit of this immunotherapy treatment.
Researchers at the Knight Cancer Institute at Oregon Health & Science University in Portland conducted the study, believing it would provide a more realistic expectation for immunotherapy today.
JAMA Network published the results in May 2019.
"The reality is that most patients do not benefit, either because they are not eligible for these drugs or because their tumors do not respond to them," Alyson Haslam, study co-author, told The Mesothelioma Center at Asbestos.com.
The U.S. Food and Drug Administration has yet to approve any form of immunotherapy for the treatment of malignant mesothelioma.
However, some mesothelioma patients have improved their prognosis with Keytruda and other checkpoint inhibitors through clinical trials and compassionate use programs.
The Oregon study simply illustrates that immunotherapy success stories are rare for most cancer patients.
A Look at Six Approvals
The study looked at the six immunotherapy drugs that have been FDA approved for 14 different cancers between 2011 and 2018.
The drugs included were:
Yervoy (ipilimumab)
Keytruda
Tecentriq (atezolizumab)
Bavencio (avelumab)
Imfinzi (durvalumab)
Opdivo and Keytruda are approved for certain types of non-small cell lung cancer.
Select mesothelioma patients have been using them in clinical trials or through exceptions that circumvent the FDA approval process.
Mesothelioma is a rare and aggressive cancer with no known cure. The life expectancy is between six and 24 months, even with aggressive treatment that includes a combination of chemotherapy, radiation and surgery.
In May, the FDA approved Tumor Treating Fields, a therapy involving electric currents and the first new treatment approval for mesothelioma in more than 15 years.
Success Stories Are Against the Odds
Some mesothelioma patients have shown significant improvement with the experimental immunotherapy drugs. Unfortunately, the success stories have been the exceptions and not the standard.
For example, pleural mesothelioma patient Walter Merth in Philadelphia made a remarkable turnaround when he started taking Keytruda in 2016. He responded better than his family ever expected, allowing him to continue thriving today.
Mavis Nye, a mesothelioma patient from the United Kingdom, started taking Keytruda in a clinical trial in 2014, and she remains cancer free today.
Others may benefit from immunotherapy, but the response is short lived. Gene Hartline, in Florida, believed Opdivo stopped his mesothelioma — and scans proved his point — but nine months later it returned in full force. He died in November 2017.
"Terms such as 'breakthrough,' and 'game changer,' as well as stories telling of 'cures,' in patients who have received these treatments sometimes instill an overinflated sense of hope in patients," Haslam said. "The reality is a little different."
How Checkpoint Inhibitors Work
For many, immunotherapy isn't an option based on their molecular makeup. For others, it just doesn't work.
Checkpoint inhibitors are antibodies that block a particular protein on the surface of cancer cells that prevent the immune system from recognizing the tumor as foreign. Inhibitors work by unmasking the cancer cell and allowing the immune system to kill the cancer.
They also can come with unpredictable side effects, sparked by an overly active immune system. The FDA recently investigated a potential for retinal detachment and vision loss.
"It is important to remember that, checkpoint inhibitors used to treat mesothelioma, like in the treatment of other tumors, can improve benefit in some people, but not all who take the drugs," Haslam said. "Tumor response seems to vary, depending on certain tumor molecular features."
Eligibility Grows Faster Than Response
The retrospective study used data from the American Cancer Society and the FDA to determine demographic characteristics of patients with advance or metastatic cancer.
The overall response rate to all six immunotherapy drugs — approved from 2011 to 2018 — improved slowly but steadily.
| year | response rate |
| --- | --- |
| 2011 | .14% |
| 2015 | 5.86% |
| 2016 | 8.36% |
| 2017 | 11.04% |
| 2018 | 12.46% |
The eligibility for patients grew at a much faster rate.
| year | eligibility rate |
| --- | --- |
| 2011 | 1.54% |
| 2015 | 26.86% |
| 2016 | 31.95% |
| 2017 | 39.54% |
| 2018 | 43.63% |
"This study quantifies the disturbing trend that, despite the expansion in the number of patients eligible for expensive and potentially toxic ICIs [immune checkpoint inhibitors], the ratio of those benefiting is decreasing," wrote Dr. Daniel V.T. Catenacci, co-author of an editorial that accompanied the study in JAMA Network. "Observations in this article are sobering and remind us to keep expectations realistic."
Both Catenacci and Haslem agreed that the study should serve as a reminder to patients, physicians and policy makers to have more realistic discussions about the use of, and expectations of, these immunotherapy drugs.
"We hope these results will motivate researchers to develop drugs that benefit an even larger percentage of individuals with cancer than these current estimates," the study concludes.
Connect with a Mesothelioma Doctor
Find a Top Specialist Near You