Research & Clinical Trials
New Compound Could Make Chemotherapy More Effective
Fact Checked
Our fact-checking process begins with a thorough review of all sources to ensure they are high quality. Then we cross-check the facts with original medical or scientific reports published by those sources, or we validate the facts with reputable news organizations, medical and scientific experts and other health experts. Each page includes all sources for full transparency.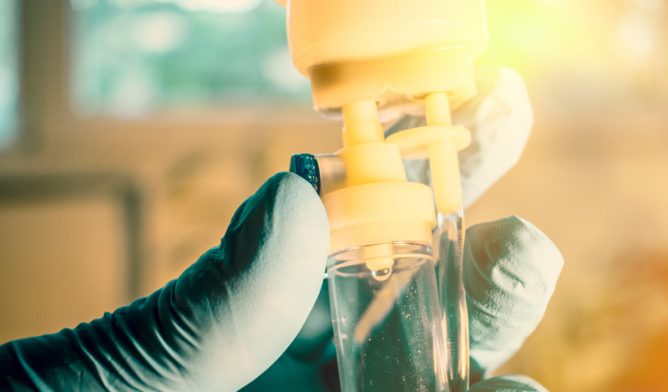 A research team from the Duke University Medical Center and the Massachusetts Institute of Technology has uncovered a new compound with potential to make chemotherapy more effective in treating various cancers.
The small-molecule inhibitor drug — JH-RE-06 — showed an ability to better-sensitize tumors to Cisplatin, the popular chemotherapy drug most often used for mesothelioma cancer patients.
When combined with Cisplatin, the drug also showed an ability to prevent those tumor cells from becoming treatment resistant, a common problem with this rare cancer caused by asbestos exposure.
The research was done on live mice, along with cultured human and mouse cell lines. The testing showed a prolonged animal survival and an ability to suppress tumor progression.
Researchers said they expect to start testing in humans soon.
The journal Cell published the findings in June.
Co-senior author Michael Hemann, associate professor of biology at MIT, told Medical News Today that the goal of the research was to enhance the power of chemotherapy.
"It's very well established that with these frontline chemotherapies that we use, if they don't cure you, they make you worse. We're trying to make the therapy work better," Hemann said. "We also want to make the tumor recurrently sensitive to therapy upon repeated doses."
Graham Walker, American Cancer Society Research Professor of Biology at MIT, is the other senior co-author of this groundbreaking study.
Focusing on DNA Repair
Researchers focused on the DNA repair process that cancer cells use to avoid the damage from chemotherapy and negate its toxicity.
As part of the study, researchers screened an estimated 10,000 drug compounds they believed had the potential of disrupting that DNA repair process that leads to cancer cells becoming resistant to treatment.
They found that combining JH-RE-06 with Cisplatin could destroy more cancer cells than the chemotherapy drug could do by itself.
"This compound increased cell killing with Cisplatin and prevented mutagenesis, which was what we expected from blocking this pathway." Walker said.
That same combination also made it less likely that surviving cancer cells would become treatment resistant.
"Because this novel inhibitor targets the ability of cancer cells to resist therapy, it can potentially address the issue of cancer relapse, where cancers continue to evolve from new mutations and together pose a major challenge in cancer treatment," said Nimrat Chatterjee, another study author and postdoctoral researcher at MIT.
Making Cisplatin Better for Patients
Researchers used their combination on mouse models with human cells that included lymphoma, lung cancer and melanoma.
The work with Cisplatin was especially relevant because it often is used to treat head and neck, lung, bladder and ovarian cancers.
The FDA first approved Cisplatin in 1978 to treat testicular cancer.
Cisplatin is used today in combination with Alimta as standard-of-care treatment for mesothelioma.
Its effectiveness and durability, though, has been sporadic. While the combination often kills tumor cells initially, it usually stops working within the first year of treatment.
Cisplatin often causes numerous side effects, which could include vomiting, fatigue, kidney problems and hair or hearing loss.
Pleural mesothelioma is usually diagnosed in an advanced stage, when treatment is much less effective.
The average survival time, even with Cisplatin and Alimta, is only nine to 18 months after diagnosis.
Hemann was encouraged by the findings in the study and the future potential for testing with humans.
"That's a future major objective, to identify in which context this combination therapy is going to work particularly well," he said. "We would hope that our understanding of how these are working, and when they're working, will coincide with the clinical development of these compounds."
Connect with a Mesothelioma Doctor
Find a Top Specialist Near You