Research & Clinical Trials
Baylor Opens New Immunotherapy Clinical Trial for Mesothelioma
Fact Checked
Our fact-checking process begins with a thorough review of all sources to ensure they are high quality. Then we cross-check the facts with original medical or scientific reports published by those sources, or we validate the facts with reputable news organizations, medical and scientific experts and other health experts. Each page includes all sources for full transparency.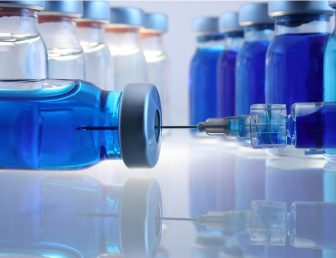 The Baylor College of Medicine in Houston has opened its latest clinical trial for mesothelioma patients to study the effectiveness of a novel immunotherapy combination.
The nonsurgical, single-center study is looking for a dozen patients whose pleural mesothelioma has progressed after at least one regimen of chemotherapy.
The phase II clinical trial involves Opdivo (nivolumab) and MTG201, a modified adenovirus designed to increase the efficacy of certain types of immunotherapy drugs.
The combination was especially effective in preclinical mouse models.
"We're excited about the prospects of this combination," thoracic surgeon and principal investigator Dr. Bryan Burt told The Mesothelioma Center at Asbestos.com. "You don't know what the results will be until you try it, but in preclinical studies, there was a very striking response."
The impressive preclinical data is expected to be published later this summer.
Burt is part of the Mesothelioma Treatment Program and the Dan L. Duncan Comprehensive Cancer Center at Baylor. He worked alongside legendary mesothelioma specialist Dr. David Sugarbaker, who helped build the Lung Institute before his death in 2018.
As a surgeon, Burt understands the lack of effective treatment options available today for patients not eligible for surgery.
"I don't think anyone would argue that the survival benefits, the benefit of systemic therapy for mesothelioma patients, is suboptimal," Burt said. "Progress in advancing long-term survival has been minimal for decades."
Glaring Need for Treatment Advances
The majority of patients diagnosed with pleural mesothelioma survive less than two years after diagnosis.
If discovered early, mesothelioma can be treated effectively with a combination of chemotherapy, surgery and radiation. Too often, though, the disease already has progressed before diagnosis, leading to more palliative treatment. Less than one-third of the patients even qualify for potentially curative surgery.
Mesothelioma is a rare and aggressive cancer most often caused by a long-ago exposure to toxic asbestos.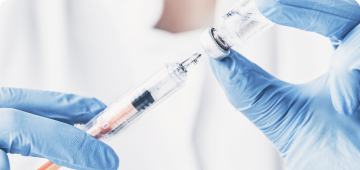 Clinical Trials for Mesothelioma Patients
Get help improving your prognosis by finding a mesothelioma clinical trial today.
Making Immunotherapy More Effective
The phase II trial at Baylor College of Medicine is being watched closely because of its potential to advance nonsurgical treatment for mesothelioma.
Opdivo has been effective as a second-line treatment but only for a small percentage of patients.
MTG201 could help raise that percentage considerably.
The FDA has granted Orphan Drug Designation to MTG201 for its use in the treatment of mesothelioma. It is being studied now with other cancers in combination with Keytruda (pembrolizumab) and Opdivo, two of today's most used immunotherapy drugs.
MTG201 is designed to release tumor antigens that allow the immunotherapy drugs to be more effective in killing the tumor cells.
Patients in this study, which began recruiting in July, will receive Opdivo intravenously every four weeks with antitumor activity monitored at regular intervals.
They will receive the MTG201 as an intratumoral injection on days 1, 8, 22 and 50. Tumor biopsies will be taken on days 1, 8 and 50 prior to administration of the MTG201.
"Individual patients will respond to different approaches," said thoracic surgeon Dr. Taylor Ripley, who succeeded Sugarbaker as director of the Mesothelioma Treatment Center at Baylor. "An array of therapeutic options will be necessary. Clinical trials will help define which patient will respond and which therapies should routinely be utilized while avoiding ineffective treatment."
Surgical Clinical Trials at Baylor
Burt and Ripley also are part of two other clinical trials involving surgical intervention for mesothelioma patients at the Baylor College of Medicine.
One trial is studying whether the immunotherapy drug durvalumab or durvalumab plus tremelimumab works better when combined with aggressive surgery.
The second clinical trial is studying the use of hyperthermic intraoperative chemotherapy used in conjunction with cytoreductive surgery.
This latest trial at Baylor involving the nonsurgical management of mesothelioma is expected to run through 2020.
"There certainly is a lot of excitement around immunotherapy for many solid tumors," Burt said. "With this combination, the hope is to overcome the resistance of mesothelioma tumors to immunotherapy."
Connect with a Mesothelioma Doctor
Find a Top Specialist Near You