Research & Clinical Trials
Australian Study Shows Treatment Advances for Peritoneal Mesothelioma
Fact Checked
Our fact-checking process begins with a thorough review of all sources to ensure they are high quality. Then we cross-check the facts with original medical or scientific reports published by those sources, or we validate the facts with reputable news organizations, medical and scientific experts and other health experts. Each page includes all sources for full transparency.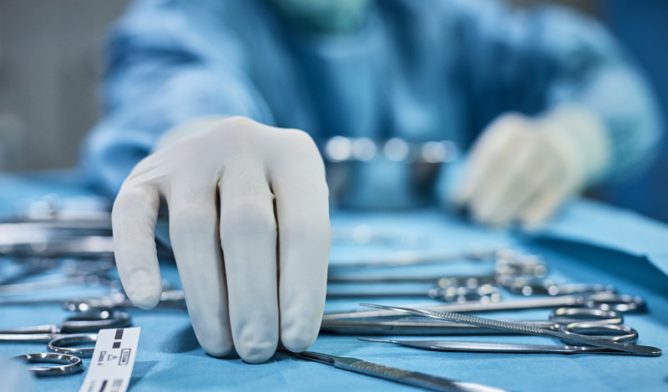 Patients with peritoneal mesothelioma undergoing a second cytoreductive surgery had a median survival of 92 months, according to a recent study at St. George Hospital and the University of South Wales in Sydney, Australia.
That same group of patients also had a five-year survival rate of 71.8%, further illustrating the progress being made in treating the peritoneal subtype of this rare and aggressive cancer.
The Journal of Surgical Oncology published the study in July 2019. The single-center study detailed the survival benefits of cytoreduction and perioperative intraperitoneal chemotherapy in colorectal, ovarian, appendiceal and mesothelioma cancers.
It involved 1,225 patients, including 101 peritoneal mesothelioma cases, from 1996 through 2018.
Peritoneal metastasis, which is the seeding of tumor cells on the peritoneal lining, was involved in all of the cancers in the study, prompting the similar type of treatment.
"Once faced with skepticism due to its inherent morbidity, CRS/PIC [cytoreductive surgery and perioperative intraperitoneal chemotherapy] are becoming the standard of care," the authors wrote. "The present large-cohort data highlights that CRS/PIC are effective and safe in providing long-term survival benefit."
PIC involves either hyperthermic intraperitoneal chemotherapy — also known as HIPEC — used intraoperatively, or early postoperative intraperitoneal chemotherapy, or both.
The cytoreduction is an extensive debulking surgery that can last as long as 12 hours.
Cancer Comparisons
By cancer comparison, the results of the study included:
Peritoneal Mesothelioma Cancer
Median Overall Survival: 60 months
3-Year, 5-Year and 10-Year Survival: 58%, 48% and 19%
High-Grade Appendiceal Neoplasms
Median Overall Survival: 63 months
3-Year, 5-Year and 10-Year Survival: 67%, 52% and 28%
Colorectal cancer
Median Overall Survival: 35 months
3-Year, 5-Year and 10-Year Survival: 49%, 33% and 8%
Ovarian Cancer
Median Overall Survival: 30 months
3-Year, 5-Year and 10-Year Survival: 42%, 26% and 10%
Peritoneal mesothelioma, which forms in the lining around the abdomen, has become more successfully treated than the more-common pleural mesothelioma, which starts in the lining of the lungs.
The authors contrasted the results of CRS/PIC treatment for peritoneal mesothelioma with a previous study that involved less-effective forms of treatment.
The earlier study and the median survival times were 24 months (cytoreductive surgery and standard chemotherapy), 14.1 months (chemotherapy alone), 11.4 months (surgery alone) and 7.9 months (best supportive care).
One Cohort Virtually Cured
Although there is no definitive cure for mesothelioma, this most recent study uncovered a cohort of patients who were virtually cured by the CRS/PIC combination.
Those diagnosed in the bottom third of the peritoneal cancer index, which is used to assess the extent of cancer throughout the cavity, had a three- and five-year survival rate of 100%. The 10-year survival rate was 87%.
By comparison, those in the upper third of the peritoneal cancer index had three- and five-year survival rates of 46% and 24%, respectively.
With mesothelioma, the authors reported that female patients had significantly better outcomes than male patients. The authors speculated this was because of reduced exposure to asbestos, the primary cause of the disease.
"Although quality-of-life decreased post-operatively in patients who underwent CRS/PIC…it returned to baseline gradually within three months to a one-year period," the authors wrote. "Our large-cohort data showed that CRS/PIC can provide long-term survival benefits."
Connect with a Mesothelioma Doctor
Find a Top Specialist Near You