Medical Debt and Mesothelioma
Fact Checked
Our fact-checking process begins with a thorough review of all sources to ensure they are high quality. Then we cross-check the facts with original medical or scientific reports published by those sources, or we validate the facts with reputable news organizations, medical and scientific experts and other health experts. Each page includes all sources for full transparency.
Mesothelioma treatment is expensive, putting many patients at risk of falling into debt. Unpaid medical debt can damage credit scores and consume a family inheritance. In some cases, medical debt can pass to family members after a mesothelioma patient dies.
Page Topics
Medical debt is part of the terrible legacy of asbestos exposure in America.
Cancer therapies are expensive for all patients in the U.S. The average cost of a major chest surgery is about $40,000, and eight weeks of chemotherapy may cost up to $30,000.
These medical bills often come at the same time the patient can no longer work or when a relative must stop working to become a caregiver.
Mesothelioma treatment may be extra costly because of how rare the disease is. Most patients have to travel to another city or even across the country to find doctors familiar with asbestos-related cancer.
All these costs combined can lead to a treatment side effect called financial toxicity. This is when patients feel so much stress over medical bills that cancer therapies become less effective. Part of this stress comes from the fear of going into debt.
Mesothelioma patients are typically diagnosed after retirement age, so they may fear medical debt will haunt them for the rest of their lives and damage the legacy they leave behind.
Medical Debt Facts
Can damage a person's credit score
Can consume the inheritance meant for family members
Can pass to family members in certain cases
May be covered by compensation from a mesothelioma claim
According to the Consumer Financial Protection Bureau (CFPB), more than 40 million Americans have medical debt that is hurting their credit score. This national burden is so heavy because health care is more expensive in the U.S. than in other developed nations.
In 2017, NPR reported annual U.S. health care spending comes out to more than $9,000 per person. Yet, American life expectancy is no better than in most other developed nations where health care is less expensive.
Affordable Care Act regulations try to limit the financial impact of diseases such as cancer. Insurance companies may not put annual or lifetime limits on coverage, and they may not deny coverage to people with cancer.
Unfortunately, many politicians have consistently sought to undermine these protections.
Meanwhile, insurance companies have shifted costs to patients by increasing copays, coinsurance and deductibles. Cancer patients on Medicare also face high out-of-pocket costs.
As the debate over U.S. health care policy continues, cancer treatment is becoming more expensive. New treatments such as immunotherapy hold promise for patients with mesothelioma, but newer drugs are usually more expensive than conventional chemotherapy.
Mesothelioma patients should start financial planning immediately after receiving their diagnosis. Making financial decisions will only become harder once cancer treatment begins.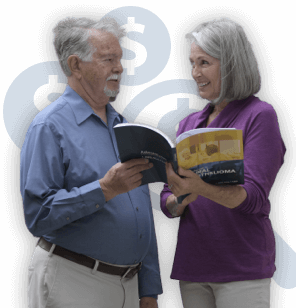 Find Ways to Pay for Mesothelioma Treatment
Gain access to trust funds, grants & other forms of compensation to help pay for treatment & other expenses.
What Happens to Unpaid Medical Debt?
When a bill goes unpaid, the medical provider's billing department may send the bill to a debt collection agency. Debt collectors repeatedly call patients and their family members to try to collect the debt. A 2017 CFPB study found more than half of all debt-collection contacts are related to medical debt.
Debt collectors are not allowed to harass people at unreasonable hours or threaten to have them arrested. Debt collectors do have the power to file a lawsuit. Debt collectors may also notify the major credit reporting agencies about unpaid debt.
The credit reporting agencies typically wait six months before adding medical debt to credit reports. This gives patients time to check for medical billing errors. After that, the unpaid debt will lower the patient's credit score. This makes it harder for the patient to get a credit card, auto loan or mortgage.
Unpaid medical debt may stay on someone's credit report for up to seven years. Medical debt can be discharged through bankruptcy, but this will also lead to a lower credit score for many years.
Can Family Members Inherit Medical Debt?
Family members generally cannot inherit debts. The biggest risk of dying with medical debt is that family members will receive no inheritance. Laws vary by state, however, and there are many exceptions.
It is best to discuss end-of-life decisions with a lawyer who understands the local laws.
When a person dies, their possessions become part of their "estate." If the person died with unpaid debts, the debts have to be repaid before the estate passes to the person's family.
If there is not enough cash in the estate to pay the debts, the property in the estate has to be sold to raise more cash. If the whole estate is not enough to cover all the debts, then the remaining debt is usually written off.
Cases Where Family Members Can Inherit Medical Debt
Spouses: In states with "community property" laws, debts incurred during marriage automatically belong to both spouses. Some states have laws holding spouses responsible for medical debt specifically.
Adult children: Some states have "filial responsibility" laws that hold adult children responsible for parents' unpaid hospital or nursing home bills. These laws are rarely enforced, but family members should be aware of the possibility.
Cosigners: If someone cosigns a loan or credit card application with a mesothelioma patient, the cosigner will be responsible for the debt if the patient dies.
Paying Off Mesothelioma Treatment Debt
Mesothelioma patients face many expenses, but there are several sources of financial assistance available.
If a patient or family member has already gone into debt because of mesothelioma treatment, they can try to negotiate. Medical providers and debt collectors may be willing to set up a payment plan or forgive part of the debt in exchange for a large, upfront payment.
If the mesothelioma diagnosis traces back to asbestos exposure caused by criminal negligence, legal compensation may cover medical debt.
However, mesothelioma patients and family members must act quickly before statutes of limitations take effect. Medical debt lingers for years, but the opportunity to file a personal injury or wrongful death lawsuit may only last a few months.
---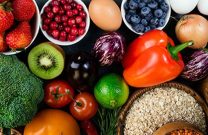 Get Free Recipes for Mesothelioma Patients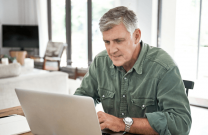 Mesothelioma Case Value Webinar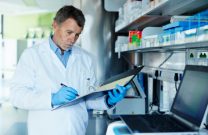 Find Active Mesothelioma Clinical Trials
---
Tell us what you think
Did this article help you?
How did this article help you?
What about this article isn't helpful for you?
Did this article help you?
Thank you for your feedback. Would you like to speak with a Patient Advocate?
---