Preventing Infection During Mesothelioma Treatment
Fact Checked
Our fact-checking process begins with a thorough review of all sources to ensure they are high quality. Then we cross-check the facts with original medical or scientific reports published by those sources, or we validate the facts with reputable news organizations, medical and scientific experts and other health experts. Each page includes all sources for full transparency.
Medically Reviewed
A medical doctor who specializes in mesothelioma or cancer treatment reviewed the content on this page to ensure it meets current medical standards and accuracy.
This Page was Medically Reviewed By
To prevent infection, mesothelioma patients should stay away from sick people, practice good hygiene and keep their environment clean. Chemotherapy may temporarily weaken a patient's immune system, so it is important to follow the recommendations from your health care team.
Page Topics
Infection is a serious threat during cancer treatment. According to the Centers for Disease Control and Prevention (CDC), about 60,000 American cancer patients are hospitalized each year because of a virus or a bacterial infection.
Normally, your body produces many white blood cells and other types of cells that seek and destroy germs. These germ-fighting cells are the foot soldiers of your immune system.
Cancer can weaken your immune system, reducing the number of white blood cells in your body. This condition is called leukopenia. Unfortunately, some cancer treatments make it harder for your body to produce white blood cells.
Tips for Preventing Infection
Keep your skin clean and stay away from large crowds
Ask your doctor what vaccines you need
Clean and cook your food thoroughly
Call your doctor if you develop a fever during chemotherapy
Regularly wash your hands and wear a mask in high-risk conditions
If your immune system is not strong enough to fight an infection, you could be killed by something as simple as the common cold or food poisoning. Even a minor infection could prevent you from receiving a planned cancer treatment on schedule.
If the infection affects your lungs or throat, it will also worsen the breathing difficulty associated with mesothelioma.
Chemotherapy is the most common cause of a weakened immune system in cancer patients. This is because many chemotherapy drugs interfere with the growth of white blood cells. The immune system usually returns to normal a few weeks after each dose.
Certain immunotherapy drugs can change the way your immune system works, leaving you vulnerable to germs. You must also be wary of infection when you are healing after surgery. Germs may enter your body through surgical incision sites.
Keep Germs Away from Your Body
Preventing infection begins with common sense practices such as washing your hands regularly. Don't hesitate to ask others around you to wash their hands as well. Keep some hand sanitizer with you to use when soap and water are not available.
Stay a safe distance away from anyone with cold or flu symptoms or any kind of infection. If you have pets, keep them clean, and avoid being scratched or bitten.
When you receive chemotherapy, ask your doctor or nurse how it will affect your immune system. In many cases, your white blood cell count will be lowest about seven to 12 days after each dose. During this time, you should limit how much you go out in public.
At all times during treatment, you should avoid large crowds. You shouldn't enter any hot tubs or public swimming areas either.
Wear good shoes to protect your feet, and wear gloves whenever you work with tools or soil. Avoid areas with a lot of dust or air pollution.
Keep your home clean. Disinfect items that people often touch with their hands such as tables, countertops, faucets, doors, cabinets and telephones. Try not to handle garbage, dirty diapers or pet droppings. Ask your friends and relatives for help with household chores if you need it.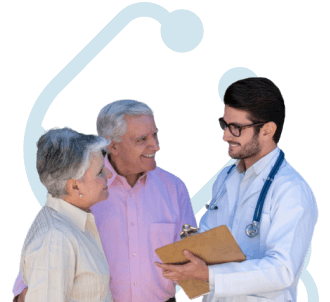 Find a Mesothelioma Cancer Center
Top mesothelioma cancer centers have cutting-edge technology and multidisciplinary teams with experience treating this rare disease.
Ask Your Doctor About Vaccines and Antibiotics
Mesothelioma patients should get the seasonal flu vaccine as soon as it is available. Do not rely on a nasal spray — get the official inoculation.
However, other vaccines can be dangerous for cancer patients. Vaccines made with live viruses may give you a serious infection if cancer treatment has weakened your immune system.
Ask your doctor what vaccines are right for you. Your doctor may give you preventative antibiotics if you have a high risk of infection. They may also prescribe growth-factor drugs to help increase your white blood cell count.
Keep in mind that even after you get a flu shot, it's wise to stay out of public during flu season if you have mesothelioma.
Consult your doctor about getting a shot to boost your white blood cells. For example, Neupogen is a drug that stimulates the growth of white blood cells in cancer patients, making them less vulnerable to infections.
Take Care of Your Skin and Mouth
Bathe yourself with warm water and gentle soap every day. Use soft towels to pat yourself dry, and don't share towels with other people. Avoid scratchy brushes or luffas, and use an electric shaver instead of a razor to avoid cuts.
Do not get professional manicures or pedicures, because you could be cut or scraped by a tool that has been used on other people. Do not bite your nails or cuticles.
Your skin is your primary protection against germs. Cancer therapies may cause changes in your skin that make it easier to injure, so it is vital to take good care of your skin during treatment.
Use skin moisturizer and lip balm to prevent dryness and cracking. If you get a cut or scrape, clean it with soap and water quickly. Then keep it covered with a clean, dry bandage.
If you have a catheter or port, follow your doctor's instructions for cleaning it. Keep all medical devices clean and dry, including walkers, wheelchairs, oxygen tanks and masks.
Cancer treatment often causes mouth sores, which can become infected if you have poor oral hygiene. It's a good idea to go to the dentist before starting cancer treatment.
After treatment has begun, gently brush your teeth twice a day, but avoid anything that makes your gums bleed. Your doctor can give you a special mouthwash to use. If you use dentures, clean them thoroughly every day.
Prepare Your Food Safely
Clean fruits and vegetables carefully, even if you are going to peel them. Keep raw meat away from other ingredients, and clean any cooking tools that came into contact with raw meat. Cook meat and eggs thoroughly. Make sure all your juice and dairy products are pasteurized.
Don't share plates, bowls, cups or eating utensils with others, and always eat with clean dishes. Clean and disinfect kitchen surfaces after cooking.
Refrigerate leftovers as soon as you are done eating, and don't eat leftovers that are more than 24 hours old. Reheat leftovers all the way up to a safe cooking temperature to make sure the food is not contaminated with germs.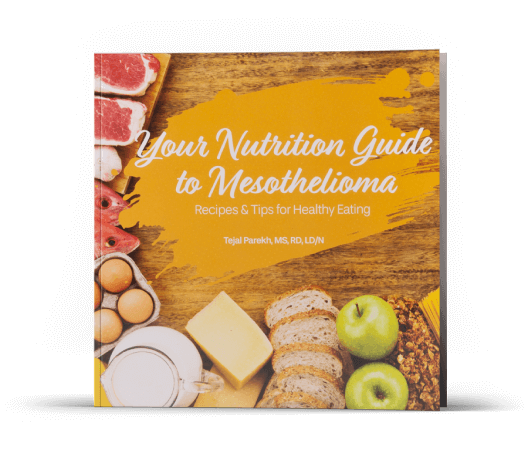 Free Mesothelioma Nutrition Guide
Eating right and balancing your diet while undergoing mesothelioma treatment can help ease your symptoms.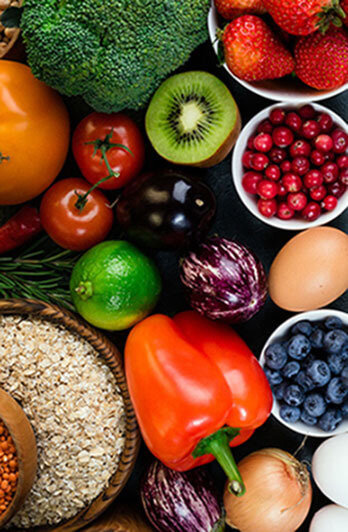 Watch Out for Symptoms of Infection
If you feel warm, flushed, chilled or dizzy, take your temperature with a thermometer. If you run a fever of 100.4 F or higher for more than an hour — or if your temperature ever goes above 101 F — call your doctor.
Having a fever while you are on chemotherapy should be considered a medical emergency.
Also look out for other symptoms of infection such as a sore throat, congestion, headaches or diarrhea.
If you have a cut or scrape on your skin, call your doctor if you notice redness, swelling, tenderness or pus around the wound. The same goes if you have a port or catheter. When you brush your teeth, check the inside of your mouth for white patches and swollen or bleeding sores.
When your immune system is weak because of cancer treatment, you must stay alert for signs of contagious illness or infected wounds.
---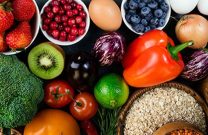 Get Free Recipes for Mesothelioma Patients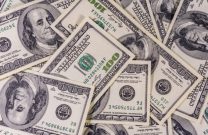 Access More than $32 Billion in Trust Funds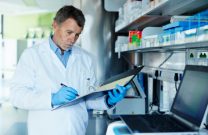 Find Active Mesothelioma Clinical Trials
---
Tell us what you think
Did this article help you?
How did this article help you?
What about this article isn't helpful for you?
Did this article help you?
Thank you for your feedback. Would you like to speak with a Patient Advocate?
---