The Nation's
Most Requested

Alternative Treatment Guide
Our free alternative mesothelioma treatment guide has information on alternative medicine and how nutrition aids treatment.
Request Your Free Guide Today
"Mesothelioma patients can learn everything there is to know about their diagnosis, treatment and ways to improve their symptoms from this guide."

Dr. Jacques Fontaine

Mesothelioma Doctor
What's in Your Free Alternative Treatment Guide?
Our easy to understand mesothelioma guide explains everything patients and families need to know about standard treatments, complementary therapies and alternative medicine. It also includes information on the following topics: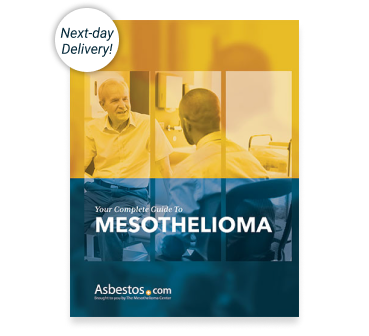 Access a List of Top Mesothelioma Doctors

Treating mesothelioma is a delicate and time-sensitive process. Get a list of top mesothelioma doctors who have the knowledge and experience required to diagnose and treat this cancer.

Find Ways to Pay for Medical Bills & Other Costs

Understand the compensation options available for mesothelioma patients and loved ones, including mesothelioma trust funds, lawsuits, settlements and travel grants.
Request Your Free Guide
Receive Customized Inserts, Support Books & More
Your packet includes a customized mesothelioma guide, personalized inserts and more. Mesothelioma patients and their families receive free overnight shipping.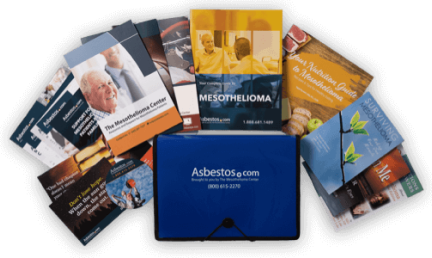 Get Information Tailored to Your Unique Diagnosis

Our mesothelioma packet contains information tailored to your diagnosis and type of asbestos exposure to ensure the best information for you and your family.

Learn About Our Free Services

Also receive information on how The Mesothelioma Center can help you access top doctors, financial support, legal experts and veterans benefits.
Helping People Like You
"We needed the right information so that we could be prepared, so that we could understand what we would be going through. Asbestos.com provided me with the best information."

Patricia H.

Mesothelioma Survivor
"The Mesothelioma Center was so helpful. I received so much information on mesothelioma. It really helped me understand how rare and difficult it is to treat."

Brittany G.

Mesothelioma Survivor
Our Patient Advocates are:
Following CDC social distancing guidelines
Wearing gloves while handling any materials we are sending you
Disinfecting any materials before shipping them