Get Your
Free

Alternative Treatment Guide for Mesothelioma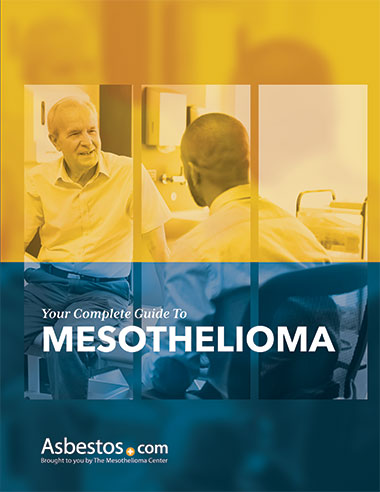 Read about alternative treatments
Learn how nutrition aids treatment
Receive support books and resources
Request Your Free Guide Today
Mesothelioma patients can learn everything there is to know about their diagnosis, treatment and ways to improve their symptoms from this guide.

Dr. Jacques Fontaine

Mesothelioma Doctor
What's in Your Free Alternative Treatment Guide?
Our easy to understand mesothelioma guide explains everything patients and families need to know about standard treatments, complementary therapies and alternative medicine. It also includes information on the following topics:

Homeopathy and Mesothelioma
Learn about the safety and effectiveness of natural remedies for mesothelioma and how these remedies interact with standard treatment.

Where to Find Complementary Therapy
Get a list of top mesothelioma treatment centers that include complementary therapy as a component of standard treatment plans.

When to Choose a Clinical Trial
Mesothelioma clinical trials provide access to experimental treatments, but these studies are not right for everybody.

How Nutrition Aids Treatment
A healthy diet is a key component of a mesothelioma treatment plan, and eating the right foods may ease some side effects of treatment.
Helping People Like You
We needed the right information so that we could be prepared, so that we could understand what we would be going through. Asbestos.com provided me with the best information.

Patricia H.

Mesothelioma Survivor
The Mesothelioma Center was so helpful. I received so much information on mesothelioma. It really helped me understand how rare and difficult it is to treat.

Brittany G.

Mesothelioma Survivor
Our Patient Advocates are:
Following CDC social distancing guidelines
Wearing gloves while handling any materials we are sending you
Disinfecting any materials before shipping them