Free Must-Read Books About Mesothelioma
Written by mesothelioma doctors and loved ones
Free overnight shipping
Unique topics for each patient or loved one
Exclusive access to the latest books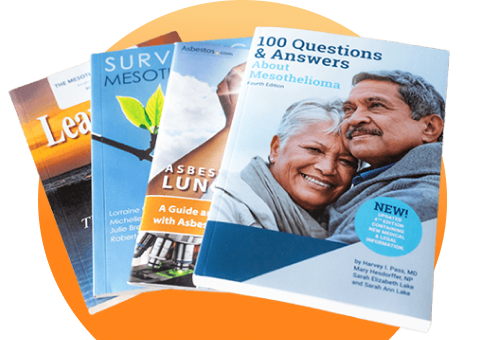 Choose Your Free Mesothelioma Book
Our free mesothelioma books answer all of your questions, provide caregiver perspectives and feature stories from mesothelioma survivors. Browse our selection which includes exclusive access to the 4th edition of 100 Questions and Answers About Mesothelioma.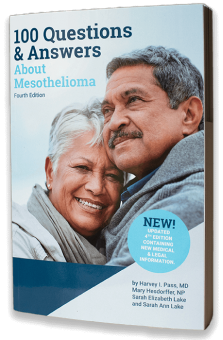 100 Questions and Answers About Mesothelioma
Exclusive 4th edition of the reference guide for all issues relating to mesothelioma which includes practical solutions from doctors and patients.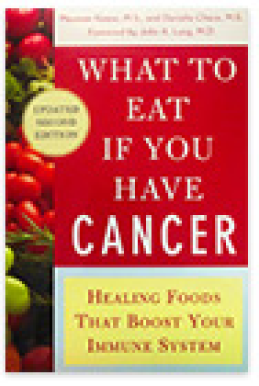 Your Nutrition Guide to Mesothelioma
Get quick and easy recipes designed to ease mesothelioma symptoms. Our exclusive guide was written by licensed dietitian Tejal Parekh.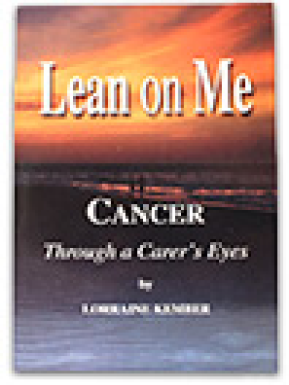 Lean on Me Cancer Through a Carer's Eyes
A personal account of how one couple found strength following a mesothelioma diagnosis.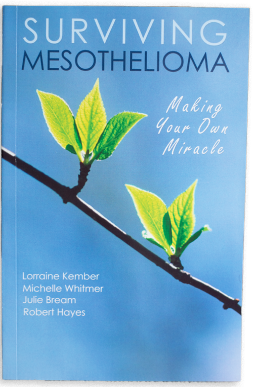 Surviving Mesothelioma Making Your Own Miracle
An inspiring story that chronicles the journey of mesothelioma survivor Judy Glezinski.
---
Why Trust The Mesothelioma Center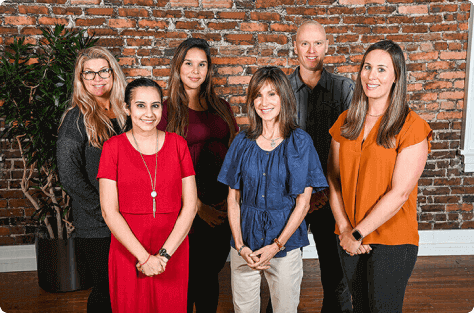 We have been helping victims of asbestos exposure and their families since 2006.
More than 50% of mesothelioma patients in the U.S. turn to us annually for help.
We have relationships with top mesothelioma specialists in every state.
We guide you through your legal options and help connect you with the nation's top mesothelioma law firms.
Our dedicated team, including an on-staff doctor, nurse, accredited VA claims agents and Certified Oncology Patient Navigator, are available to answer your questions and support you through the decision-making process.
---
What Patients & Families Say About Us
PAT B. Mesothelioma Survivor
Thank you so much for the bracelets, the book Lean on Me and talking with me for such a long time. It was such as blessing. I read the book in one afternoon and my heart was broken for her. It is so important for this horrible cancer to be eliminated. It is a cancer no one should ever have gotten.
KAREN F. Peritoneal Mesothelioma Survivor
Snehal Smart, M.D., immediately sent me a packet of general information, a book on Surviving Mesothelioma and offered me assistance in finding doctors, reputable law firms, financial help, support groups and so much more!
PAMELA K. Wife of a Mesothelioma Survivor
I received a FREE information package, including a recipe book, information on the disease, a toll free number to contact for assistance, and a book with the answers to 100 questions that are commonly asked. This information alone was worth my time! I read for hours and hours.
---
How to Receive Your Free Book
Our easy three-step process ensures you get the information you need. We verify requests with a phone call to provide the best service for mesothelioma patients and loved ones.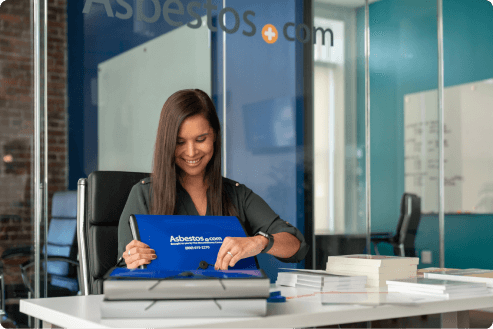 Complete the Form. Complete the form above, and let us know your preferred contact method. This will help us reach out to you more effectively.
Answer Our Call. One of our Patient Advocates will contact you to gather information about your cancer diagnosis.
Check Your Mail. We offer free overnight shipping for mesothelioma patients on all of our mesothelioma books. Keep an eye out for your book in the mail.
---
Frequently Asked Questions
Have the mesothelioma books been authored or reviewed by experts?

Yes! All of the books we offer are either written or reviewed by a mesothelioma medical expert or a mesothelioma survivor.

Can I choose which meso book I'd like?

Yes! Our team of Patient Advocates will send you the mesothelioma book that works best for your specific cancer diagnosis and stage.

How soon will I receive my mesothelioma book?

Mesothelioma patients and families qualify for free next-day delivery. Fill out the form, and confirm your request during our call to receive your packet tomorrow.
Get Your Free Mesothelioma Books