What Are Mesothelioma Clinical Trials?
Mesothelioma patients enroll in controlled studies to gain access to the best therapies available and to help researchers test new treatment options. Clinical trials can take place at a specific cancer center or multiple different cancer centers across the United States and other countries.
There are different types of clinical trials available, including:
Treatment Trials: Most studies test new mesothelioma treatments or novel combinations of existing therapies for better results. Cancer treatment clinical trials examine the safety and effectiveness of new drugs, procedures and multimodal approaches.
Screening Trials: These studies look for better methods of finding cancer earlier in patients. By improving the way physicians find cancer, patients have more treatment options at the time of diagnosis.
Prevention Trials: Cancer prevention trials study ways to reduce cancer risk. Researchers work to discover if lifestyle changes or certain medications can prevent the onset of specific cancers.
Cancer research trials often last several years and go through many phases. Once recruitment starts, enrollment may be paused at certain checkpoints for researchers to analyze the data. If results are inadequate, the study sponsor may suspend or terminate the study early.
Mesothelioma Clinical Trials Actively Recruiting Patients
Dozens of clinical trials are recruiting mesothelioma patients. The U.S. National Institutes of Health maintains a database of past and present clinical trials for mesothelioma.
A mesothelioma doctor at a cancer center can also help you access new treatments. Talk to your doctor about whether a clinical trial is right for you.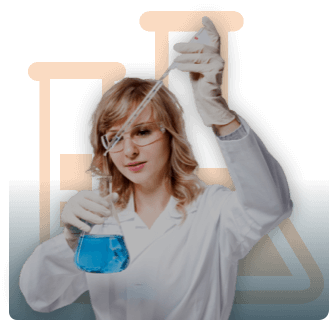 Clinical Trials for Mesothelioma Patients
Find mesothelioma clinical trials near you and learn how to sign up.
Start Now
Are Mesothelioma Clinical Trials Safe?
Clinical trials always come with certain risks. The experimental treatment may not be as effective as anticipated. You could experience unexpected side effects that harm your health.
A mesothelioma clinical trial can last weeks, months or years, depending on the trial's goal, the number of patients involved and the results. Most drugs have to pass through multiple phases of trials before getting FDA approval.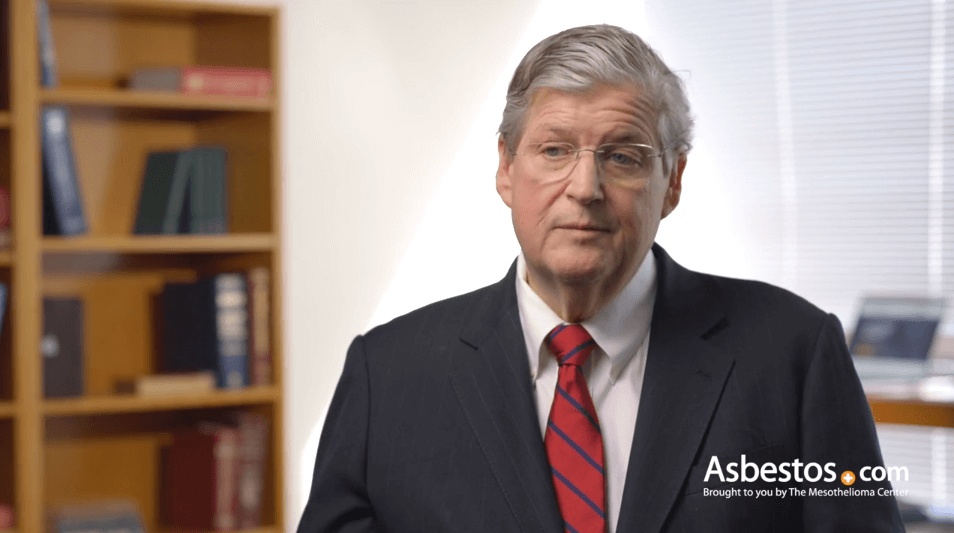 Phase I
A phase I trial involves the smallest number of people, perhaps only a few dozen participants. It focuses on making sure the experimental therapy is safe. The goals are to analyze side effects, examine how the drug or procedure is processed by the body, and determine safe dosage levels.
Phase II
A phase II trial takes a closer look the effectiveness of the new treatment for specific types of cancer while determining the safest dosage or technique of the therapy. At this phase, the experimental treatment is targeted toward the cancer pathology (cell type) or stage of progression. The trial population may include up to a few hundred patients.
Phase III
A phase III trial involves the largest number of people, sometimes thousands of patients. It measures the effectiveness of the new treatment using randomization and blinded groups versus the conventional treatment approach. Randomized trials with blinded components involve the physician and patient not knowing whether the trial drug or a placebo is given. The study is terminated if side effects are too severe or if one group has substantially better results.
These trials also finalize dosage amounts.
Phase IV
After a drug clears the first three phases, a drug developer can file an application to market the new drug. Even after the FDA has approved a new therapy, a phase IV trial may be required. This phase ensures effectiveness after approval for commercial use for specific indications.
Raffit Hassan

M.D. Senior investigator at the NCI

"Participation of patients with mesothelioma in clinical trials is essential if we are going to make progress and develop novel therapies."
Clinical Trials Lead to New Treatment & Survivor Stories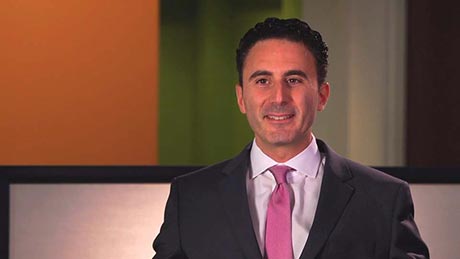 There is no cure for mesothelioma. Doctors are researching new therapies to improve survival rates and quality of life.
Sometimes a trial leads to a breakthrough that changes the way doctors approach cancer treatment. For example, one trial led to the only FDA-approved therapy for mesothelioma.
Chemotherapy Trial of Cisplatin and Alimta
In 2003, one of the most important mesothelioma clinical trials announced its success treating patients with a combination of the chemotherapy drugs Alimta (pemetrexed) and cisplatin. The combination therapy was approved to treat pleural mesothelioma by the FDA in 2004.
Tumor Treating Fields (TTFields) Clinical Trial
Clinical trials led to the May 2019 FDA approval of Tumor Treating Fields as the newest mesothelioma treatment. Together, chemotherapy and TTFields control the growth of pleural mesothelioma. The results of the trial that led to FDA approval showed an improved overall survival of more than six months.
This emphasizes the importance of patient participation. Many mesothelioma trials struggle to get enough participants to truly test a new drug or therapy. Joining a trial helps researchers get closer to developing a cure for mesothelioma.
Survivor Stories
The stories of mesothelioma trial participants attest to the life-changing potential of clinical trials.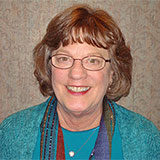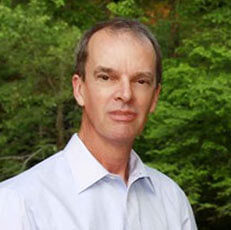 How Do I Enroll in a Mesothelioma Clinical Trial?
Most patients enroll in trials at the recommendation of their doctor, who generally knows which clinical trials you may be eligible to join.
Cancer centers and clinics participating in research trials will typically have staff dedicated to running clinical trials. A research coordinator may reach out if you meet eligibility requirements.
Every mesothelioma clinical trial has specific criteria for who is eligible to participate. Some trials are only for patients who have not been treated before. Other trials are exclusively for patients who did not respond well to standard treatments.
Steps to Enroll in a Clinical Trial
Step 1: Talk to Your Doctor

Your oncologist can recommend clinical trials tailored to your diagnosis and medical history.

Step 2: Get a Second Opinion

Seeking a second opinion from a mesothelioma specialist may open the door to other clinical trials.

Step 3: Which Trials Interest You?

Take the time to completely understand the trials that most appeal to you. Review and discuss the research trial information with your family to determine if the trial expectations and stress may be too much to bear.

Step 4: Ask Questions and Finalize Your Decision

Ask your doctor as many questions as necessary to understand the risks and benefits of the trial. Once you've finalized your decision, your medical team will walk you through necessary paperwork to begin the screening process.
Common Eligibility Factors of Clinical Trials
Overall health of patient
Type and stage of mesothelioma
Patient's past treatment history
Underlying medical conditions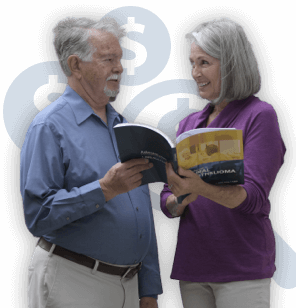 Find Ways to Pay for Mesothelioma Treatment
Gain access to trust funds, grants & other forms of compensation to help pay for treatment & other expenses.
Get Help Now
Cost of Clinical Trials
Patients cover standard-of-care expenses. Government agencies or pharmaceutical companies typically absorb the majority of the costs involving the experimental drug.
For example, if a clinical trial for mesothelioma is investigating a new immunotherapy drug in combination with standard-of-care chemotherapy, the participant will pay for the chemotherapy and the trial sponsor will pay for the experimental immunotherapy drug.
Patient Costs
Costs for clinical trial participants may include transportation, doctor visits, hospital stays, laboratory tests, X-rays and scans.
Many of these expenses are often covered by health insurance, depending on the patient's policy. Some states have laws or special agreements that require health insurance companies to pay for routine care received in a clinical trial.
For patients over the age of 65, Medicare covers routine costs related to all government-sponsored phase II and III clinical trials.
Be sure to speak with the sponsor of the clinical trial to understand what costs they cover. Larger studies will sometimes reimburse travel costs or provide a stipend with each visit. Consult with your health insurance company to determine what they will cover.
Government agencies, cancer centers, pharmaceutical companies or a partnership of several organizations sponsor the clinical trials. Every mesothelioma clinical trial is subject to strict regulations and industry guidelines.
Factors Affecting Insurance Coverage
The phase of the trial
The duration of the study
The risks involved with the trial
In many cases, transportation costs present a large obstacle. You may have to travel to a cancer center specializing in mesothelioma in another state and arrange for room and board while you are there. Cancer centers and charitable organizations offer grants to help with these expenses.
Understanding Side Effects of New Treatment
One of the potential risks of joining a clinical trial for mesothelioma is experiencing side effects from an experimental therapy.
For example, a number of mesothelioma clinical trials are investigating new immunotherapy drugs.
Common Side Effects of Immunotherapy
Vision problems
Skin rash
Flu-like symptoms, including fever
Vomiting
Changes in blood pressure
Many side effects are controllable and respond well to medication, especially when treated quickly.
However, some could become serious. For example, some immunotherapy patients develop inflammation of the bowel, or colitis.
Thankfully, most serious side effects are reversible, except for hormone gland damage. If the pituitary, thyroid or adrenal glands are damaged the effects may be permanent and may require lifelong management with medication.
Side effects are more likely to develop in phase I trials because they aim to test the safety of a drug or therapy. For example, in September 2020, a phase 1 clinical trial will test the safety of a new drug combination, Keytruda and defactinib.
Questions to Ask Your Doctor Before Participating
Prior to enrolling, it is important for a mesothelioma patient to fully understand the details and purpose of the trial.
Questions for Your Doctor and Trial Sponsors
What is the specific goal of this trial?
Are there other treatment options I should consider first?
What are the costs?
What are the possible side effects?
Will I have to change my daily activities?
Am I allowed to take my usual medications and supplements in this trial?
View & Print These FAQs About Clinical Trials
We've created a handy list of additional questions you can print and take with you to your doctor visit or hospital offering the clinical trial.
Getting answers to these concerns will help you and your loved ones decide if participating in a clinical trial is best for you. If you think of any other questions, be sure to ask them. Request clarification if you feel the doctor or researcher did not sufficiently answer your questions.
Are Placebos Used in Cancer Clinical Trials?
Placebos are not common in cancer clinical trials. Not all clinical trial participants actually receive the new treatments being tested, but all cancer patients participating in a clinical trial do receive excellent medical care. You will not miss out on high-quality medical care by participating in a clinical trial.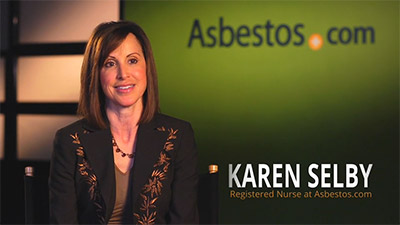 Many medical experiments separate participants into a test group and a control group. The test group receives the experimental treatment, while the control group does not.
In a clinical trial involving healthy patients, the control group might receive a placebo, which is an inactive version of the treatment.
In a trial for cancer patients, the control group will receive the standard cancer treatment appropriate for them.
Researchers are never allowed to intentionally withhold necessary medical care.
How Will I Know If the Treatment is Working?
Clinical research trials use a tumor measurement system called RECIST. Images from CT and MRI scans are read by specialized radiologists to track measurable lesions during the course of treatment.
Through RECIST, radiologists and oncologists determine if tumors are growing, shrinking or stable with accuracy down to the millimeter. If there is ever more than 20% growth across all measured lesions, it is considered progression of disease and you will be started on a different treatment.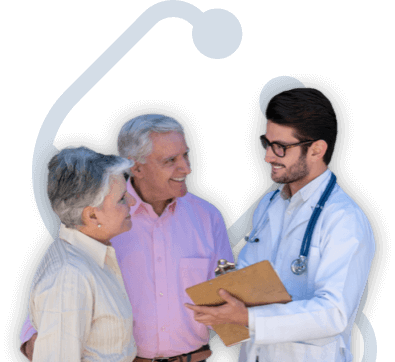 Find a Mesothelioma Cancer Center
Top mesothelioma cancer centers have cutting-edge technology and multidisciplinary teams with experience treating this rare disease.
Get Help Now
Common Questions About Mesothelioma Clinical Trials
Where do I find a mesothelioma clinical trial?

You can learn more about mesothelioma clinical trials from your doctor, in addition to researching them online at ClinicalTrials.gov. You can also speak with a Patient Advocate to find a clinical trial that might be right for you.

Can mesothelioma be cured through clinical trials?

Unfortunately, there is no cure for any stage or type of mesothelioma, and no clinical trial has led to a cure for a patient with mesothelioma. However, many patients have lived years longer than their original prognosis thanks to joining a clinical trial. Some patients respond abnormally well to certain therapies and end up benefitting more than most patients. This isn't the norm, but there is hope that joining a clinical trial could add years to your life.

Are placebos used in cancer clinical trials?

Placebos are sometimes used in cancer trials in combination with conventional treatment, experimental treatments or when no conventional treatment exists.

Are mesothelioma clinical trials safe?

Mesothelioma clinical trials are designed to prioritize patient safety. This means that new therapies are vetted before being tested on humans. However, there are risks involved when trying a new therapy. Researchers understand these risks and set protocols to avoid them such as closely monitoring patients for signs of toxicity and side effects.

What are the most popular clinical trials for mesothelioma?

The most popular clinical trials for mesothelioma are testing new immunotherapy drugs. Some of the trials combine immunotherapy and chemotherapy which is showing to be more effective in certain patients.

What types of cancer treatments are provided in clinical trials?

Both conventional and experimental treatments are provided in clinical trials. For example, some trials test new combinations of conventional treatments, while others test entirely new therapies. Conventional treatments for mesothelioma, such as surgery, chemotherapy and radiation therapy, may be combined with new treatments such as immunotherapy and gene therapy.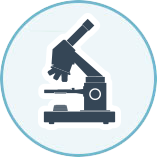 Get Help Enrolling in a Clinical Trial
Access More than $32 BIllion in Trust Funds
Learn How
8 Cited Article Sources
The sources on all content featured in The Mesothelioma Center at Asbestos.com include medical and scientific studies, peer-reviewed studies and other research documents from reputable organizations.
How did this article help you?
What about this article isn't helpful for you?
Did this article help you?
Thank you for your feedback.
Would you like to speak with a Patient Advocate?
Last Modified August 20, 2020