About Marcelo DaSilva
Accolades

Pleural and Lung Cancer

Team Leader

Works for Specialty Center

Minimally Invasive Surgery

Heated Chemotherapy
Dr. Marcelo DaSilva served as chief of thoracic surgery at Loyola University Medical Center before returning to Brigham and Women's Hospital in Massachusetts. Previously, he was co-director of the Lung Cancer Program at Loyola's Cardinal Bernardin Cancer Center and associate professor of surgery at Stritch School of Medicine in Chicago.
DaSilva is one of many doctors who believe there is hope for patients with mesothelioma, and that it is not a cancer without a cure. He actively studies new and current therapies, hoping to find ways to extend survival further, and one day discover a cure.
Pioneer in Heated Chemotherapy
Before joining Loyola in 2013, DaSilva was at Brigham and Women's for five years. He honed his surgical skills under the guidance of former director of the International Mesothelioma Program (IMP) Dr. David Sugarbaker, who is now director of the Lung Institute at Baylor College of Medicine.
While serving the IMP as a thoracic surgeon, he developed an effective heated chemotherapy technique for treating pleural mesothelioma. Patients who opt for this promising new approach, which combines surgery and chemotherapy, typically gain improved survival over those treated only with surgery or chemotherapy.
In phase I of the procedure, DaSilva performs surgery to remove all signs of cancer visible to the naked eye. Next, he moves on to phase II, which targets any microscopic cancer cells left behind. To destroy these cells, he bathes the lungs for one hour in a heated chemotherapy solution. This allows the drugs to penetrate deep into every crevice of the pleural cavity, killing the elusive cells responsible for the cancer's high recurrence.
On average, DaSilva's approach to heated chemotherapy extends survival by three to four years. This is a drastic improvement over surgery alone, which initially extended survival by only weeks.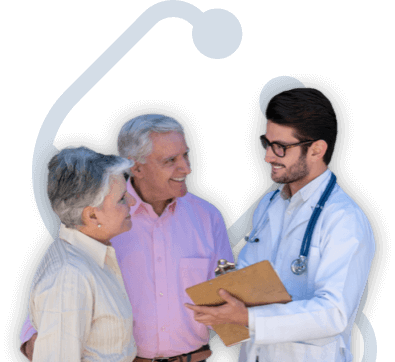 Talk to a Doctor About Your Diagnosis
We can help you or a loved one get in contact with Dr. DaSilva and find the treatment that's best for you.
Get Started Today
Inspired at an Early Age
DaSilva comes from a family of surgeons.
As a child, he often overheard his father and uncles discussing patients and various procedures — topics he found fascinating. But at the start of his career, DaSilva almost chose a different field.
He decided to pick his own path and study psychiatry at University Gama Filho in Rio de Janeiro, Brazil. But after starting his surgery rotation, DaSilva fell in love with the discipline, specifically the surgeon's thought process, attention to detail and keen interest in patient outcomes.
In the span of his career, DaSilva tried nearly every discipline of general surgery before eventually deciding to specialize in thoracic surgery. After graduating from medical school in 1990, he completed a residency in general surgery at Sound Shore Medical Center in New York.
He joined Penn State University after graduation, where he spent three years completing a fellowship in surgical critical care and a chief residency in general surgery.
DaSilva studied cardiothoracic surgery at Loyola before returning to Penn State as a surgeon. In 2008, he took his talents to Harvard Medical School as an instructor in surgery. That same year, he joined Brigham and Women's as an associate staff surgeon.
In the years that followed, DaSilva served as a consultant for several hospitals, sharing his surgical expertise with patients and doctors at the Dana-Farber Cancer Institute, South Shore Hospital and Milford Regional Medical Center.
Never complacent, DaSilva continually seeks better ways to improve his patient's survival and quality of life.
Disclaimer: Dr. Marcelo DaSilva has no professional affiliation with Asbestos.com.

Get Help Contacting this Doctor
Find an Active Mesothelioma Clinical Trial
Find Now
1 Cited Article Sources
How did this article help you?
What about this article isn't helpful for you?
Did this article help you?
Thank you for your feedback.
Would you like to speak with a Patient Advocate?
Last Modified November 16, 2018