Pleural Specialist
A medical doctor who treats pleural mesothelioma, an asbestos-related cancer that develops in the pleura, which is the thin lining that covers the lungs and chest wall.
Dr. Marcelo DaSilva
Thoracic Surgeon
Table Of Contents
Dr. Marcelo DaSilva is chief of thoracic surgery and medical director at AdventHealth Cancer Institute in Central Florida. He created and now leads the Mesothelioma International Treatment Program.
Get to Know Dr. Marcelo DaSilva
Thoracic surgeon Dr. Marcelo DaSilva joined AdventHealth in 2019. He was tasked with building a comprehensive mesothelioma program to rival any in the country, including Brigham and Women's Hospital in Boston, where he previously served.
DaSilva sees patients and performs surgeries for several thoracic malignancies, including mesothelioma, at AdventHealth Orlando, which is closely affiliated with AdventHealth Celebration in Kissimmee.
At AdventHealth, DaSilva has gathered a multidisciplinary team of surgical and medical oncologists, radiation oncologists, pathologists and an experienced support staff to provide the whole-body-and-mind approach to mesothelioma treatment.
He spent more than a decade as a thoracic surgeon and key contributor at Brigham and Women's Hospital, where he worked closely with mesothelioma pioneer Dr. David Sugarbaker.
DaSilva has more than 20 years of experience as a thoracic surgeon. Between his two stints in Boston, he also served as chief of thoracic surgery at Loyola University Medical Center in Chicago.
While he specializes in mesothelioma, he also regularly treats lung and esophageal cancers.
DaSilva was part of the esophageal program at Care New England, where he also served as chief of thoracic surgery. He performs chest reconstruction and treats pleural effusions.
It was at Brigham and Women's where he was trained in minimally invasive surgery, which he turned into one of his specialties today, along with robotics.
DaSilva became a pioneer in the 3-D minimally invasive esophagectomy and in thoracic 3-D models for chest wall reconstruction.
Contact Dr. Marcelo DaSilva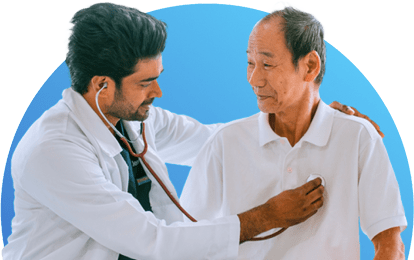 Find a Mesothelioma Cancer Center
Access top mesothelioma cancer centers that have experience treating this rare disease.
Specialties of Dr. Marcelo DaSilva
Pleural mesothelioma
Robotic surgery
Heated chemotherapy
Lung cancer
Esophageal cancer
Chest reconstruction
Dr. Marcelo DaSilva's Experience and Education
AdventHealth Orlando
AdventHealth Celebration
Brigham and Women's Hospital
Loyola University Medical Center
Stritch School of Medicine, Loyola University (Fellowship)
Penn State College of Medicine, Dana-Farber Cancer Institute (Residency)
Awards and Certifications
American Board of Surgery
Bristol-Myers Squibb Scholars of Surgery Award
Mark Young International Medical Studies Scholarship
Healthgrades Honor Roll
Multidisciplinary Mesothelioma Program
The Mesothelioma International Treatment Program now includes physicians with extensive experience across several disciplines. It offers respiratory rehabilitation services not often found at most treatment centers around the country.
Intraoperative heated chemotherapy, robotic surgery and intraoperative radiation are being used to help patients battle the malignancy.
The program also emphasizes the holistic approach that Dr. David Sugarbaker first championed at Brigham and Women's Hospital, focusing on both the mental and physical well-being of each patient.
A nutritionist develops specialized diets for mesothelioma patients, and a physical therapist helps invigorate a patient's natural healing capabilities through exercise.
The program is providing more options and opportunities for mesothelioma patients.
"AdventHealth already had excellence in those fields, but our goal was to bring them all under one umbrella, to build them into a mesothelioma program of excellence," DaSilva said. "We have the resources to make it happen here."
Publications of Dr. Marcelo DaSilva
DaSilva, M. et al. (2020, May 8). Comparative Analysis of the Minimum Number of Replication Origins in Trypanosomatids and Yeasts. Genes.
Burt, B. et al. (2018, May 9). A Phase I Trial of Surgical Resection and Intraoperative Hyperthermic Cisplatin and Gemcitabine for Pleural Mesothelioma. Journal of Thoracic Oncology.
Burt, B. et al. (2011, October). Repeated and Aggressive Pulmonary Resections for Leiomyosarcoma Metastases Extends Survival. Annals of Thoracic Surgery.